What are the 10 fastest 400cc motorcycles in 2023? These bikes are excellent additions to the small-sized engine displacement class. They provide the torque, power, and speeds necessary for new riders of motorcyclists that are looking to upgrade to speedier engines.
If you're looking for the fastest 400cc motorcycles, look no further because I have just the list for you. I will be going over each of those bikes and explaining why they could be the right choice for you.
Here are our picks for the best and fastest 400cc motorcycles in 2023:
KTM 2022 390 Adventure

KTM 2023 390 Duke

BMW 2023 G 310 R
The 10 Fastest 400cc Motorcycles in 2023
1. Kawasaki 2023 Ninja 400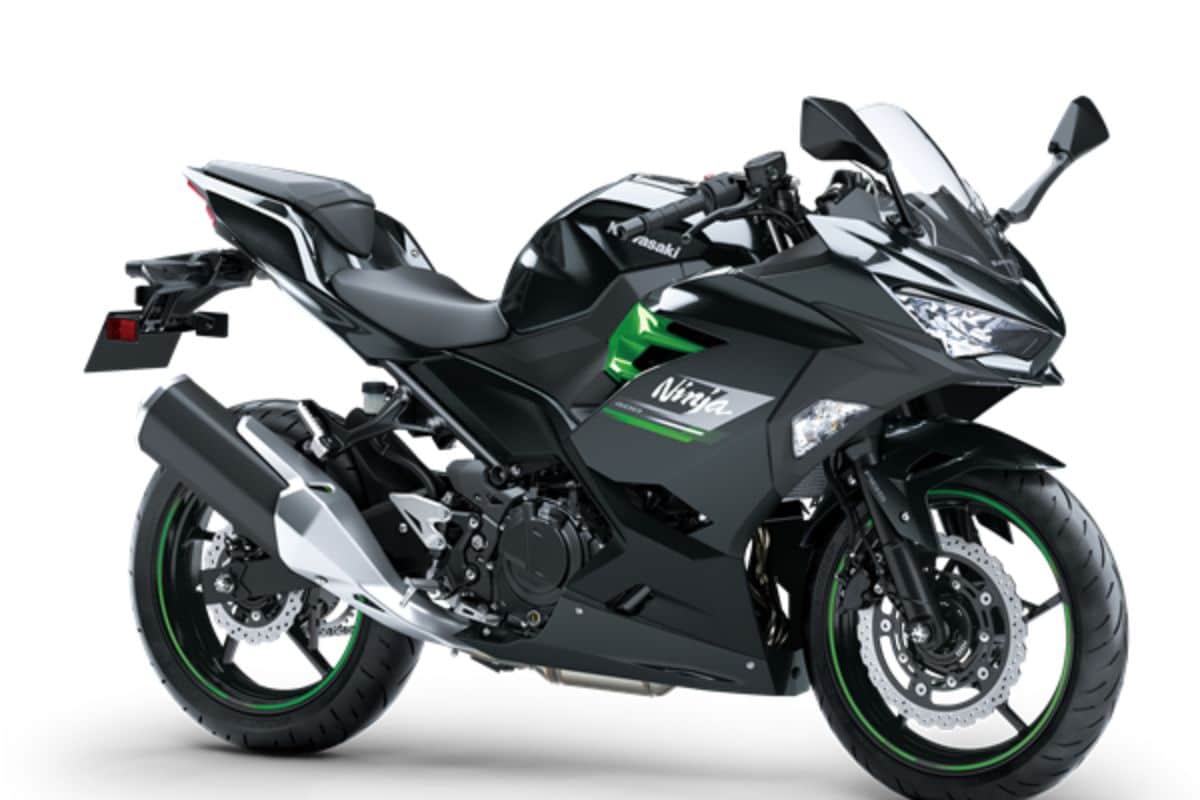 The Kawasaki 2023 Ninja 400 has a 4-stroke, liquid-cooled, parallel twin, 399cc engine, which is powerful and reliable. I particularly love its new, high-quality anti-lock brakes because they make this bike incredibly safe for beginners. 
It's a lightweight 366-pound bike, and its fuel capacity is 3.7 gallons. It gets an average of 68.7 mpg. Additionally, the Ninja 400 can easily go from 0-100 mph in 11.98 seconds and has a top speed of about 116mph.
The Kawasaki 2023 Ninja 400 is impressive in the sense that it makes a hefty 44 horsepower at 10,500 rpm. This bike tends to punch above its weight, so I suggest you keep the engine at higher RPMs if you want to get the most speed out of it.
If you are someone who cares about color variety, you're going to love the Ninja 400 because it comes in three different colors, including pearl blizzard white/metallic carbon, metallic magnetic dark gray/metallic matte twilight blue, and matrix camo gray/metallic matte carbon gray.
Pros VS Cons
Pros:
Color variety

Powerful anti-lock brake system

Powerful parallel twin engine

Smooth-shifting sequential
Cons:
Bottom Line
The Kawasaki 2023 Ninja 400 is the upgraded version of its 2022 model and is an amazing motorcycle for beginner and experienced riders because of how much freedom and control it gives.
2. Yamaha 2023 YZF-R3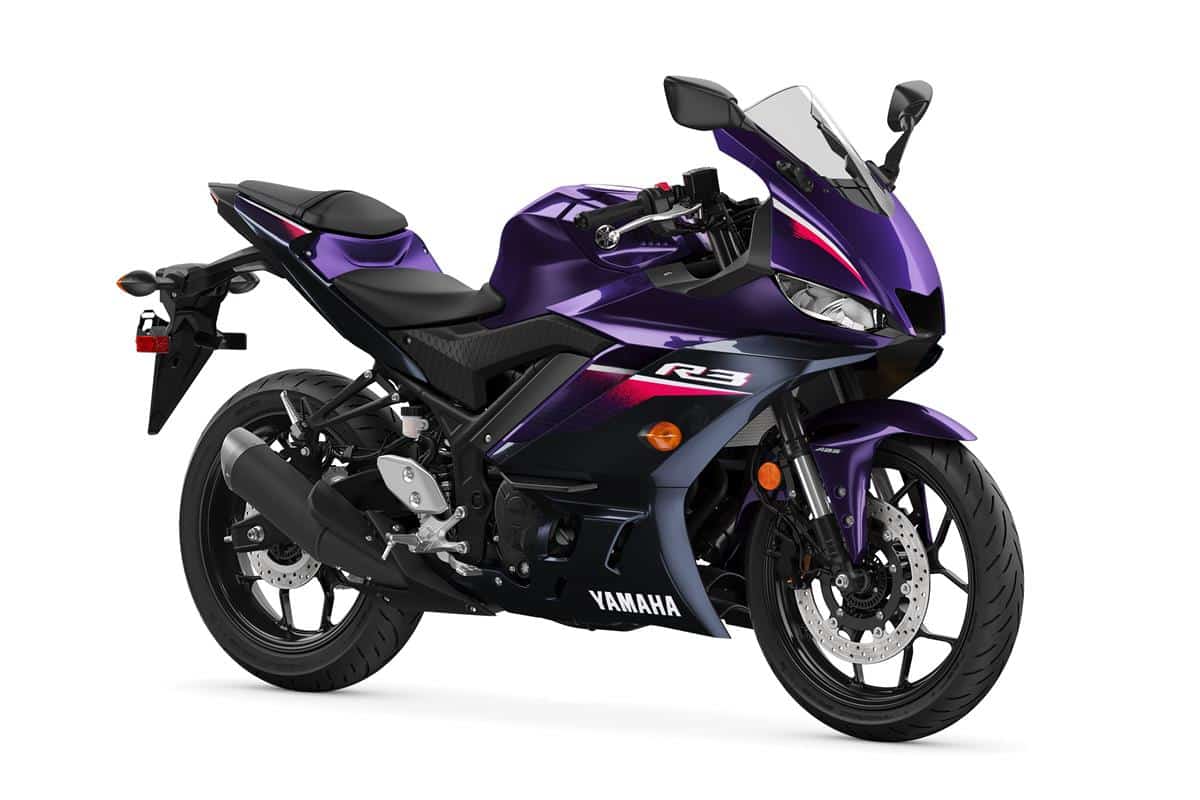 Second, on this list is the 2023 Yamaha YZF-R3. Yamaha's iconic choice of Phantom Purple stands out among many other bikes on the market. If purple isn't your color, though, don't worry; Team Yamaha Blue and Midnight Black are still available.
This bike is incredibly beginner-friendly with its 321cc, liquid-cooled engine. It weighs about 375 lbs, making it nimble and stable. In addition, it has a fuel capacity of 3.7 gallons and an average of 56 mpg.
The speed of this bike is extraordinary, as it can go up to 112.4 mph. It can also go from 0-100 mph in 17.10 seconds. It also produces 36 horsepower at 10,700 rpm.
Pros VS Cons
Pros:
Beginner-friendly

Unique purple color

Nimble

Comfortable

Lightweight
Cons:
Bottom line
If you are looking for a nimble, lightweight, and fast motorcycle that is perfect for beginners, the Yamaha YZF-R3 is the perfect choice for you. It also features a new, dazzling purple color that will make it easily stand out anywhere it goes. 
3. KTM 2022 RC 390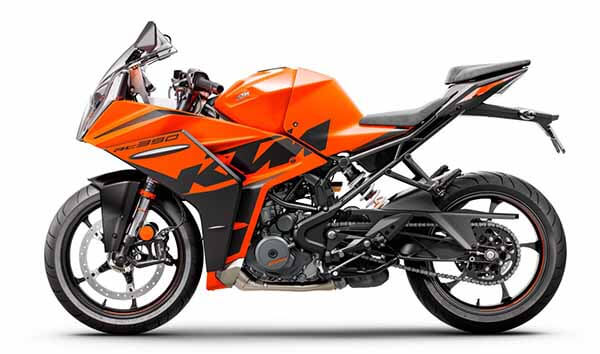 The new 2022 KTM RC 390 is a renovated version of the 2014 KTM RC 390. This bike is much more comfortable, has kinder ergonomics, and contains a larger fuel capacity. It's also a lot more lightweight and easier for beginners to ride.
The RC 390 has a 373cc liquid-cooled engine and only weighs 365 lbs. This helps with its speed, which can go up to 112.5 mph. This powerful engine can make this bike go from 0-60 in just 4.24 seconds.
The RC 390 can carry about 3.6 gallons worth of fuel, and its average mpg is 62. This ensures that the rider doesn't have to go back and forth to refuel their bike too frequently and can travel long distances worry-free.
This powerful engine can generate a power of 43.5 horsepower at 9,000 rpm and a torque of 37 Nm at 7,000 rpm.
Pros VS Cons
Pros:
Sturdy

Durable

Lightweight

Powerful engine

Renovated
Cons:
Bottom Line
The KTM 2022 RC 390 is the perfect motorcycle for beginners. Its classic look and powerful engine make it stand out among many other bikes.
I highly recommend these motorcycle oils for their affordable yet top-notch quality, reflecting my extensive 50+ years of motorcycling experience and expertise as a rider, leader, and consultant in 25+ countries. So, whether you're a seasoned rider seeking an upgrade or a new enthusiast starting your journey on two wheels, I'm confident that these gear recommendations will serve you exceptionally well.
4. Kawasaki Z400 ABS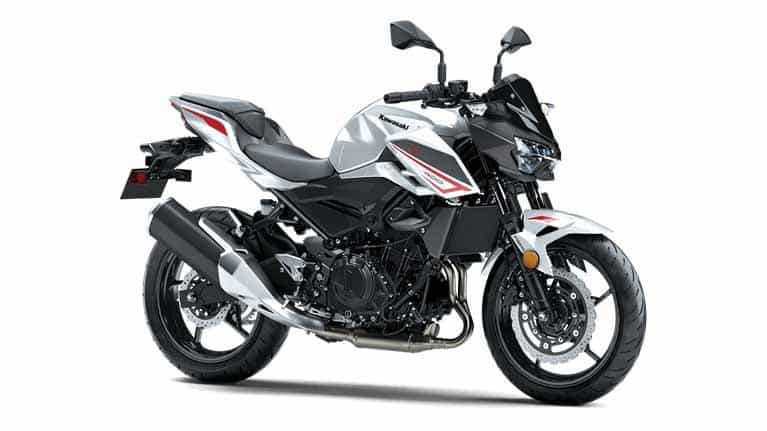 The Kawasaki Z400 is an exciting motorcycle that combines street fighter styling with the same 399cc engine riders are familiar with. It's an agile type of motorcycle and is great for beginner bikers who want to challenge themselves to a faster bike.
It weighs about 364 lbs with a fuel capacity of 3.7 gallons and an average of 45.5 mpg. Likewise, it can go up to 109 mph and produces 44.1 horsepower at 9,800 rpm. The peak torque of the Z400 ABS is 38 Nm at 8,000 rpm.
It's incredible speed is fast enough for beginners but is also really enjoyable for veteran riders. What I personally found most appealing about this bike, though, is that it's great for shorter riders on account of its 30.09-inch seat height.
Pros VS Cons
Pros:
Advanced technology

Lightweight

Adequate fuel capacity

Anti-lock brake system
Cons:
Bottom Line
The Kawasaki Z400 ABS is the perfect choice for you if you care about comfort, speed, and the feeling of total freedom.
5. KTM 390 Adventure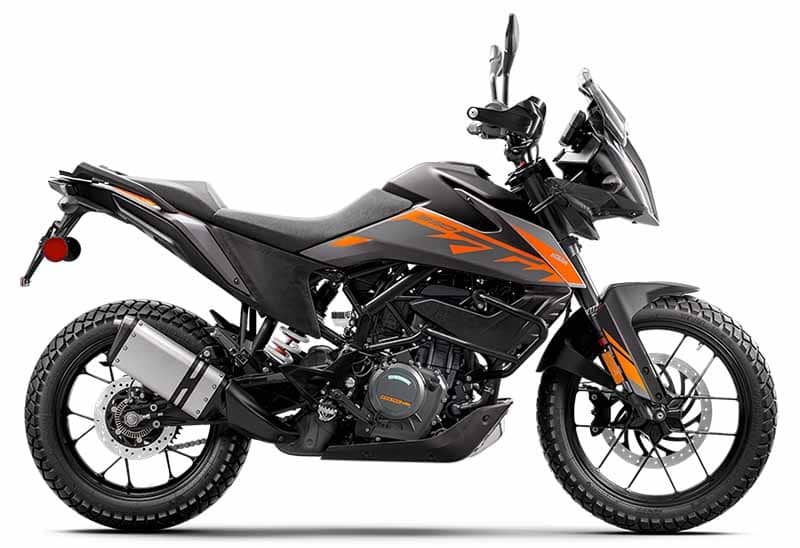 Fifth is the KTM 2022 390 Adventure, a new and upgraded version of its sibling bike. The great thing about this upgraded version is its new 10-spoke cast alloy wheels that are significantly stronger than its previous hoops.
The KTM 390 has a powerful 373cc single-cylinder engine. This engine can generate 37.5 horsepower at 8.970 rpm. It also has an incredibly punchy 37 Nm of torque. 
The KTM 390 is also relatively lightweight, weighing about 387 lbs, and has a fuel capacity of 3.8 gallons. Because of its light weight and strong engine, this bike can go up to 108 mph without struggling.  
Pros VS Cons
Pros:
Reasonable price

Strong stopping power

Advanced technology

Reasonable price

Adequate weight
Cons:
Bottom Line
The KTM 2022 390 is an incredibly smooth and fun bike and is perfect for long-distance exploring. It's also comfortable, fast, and especially stylish.
6. Suzuki 2023 DR-Z400S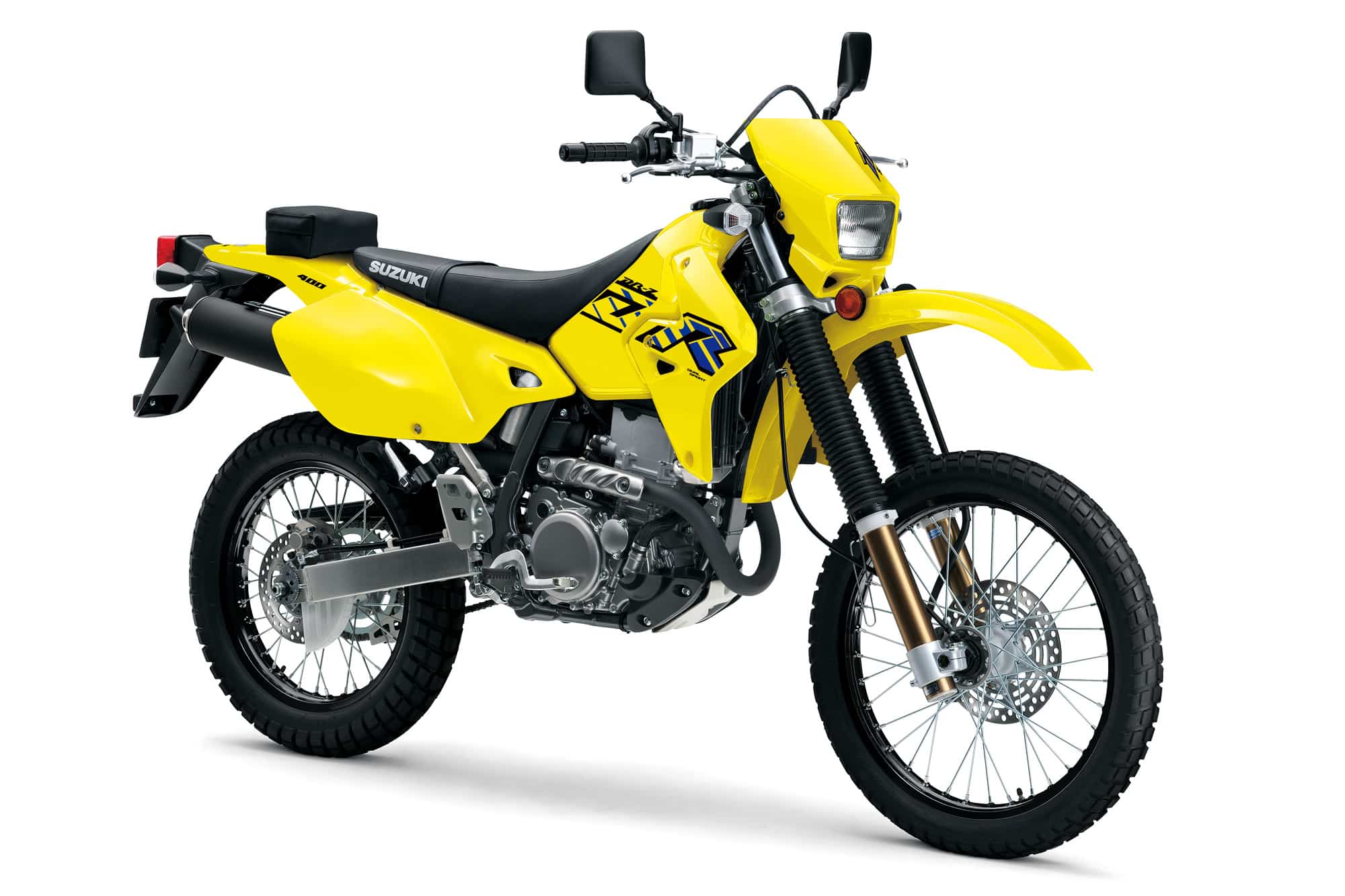 The Suzuki 2023 DR-Z400S is a loved, versatile motorcycle that is great for on and off-the-road journeys. Many riders appreciate this bike for its compact 400cc, single, liquid-cooled engine that can reach about 98-100 mph.
This bike's total weight is 317 lbs, and it has a seat height of 36.8 inches, which might be a little high for shorter riders, but is still very comfortable for all types of bikers. 
Its fuel capacity is 2.6 gallons. This capacity might be too small for some riders, but it factors into how lightweight this bike is. 
Suzuki has been known for its "RUN, TURN, and STOP" philosophy and has applied the same philosophy to the new DR-Z400S. It includes strong brakes that help riders control their stopping power easily and effectively.
Pros VS Cons
Pros:
Versatile

Reasonable price

New, stylish design

Comfortable

Strong brakes
Cons:
Limited stock

Smaller fuel capacity
Bottom Line
You won't regret getting your hands on the new Suzuki 2023 DR-Z400S. It's the perfect choice for anyone who loves bikes, as it is comfortable, stylish, and really fun to ride.
7. 2023 KTM 390 Duke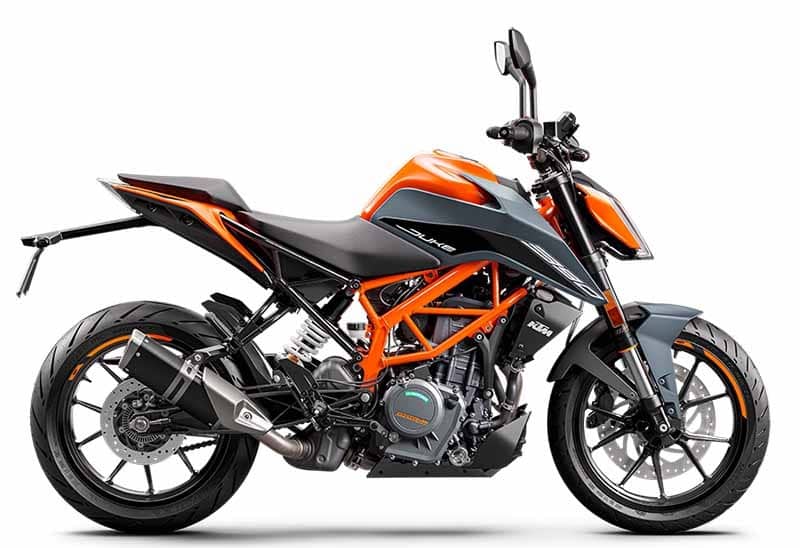 Seventh on this list is the KTM 2023 390 Duke. One of my favorite things about this bike is its LED light bar front blinkers. These lights are mounted above the headlight and right in front of the color TFT screen.
Once you turn these lights on, the TFT display automatically regulates its colors to suit the surrounding light conditions. These lights make this bike quite distinctive for me and many others. 
It has a 373cc, one-lung engine and weighs about 328.5 lbs, making it one of the most lightweight bikes on this list. It can go up to 103.7 mph, and its fuel capacity is impressive as it contains a tank worth 3.5 gallons. It also averages between 57-60 mpg.
Furthermore, the KTM 390's engine generates 44 horsepower at 9,000 rpm and has a peak torque of 37 Nm at 7,000 rpm. It's safe to say that this bike is quick and nimble thanks to its powerful engine and lightweight size.
Pros VS Cons
Pros:
Nimble

Powerful engine

Powerful LED lights

Lightweight

Good fuel capacity

Sturdy

Durable
Cons:
The seat is a little narrow
Bottom Line
If you are a fan of KTM and are looking to upgrade or get a new, fast, durable motorcycle, you might want to consider the KTM 2023 390 Duke. This bike features some of the best LED lights on the market and is beginner friendly.
8. BMW 2023 G 310 R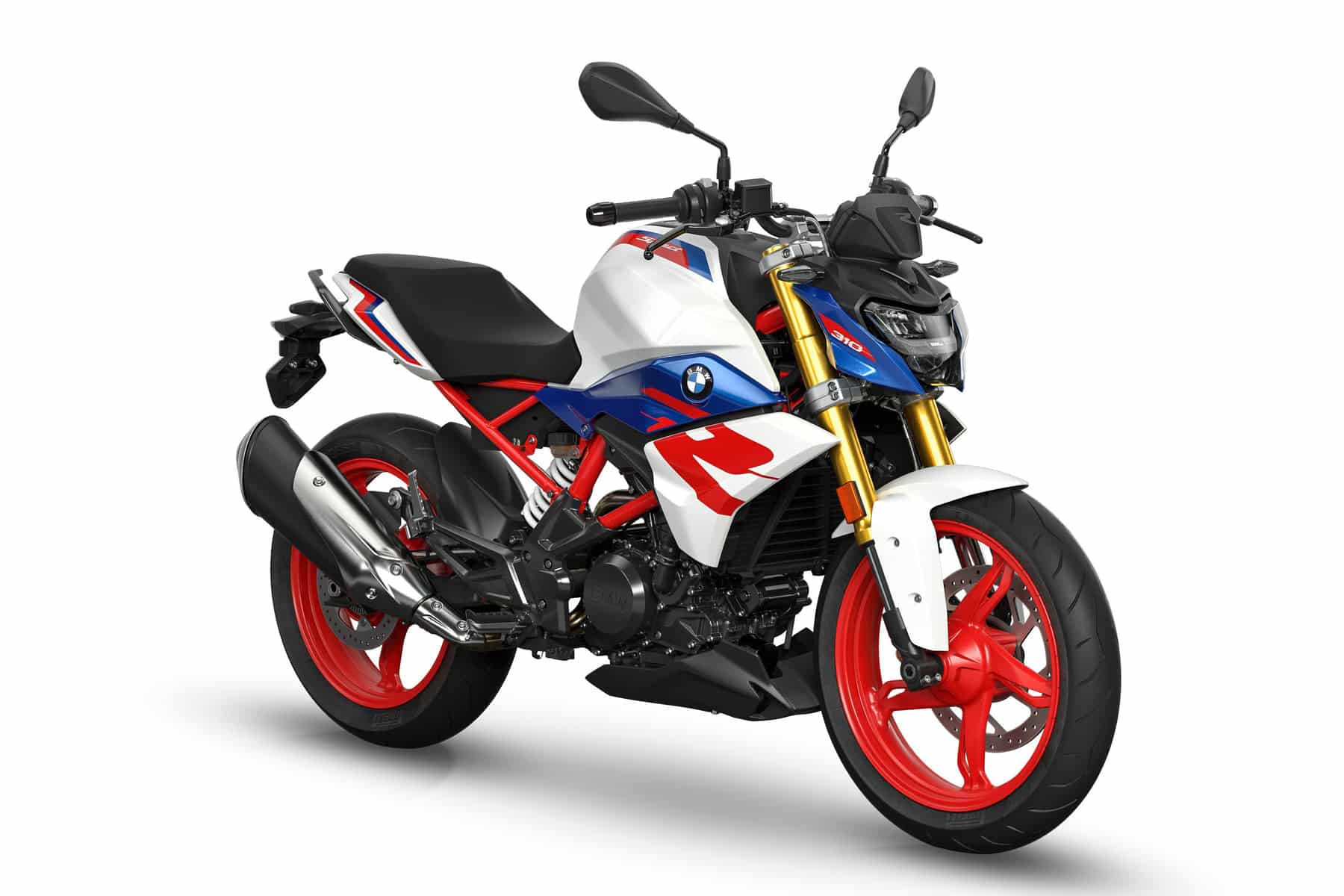 Another fast, durable motorcycle on this list is the BMW G 310 R bike.  This bike is different because its 313cc, single-cylinder engine is fitted backward. This is said to improve the bike's weight distribution and improve its aerodynamics. 
It weighs about 349.4 lbs, which is another factor that contributes to its 90-mph speed. Its engine can generate 33.6 horsepower at 9,500 rpm and 28 Nm of torque at 7,500 rpm. 
While 33.6 hp doesn't seem like much, thanks to the bike's lightweight, this bike's power/weight ratio is still good enough for most riders.
It has a 2.9-gallon fuel capacity and an average of 69.4 mpg.
Pros VS Cons
Pros:
Sturdy

Durable

Comfortable seat

Easy for beginners

Great bike weight distribution
Cons:
Not the biggest fuel capacity
Bottom Line
The BMW 2023 G 310 R is a uniquely designed motorcycle that is extremely beginner-friendly and gives riders the confidence and freedom they need while they're on the road.
9. Yamaha SR400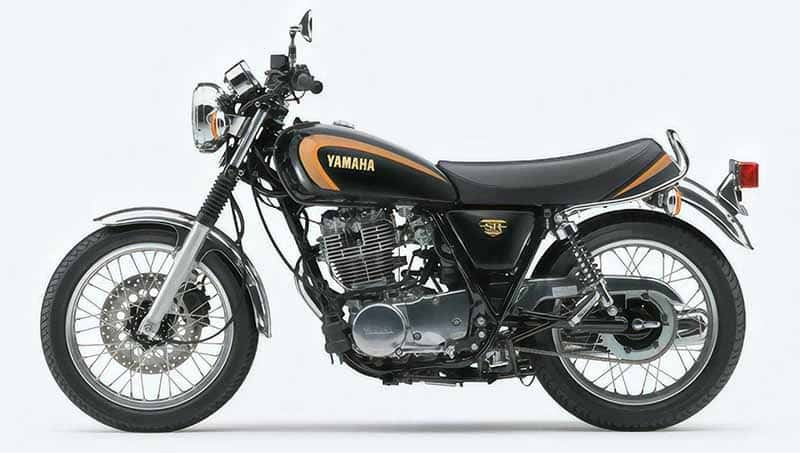 The Yamaha SR400 is a well-known classic among riders. It's known for its unique style and powerful engine. This impeccable motorcycle contains an air-cooled, four-stroke single, 399cc engine.
The SR400 is fast and easy enough for many riders, going at about 97 mph at maximum speed. One of the reasons for its speed is its lightweight size, which comes to a total of 384 lbs. Not to mention its 3.2-gallon fuel capacity and its 30.9-inch seat height.
Its engine produces 22.93 horsepower at 6,500 rpm and a maximum torque of 27.40 Nm at 3,000 rpm and averages about 66 mpg, making it perfect for riding long distances without constantly having to refuel.
What resonates with me about the SR400 is that it's ideal for personalized customization. Yamaha wanted to cater to riders who care about adding their own designs and personality to their bikes.
Pros VS Cons
Pros:
Powerful engine

Low seat height

Durable

Sturdy

Sizable fuel capacity
Cons:
10. Royal Enfield Meteor 350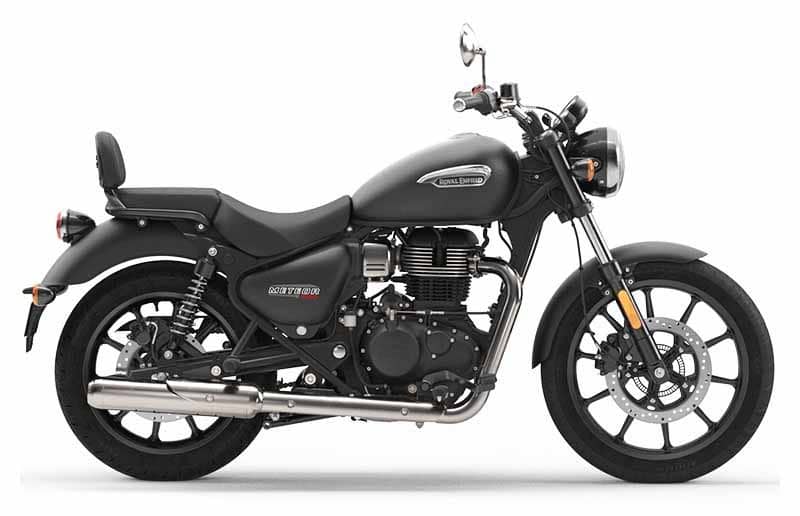 Last on this list is the Royal Enfield Meteor 350, a reasonably priced and fun-to-ride motorcycle. Many bikers praise this bike for its powerful 349cc engine and its Halogen bulbs with LED light guide, which helps with illumination, especially at night.
This bike weighs about 421 lbs, which might be considered a little heavy for some people, but it's still fast enough to go up to about 75-80 mph. It has a sizable 3.9 gallons of fuel capacity, which contributes to its weight.
Its engine can produce 20 horsepower at 6,100 rpm and has a substantial average of 82 mpg. This is perfect for riders who would rather ride for extended periods of time without having to refill their tanks too often.
Pros VS Cons
Pros:
Powerful LED lights

Sizable fuel capacity

Reasonable price

Comfortable

Sturdy

Fun to ride
Cons:
Bottom Line
If you're looking for a bike that is sturdy and fun to ride, the Royal Enfield Meteor 350 is a great choice. It's particularly outstanding and comfortable for beginners.
How to Pick the Fastest 400cc Motorcycle?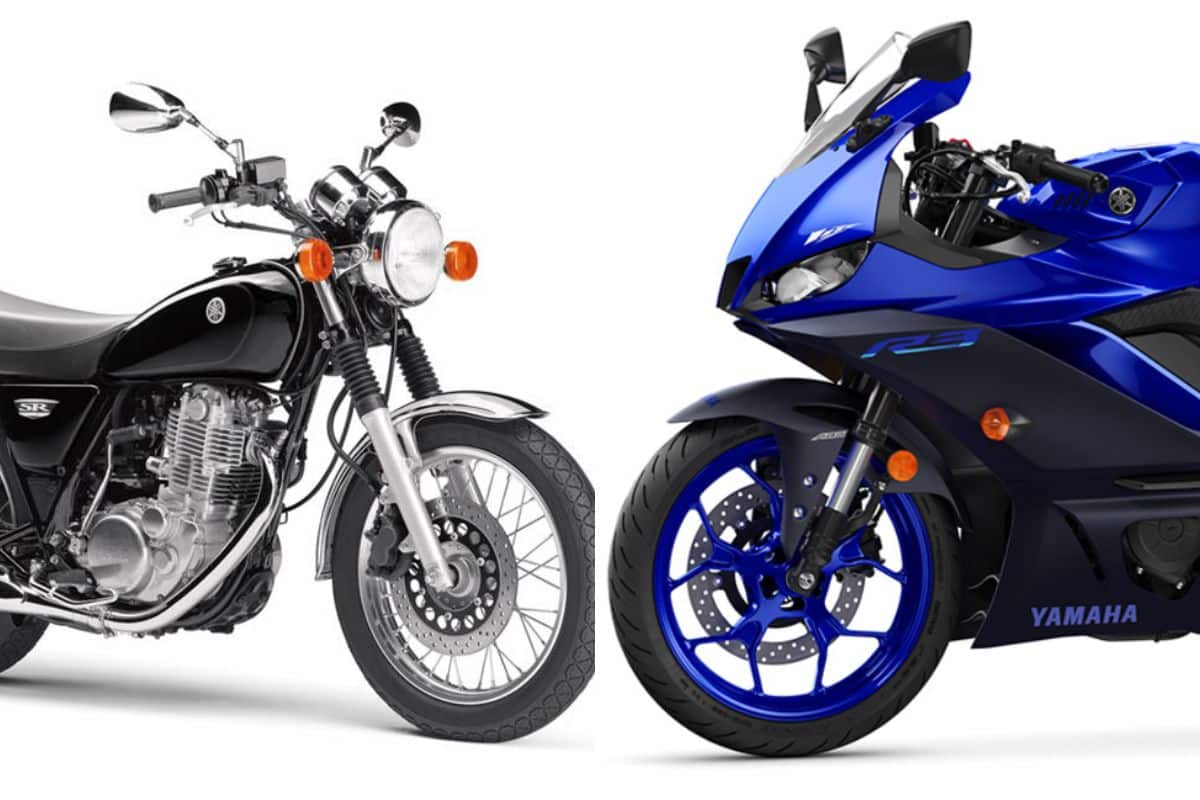 When trying to pick a 400cc motorcycle, there are many factors that you should consider; however, the most important two are the horsepower and the weight of the bike. 
Both of these factors can influence your motorcycle's speed heavily.
Horsepower
Motorcycles with 400cc displacements usually have 30-45 horsepower. Most beginner bikers might not know that the higher the horsepower, the speedier your bike will be. If speed is your main priority, you should opt for higher horsepower.
You can tell how fast your motorcycle is based on just the horsepower. If you find the cubic root of the horsepower and multiply that by 31, you should then know how many miles per hour your bike can go.
Weight
Another thing to factor into your bike's speed is weight. The average 400cc motorcycle weighs somewhere between 310-400 lbs. 
The lighter the total weight of your bike is, the faster it will go as it has less weight holding it back from going at its natural speed.
It's also helpful to consider a motorcycle's weight distribution, as it can make for a smoother, easier, and faster ride.
Are you still interested in something faster? Let's help you with that.
Check out our articles: 
Frequently Asked Questions
How Fast Is a 400cc Motorcycle?
The average speed of a 400cc motorcycle ranges from 75 mph to 116 mph. Some motorcycles can go faster or slower, depending on their size and horsepower. 
Can a Beginner Ride a 400cc?
A beginner can ride a 400cc; however, it's more on the upper end of beginner motorcycles. So, if you are not too confident, it's recommended to start small and work your way up to bigger bikes. 
Information for this article was partially sourced and researched from the following authoritative Government, educational, corporate, and nonprofit organizations:
M/NI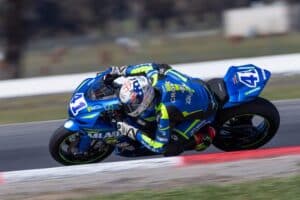 I've diligently categorized my motorcycle gear recommendations into all available categories, with the aim of providing you with a comprehensive analysis that showcases the absolute best options for all your needs. These items are the culmination of in-depth research, extensive testing, and personal use throughout my vast experience of 50+ years in the world of motorcycling. Besides being a passionate rider, I've held leadership positions and offered consultancy services to reputable companies in over 25 countries worldwide. To See Our Top Picks and the Best Prices & Places to Buy: Click Here!