How Should a Beginner Ride a Motorcycle? If you are already reading this article, then you are likely interested in riding a motorcycle. Riding a bike is not as daunting a task as it might seem but note that it's a dangerous activity, so you need to be cautious. For starters, you need to wear protective clothing such as gloves, boots, and jackets. 
Additionally, there are many factors to consider when riding a motorcycle, especially getting the best beginner rider. Well, buckle up because I will guide you through the steps that'll help you get started as a beginner.
Should I Learn To Ride a Motorcycle, and Where Can I Take a Class?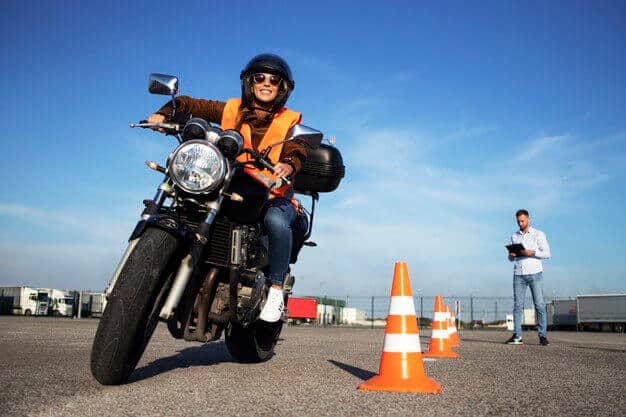 Yes, learning how to ride a motorcycle is one of the most useful skills. With such skills, you will enjoy going around the street or the neighborhood with your machine. And yes, you need to take a motorcycle safety course before you start riding a bike confidently.
These courses usually last for about three days, and you will be working with certified instructors who are already familiar with the motorcycle laws in your local areas. Here, you will learn about the primary controls on motorcycles and their uses.
Additionally, the instructors will also teach you how to start a bike, and this is never done while the bike is in gear. They will help you handle most riding challenges. The lessons afterward will help you remain safe on the road, and after some time, you will become a professional rider.
These courses are so essential that some veteran riders even take them just to improve their skills.
Should a Beginner Ride a Motorcycle?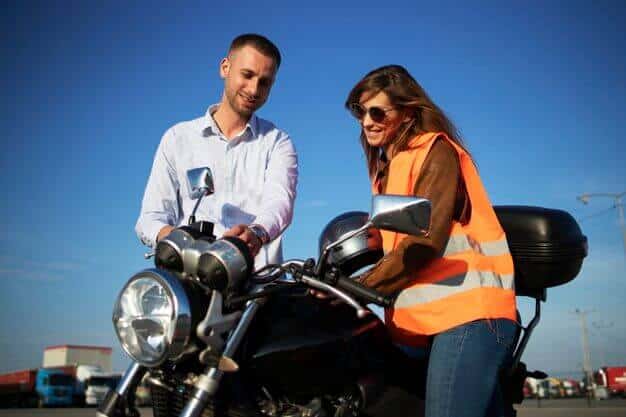 First, you should learn about the motorcycle's primary controls and their applications. These include the throttle, front brake lever, rear brake lever, shift lever, and clutch lever. Additionally, you should also learn to use secondary controls such as mirrors, horn, turn signal switch, kill switch, and starter button.
The bike's dashboard has a speedometer, neutral indicator, and tachometer. The speedometer indicates your current speed, while the tachometer shows the speed of the engine.
The beginner needs to start the bike; you can do this by turning the key to the ON position and putting the dash lights on. Ensure the bike is in neutral gear; pull the clutch in, and with your left foot, push the shift lever down and slightly up until a green "N" button appears on the dashboard. This indicates that the bike is neutral.
The bike is now ready to start, and you only need to turn the kill switch "ON." Now, press the starter button until the engine starts roaring. The tachometer will also start rising once the engine starts to produce sounds. But avoid pressing the starter button for longer periods; instead, release it once you hear the engine sound.
What are The Top 10 Riding Tips For Beginners?
As a beginner rider, you need some tips to help you get the most out of your riding experience. Most beginners usually focus on one thing in their journey, and over time, they will learn to concentrate on multiple good habits. Well, below are some tips that are helpful in your riding journey:
Keep heels in

Take turns outside-inside-outside

Loose on top, Tight on bottom

Look through turns

Avoid braking in a U-turn

Always have an escape plan

Remember you are invisible

Ensure all the lights are working

Ensure the cables on the brake levers and throttle are working
How Do You Ride a Motorcycle In The Rain?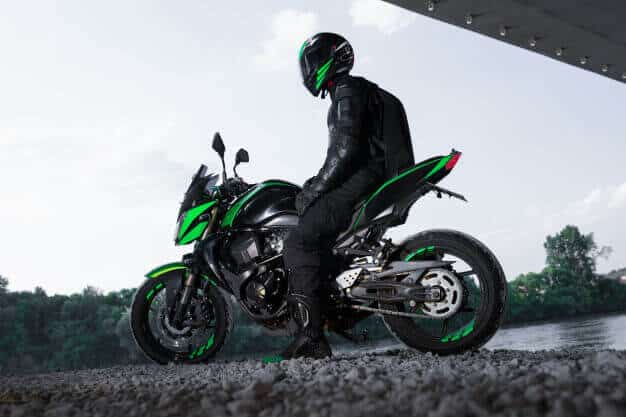 Most riders think they should park their motorbikes in the garage when it starts to rain until the sun shines again. However, these riders are missing the exciting experiences that come with riding the motorcycle in the rain.
Provided you know what to expect in the weather condition and how to react, you will have an impressive riding experience.
To ride the bike when it is raining, you need the right gear, including a waterproof rain suit, boots, and gloves.
What Is The Best Motorcycle For Beginners? What Is The Best Size Bike?
You just graduated from the motorcycle safety glass, and you are itching to get on the road. Most importantly, you have bought the required gear such as gloves, a helmet, and a good jacket. The only challenge you have is choosing the right motorcycle. So, which is the best motorcycle for beginners and which boasts of incredible safety features?
Before you choose your ideal bike, you need to consider the performance, looks, and budget. For instance, you should decide your favorite colors and formulate the amount of power you will need. These will decide your choices since beginner bikes are available in different sizes.
The best motorcycles for beginners are cruisers, and they usually have a low-slung saddle and engine with sizes varying from 500 ccs to 1800cc. Additionally, they offer a relaxed riding position which makes them ideal for traveling long distances. However, note that they are not designed for high-performance situations, so it's not ideal for speed dashes.
Some of the best bikes in this category are: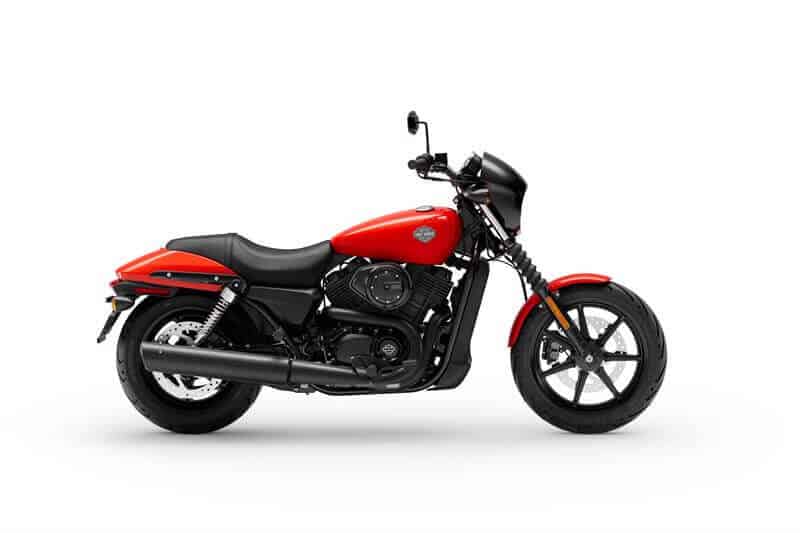 Harley-Davidson Street 500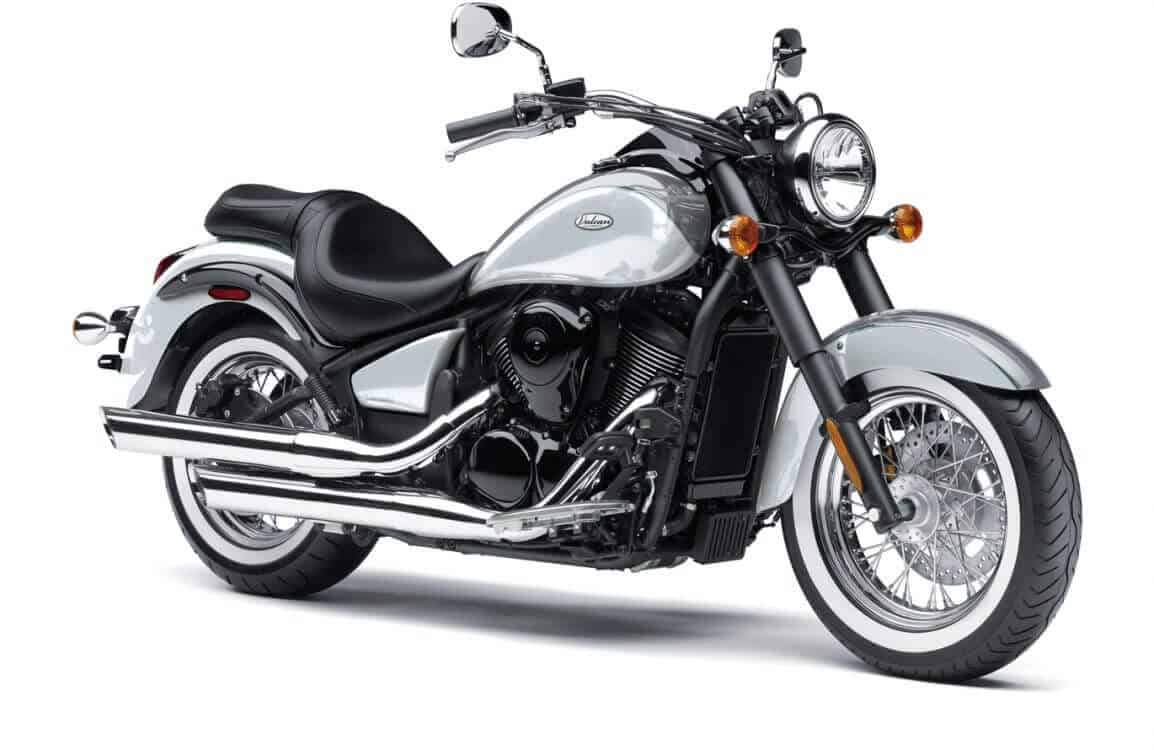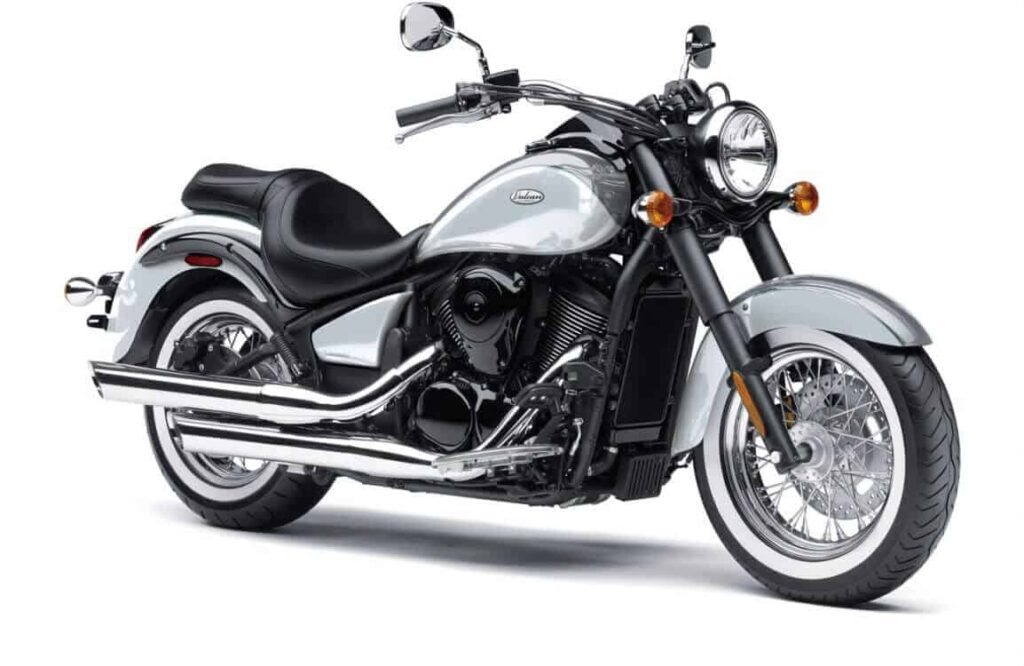 Kawasaki Vulcan Classic
Related: Is 400 cc a good starter motorcycle for beginners?
What Is The Best Beginner Motorcycle Gear?
If you are a motorcycling enthusiast or a veteran rider, you should know that good gear is essential for better results. Though it may seem like a challenging task to choose the best riding gear, it's crucial, and with some general info, you will make better decisions.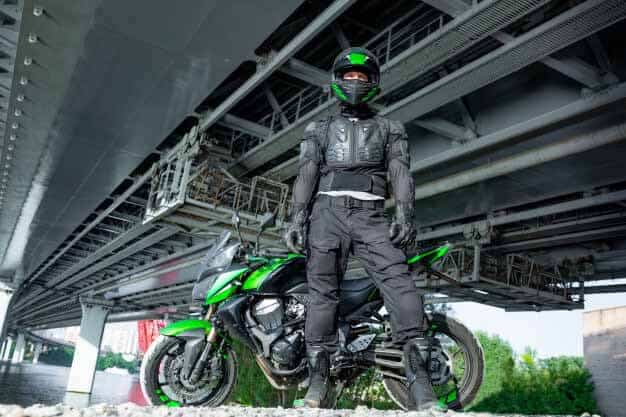 These gears include:
Helmets: The helmet is one of the most crucial motorcycle gear, and they protect our face, chin, and eyes. Modular helmets are popular because they are modular and convenient and are designed for unique uses.
Jacket: There are many styles and sizes of motorcycle jackets on the market. The common materials are leather and textile, and they offer superior protection against rain or snow. They are also versatile, and breathable and some have double stitching that improves their ventilation and durability.
Boots: You will also need botos that offer solid support to the entire leg to support you when ridingbe
Helmet intercom system: These are wireless communication systems that enable you to communicate with fellow riders hands-free so that you can focus on the road.
Bottom-Line:
As a beginner, learning to ride a bike is not a daunting task, provided you have the resources and enough training. With a mentor, you can even ride a bike within a week, and once you master the art of riding, you can now purchase a handy motorcycle for beginners.
Information for this article was partially sourced and researched from the following authoritative Government, educational, corporate, and nonprofit organizations:
Motorcycle Manual: Ride Within Your Abilities
Motorcycle Handbook
Motorcycle Riders Guide: Queensland
About the Author:
Michael Parrotte started his career in the motorcycle industry by importing AGV Helmets into the North American market. He was then appointed the Vice President of AGV Helmets America. In total, he worked with AGV Helmets for 25 years. In addition, he functioned as a consultant for KBC Helmets, Vemar Helmets, Suomy Helmets, Marushin Helmets, KYT Helmets, and Sparx Helmets.
In 1985, He is the Founder of AGV Sports Group, Inc. cooperation with AGV Helmets in Valenza Italy
Click here for LinkedIn Profile: https://www.linkedin.com/in/parrotte/
Click here for complete AGV Helmet & AGVSPORT History https://agvsport.com/michael-parrotte
Click here for all AGV Sports Group Social Media information http://agvsport.info/
HW