In this article, we will cover street and Enduro motorcycles which are licensed and legal to ride on public roads.
Often it is government rules and regulations that determine what size motorcycle for a beginner and first ride.
Government bureaucrats appointed by politicians often create arbitrary rules and limits based on their perceived idea of public safety. It is quite normal in many countries for the people making these rules and laws to have no motorcycle experience themselves.
In this article, we will address the issue of what is the best size motorcycle for beginners based on the knowledge of and experience of motorcyclists and not on government or insurance company mandates.
The first thing we need to check in your region is whether there is a limit to the size of the first motorcycle you can own. In the laughs, at the time of this writing, there is no connection between the size of the motorcycle and the experience of a variety.
But many countries do have limits and some of them are stepped increasing the size of the motorcycle as the person's experience grows and as they get older. Check with your local motor vehicle administration.
As some governments around the world and limited the types of motorcycles available to the rider motorcycle manufacturers have responded by making smaller motorcycles were horsepower, more torque, faster, lighter, handled better, and break faster.
The Japanese market is one of the best examples of this as the Japanese government severely limited access to larger motorcycles to most writers in their market.
The manufacturers responded by making a whole new range of small committal size motorcycles with new technology and lighter weight and within a few years, these motorcycles were as fast as the larger ones before.
One of the first things that need to be determined before you choose what is the correct model motorcycle for you is what is the primary use you will have for it.
For example, will it be mainly for the short ride in the city? Will you be riding in a densely populated area, or more urban, or maybe even the countryside?
Will you be riding only on the street, meaning roads paved with asphalt or concrete? Or might you be riding off on the street and some off-road as well? Maybe you are an Endura rider and will be doing most or a lot of riding off-road with just a little street riding.
The quick answer to the question of whether 400CC motorcycles are good for beginners can be summarized as follows.
For the average man riding in an urban or countryside environment, a 400-cc motorcycle would generally be an excellent choice.
For the average man riding in a more densely populated city environment or anywhere there is a lot of car and truck traffic, a smaller motorcycle might be advantageous. Generally, 250 or 300 would be good if the writer were not exceptionally tall or heavy.
In very crowded cities I prefer even smaller 150 and 200 cc motorcycles are excellent in cities like Bangkok, Ho Chi Minh City, Jakarta, Manila, and Kuala Lumpur where Lane splitting is necessary if you are in getting anywhere and not sitting stationary for hours on end.
A 400CC motorcycle may not seem large but when you get into dense traffic like in many Southeast Asian cities there is a huge difference between a 400 cc and 250 or smaller.
For the average man who will also be riding off-road a fair amount of 400 CC is probably too big unless the rider is quite tall or heavier than average. A 200 cc or 250 CC would be more than enough for this use and application.
If you have ever seen a professional motocross or Supercross race, then you understand how incredibly fast and powerful 250 CC is off-road.
For women assuming a normal height and weight, I would recommend taking all these men's models and going down at least one size. Special attention should be paid not only to overall height but to leg length.
If a woman has a shorter than the average leg and the motorcycle begins to Even be stationary it can take quite a lot of inner thigh and arm strength to keep the motorcycle from falling. So, for most beginner women riders a 250 CC to 300 CC motorcycle would be ideal.
If possible, you should never buy a motorcycle before being able to at least give it a quick test ride. If that is not possible at least sit on it move around shift the bike from right to left, and get a sense of the strength it will take to prevent it from falling or to pick it up. Height and weight alone will not determine this as people of the same size have quite different strengths.
Here are some additional comments I have on the site. Height is vital when it comes to comfort and when I say comfort, I also mean to feel secure when operating the motorcycle not just riding comfort. The engine size of a motorcycle is not related to the seat height.
There are many large motorcycles with lower seat heights than motorcycles half their size. The biggest factor in understanding the general height of a motorcycle is the height of the motorcycle it is.
True off-road motorcycles for racing are very tall even a 125 CC motocross motorcycle is extremely tall, and most writers cannot reach the ground with a flat but when the motorcycle is in the straight up and down position.
So, based on the use you need to choose a motorcycle with a relative seat height that works well for your height weight strength & style. Buying a motorcycle that is too tall may lead to dropping at slow speeds or even one-stop.
Buying a motorcycle that is too low means you will have little suspension, may not like the riding position, and in some cases may not even be able to see clearly over or around automobile and truck traffic.
And for these reasons testing riding or at least setting and moving around on a motorcycle before you make a purchasing decision is quite important.
Even when I am renting a motorcycle, I always try to test ride if I do not have previous experience or at least sit on the motorcycle and get an idea of the weight and feel for it.
Comments on the weight of your first motorcycle, and what is ideal for a beginner. As I mentioned earlier is essential to know the weight for normal slow-speed riding as well as stopping and just being stationary.
The weight of a motorcycle is more likely to cause a mishap standing still than at speed. You should also realize that on most motorcycles the fuel tank is positioned high on the motorcycle. The weight of gasoline is 6.3 pounds per gallon or .74 kilos per liter.
Depending on the size of the fuel tank and then of course tank bags, side bags, tailbacks, GPS units, mobile phones, etc. all these things can change the feel of the motorcycle significantly because the weight is carried high.
Below is a summary of 400 CC Motorcycle For Beginners that I would recommend:
1. KTM 390 Duke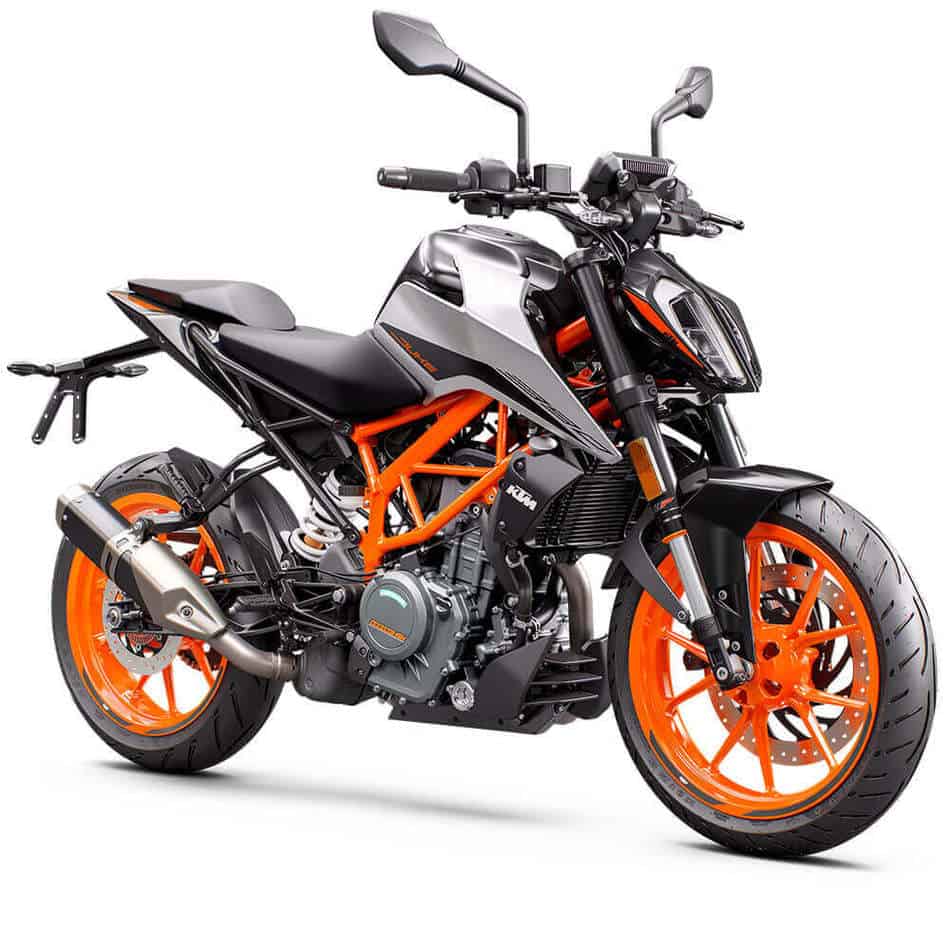 This motorcycle hits the sweet spot that only a few other motorcycles do. It is a street bike in its purest form with an almost perfect balance of handling, weight, writing position, speed, acceleration, and breaking.
The technology KTM used makes this light and powerful motorcycle of thrilling experience to ride through urban traffic or into the twisting roads of the countryside. The engine on the KTM delivers arm-wrenching torque and brisk acceleration while still offering good manners and controllable power in everyday street use.
It is also very economical in terms of fuel consumption. My experience with this motorcycle is that it gets over 55 miles per gallon of gasoline with the rather aggressive style of writing that I do. That would be 23 km per liter of fuel for those of you in the metric system.
The chassis is quite high-tech as well and the 390 has upside-down WP forks. The cartridge technology used in these forks gives optimal performance while making it easy to maintain. They are ideal for everyday riding, for relaxed street riding, hammering around busy streets, or sailing down your favorite country road.
The comfort and ergonomics of this motorcycle are quite good with the handlebars and foot tags giving a genuinely nice upright body position that put you well in control of the motorcycle. This is an ideal riding position for any motorcyclist, especially a beginner.
This writing position helps make perfect and quick stops as well as make cornering a breeze as these handlebars provide you with optimal balance and confidence. Also, the adjustable brake levers and clutch allow you to customize the settings so that you can adjust them to suit your individual writing style on the fly.
2. Kawasaki Ninja 400 and Kawasaki Z400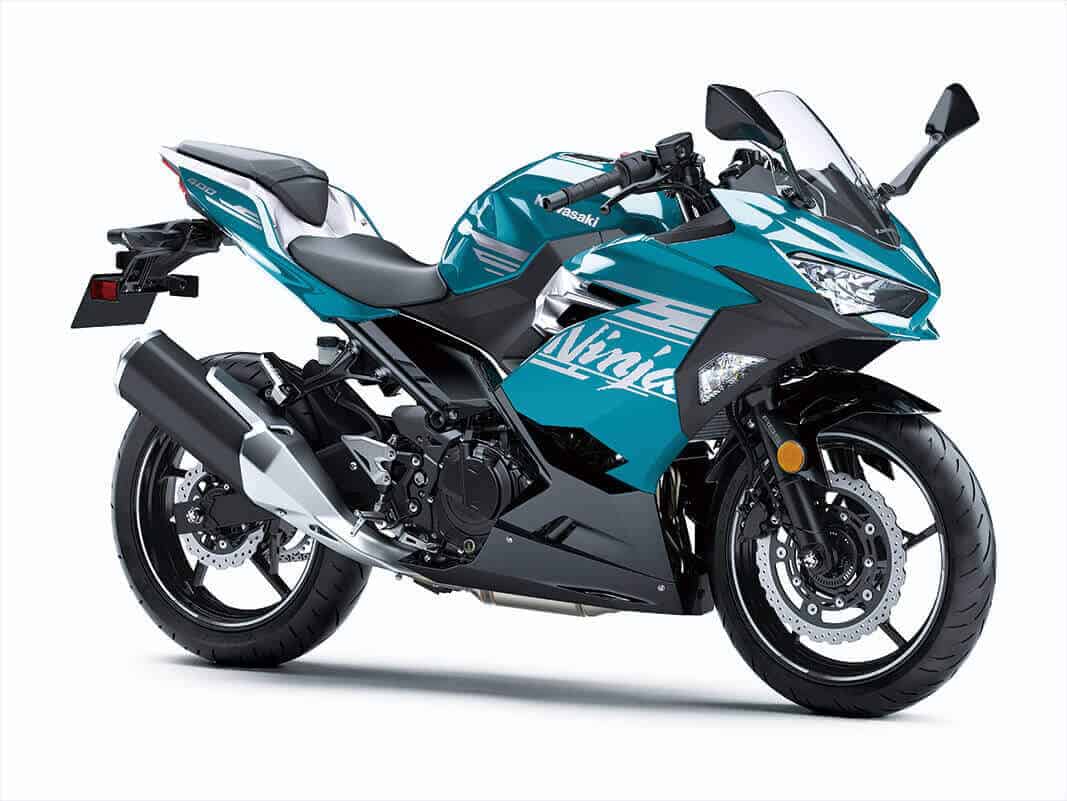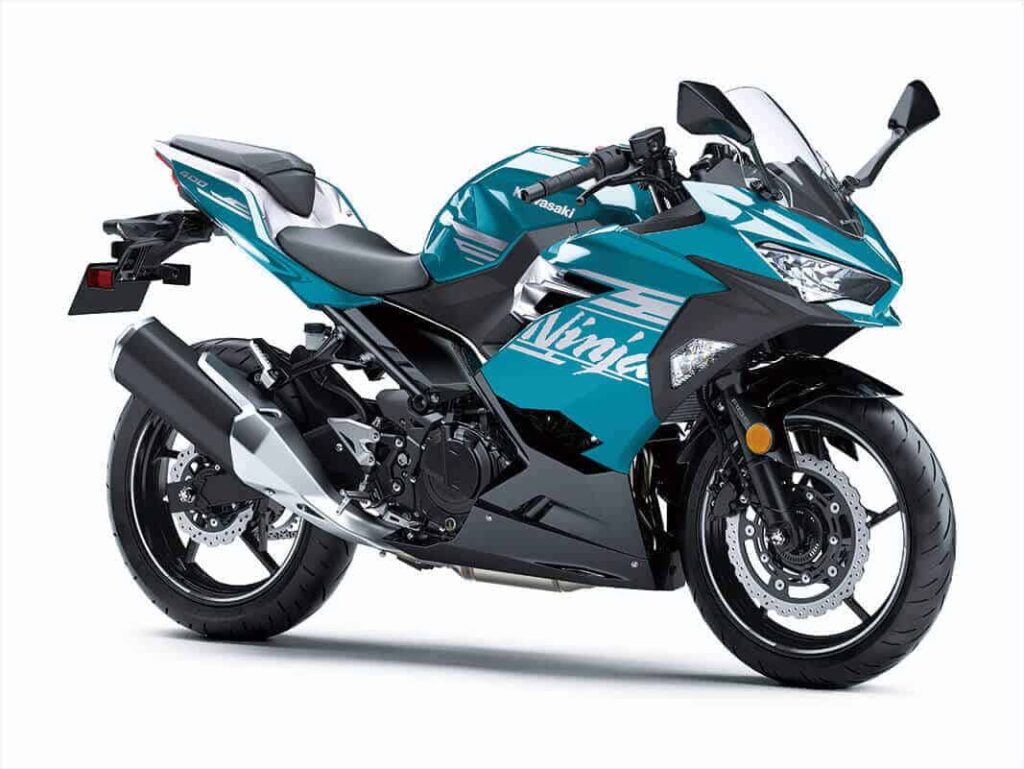 These bikes prove to be great beginner motorcycles for many reasons. It is easy to ride and has a wide power range with controls that are very well positioned and easy to work. The ninja model is the sportbike version with a more aggressive road race position.
The Z model is the same motorcycle in a naked bike style with an upright riding position that is remarkably like the KTM 390. The ninja model is best suited for twisty roads and track days while the Z 400 is ideal for city, urban and rural country roads.
Both have the same chassis, engine, brakes, etc. the real difference being. Both produce about 49 crank horsepower and 28 lbs.-ft of torque. The bodywork handlebars and overall riding position otherwise these are identical motorcycles. I own both a Kawasaki Ninja 400 and Z 400.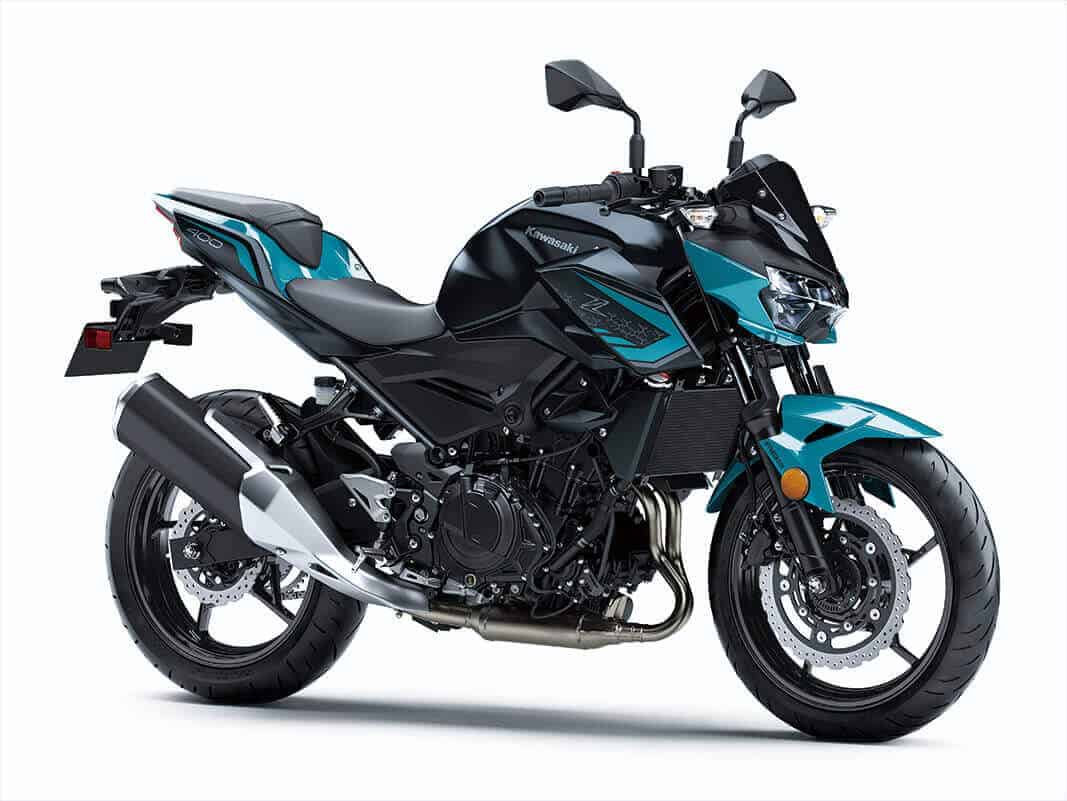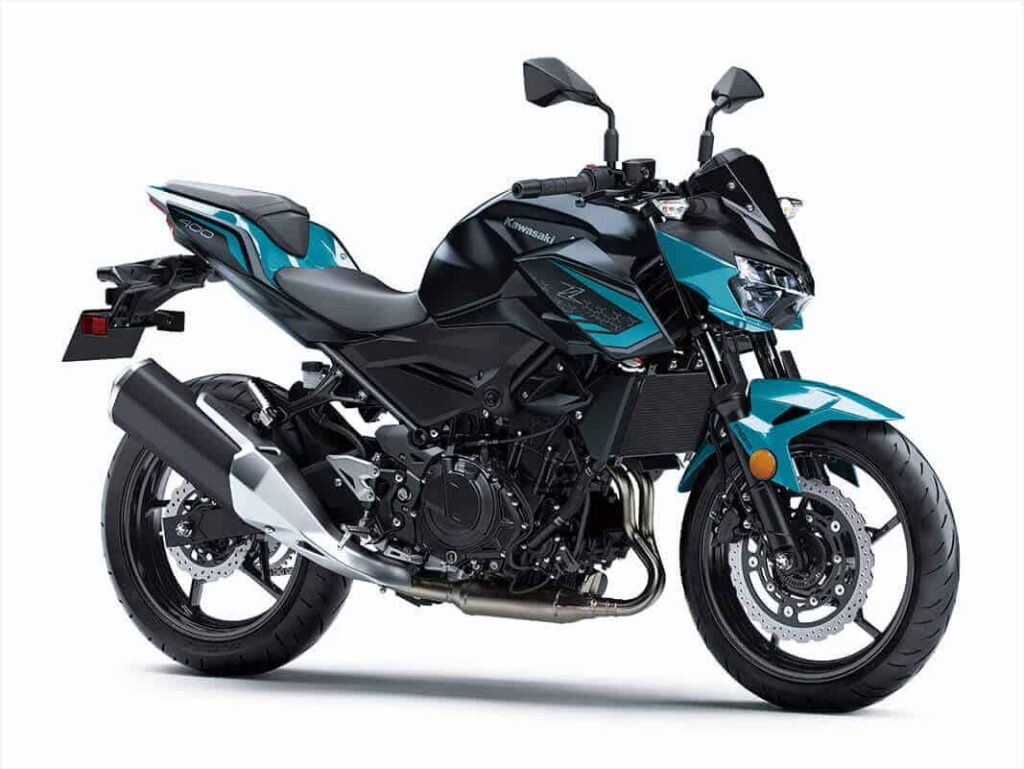 I use the ninja only for track days so do not calculate the fuel economy exactly though I know it is exceptionally good. Using the Z 400 mainly for urban and country roads with just a little city I average close to 60 miles per gallon these guys kilometers per liter.
The ninja's riding position is ideal for aggressive sport riding, track days, and Road-racing. The Z 400 is ideal for everyday street riding and even some all-day adventures or shorter touring trips. It is one of the most comfortable motorcycles I have owned or written.
My Ninja for the track they use does not have antilock braking while my Z 400 for street use does. The Ninja model and Z 400 model weigh about the same, 363 to 366 pounds. I would strongly recommend antilock braking for any street bike, especially for beginner riders.
3. Honda CB 300R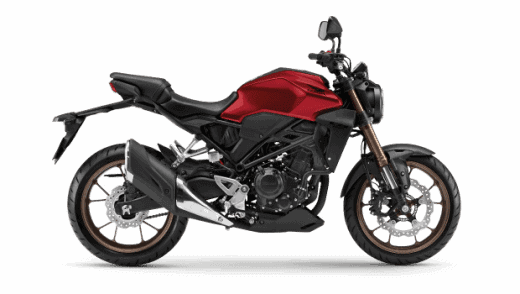 Okay, it is not a 400 but it probably soon will be. The size and performance of this motorcycle are remarkable to the Kawasaki 400. The Honda CB 300R is ideal for beginners. This motorcycle is lightweight, comfortable, reliable, affordable, has great fuel economy, it is quite fast with good acceleration.
With a full tank of fuel, this motorcycle weighs only 357 pounds. The Honda motorcycle CB 300R has a seat height of 30.7 inches and a relatively narrow chassis which makes it excellent not only for beginners but for urban and city writing as well.
Any beginner motorcyclist could not go wrong choosing a Honda CB 300R as their first motorcycle. I have about a month's riding experience in Thailand on a Honda CB 300R. I rode in Bangkok as well as in more rural areas, so I have an exceptionally good idea of the capabilities of this motorcycle in all writing environments.
It is one of the easiest motorcycles to ride, exceptionally smooth with a wide powerband, and very stable and comfortable. When I was writing it never seemed like a 300 seemed more like a 500.
4. BMW G310 GS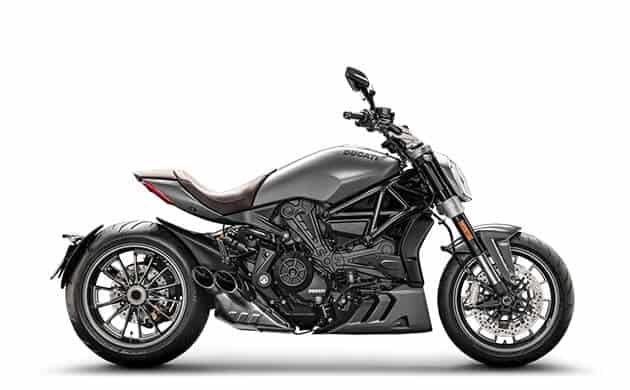 This BMW motorcycle is powered by a single-cylinder 313 mL liquid-cooled engine. Like the Honda it is not a 400 but, in many ways, it is more like a 400 class motorcycle than any other.
This is an excellent beginner motorcycle as it has a good power band, is lightweight, and has a relatively low center of gravity in an incredibly good overall upright riding position.
The seat height on the BMW is 32.9 inches making it easy and comfortable for almost anyone to touch the ground. The brakes on the 310 are excellent and feature an antilock braking system.
The only reservation I might have on this motorcycle for beginners is the ease of service and maintenance if you do not live in Europe or in a big metropolitan area where there are BMW motorcycle dealers.
Be sure to research this point but if this is not a concern this would be an excellent first motorcycle and a great motorcycle for anyone for the city and urban use.
About the author:  Michael Parrotte was the Vice President of AGV Helmets America, and a consultant for KBC Helmets, Vemar Helmets, Suomy Helmets, Marushin Helmets, KYT Helmets, and Sparx Helmets. In addition, he is the founder and owner of AGV Sports Group.