If you are looking for the best small motorcycles for short riders, then the task is usually challenging. The average-size bikes have wide saddles and tall seats which makes them inconvenient for short riders. This is because you'll need to swing your leg to increase the comfort, which is quite painful.
Additionally, you won't have enough leverage when balancing your bike. And putting both feet on the ground firmly while riding your motorcycle will also be a daunting task with a taller bike. When shorter riders sit on modern motorcycles such as ADV and sport bikes they usually tiptoe when lighting the bike or starting it up. They can also find it hard to reach the bars or hit the brakes.
What are the Best small displacement motorcycles for short riders?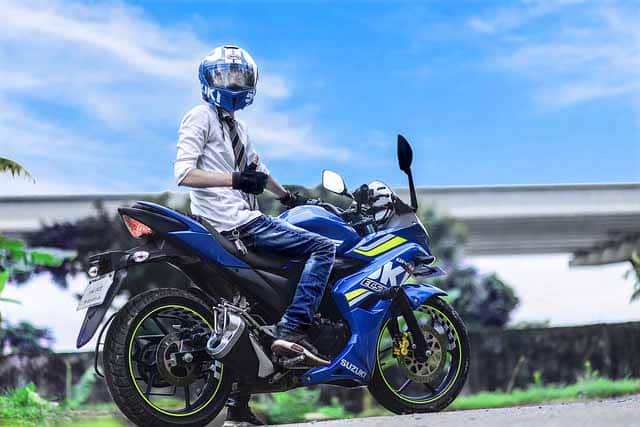 There is a general notion that shorter riders should ride the small-displacement entry-level bikes or the pamby-namby cruisers. Nowadays, you will find different bikes that appeal to riders of different skill levels. And below are the best small displacement motorcycles in 2021.
1. Triumph Street Twin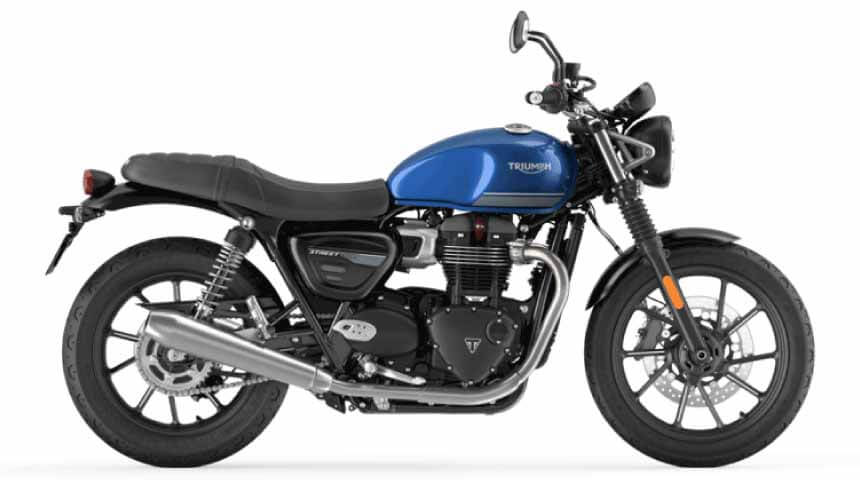 If you are looking for the best bike for short riders, I will recommend the Trump Bonneville T120. This 1200 cc bike has a 31.1 inches seat height, and its saddle is only 29.9 inches above the ground. It's easier for the shortest riders to ride on it because of its slender tank and parallel-twin engine. It is strong, powerful, and capable of satisfying most of your riding needs.
2. 2022 Honda Trail 125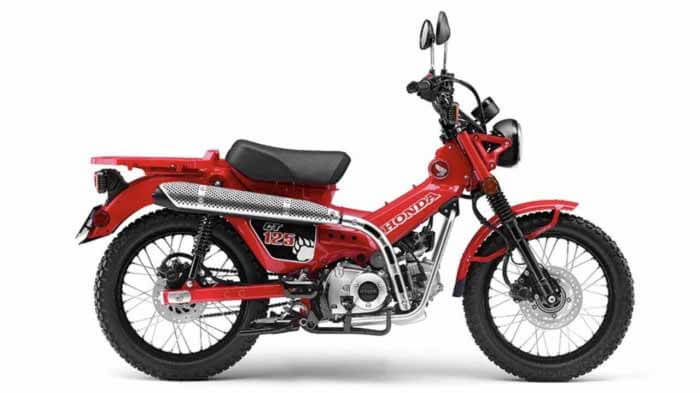 The best alternative to the Triumph Street Twin is the 2022 Honda Trail 125. This bike is one of the most convenient and practical bikes on the market, and its last-generation disappeared back in the 1970s. Many bike enthusiasts have been waiting for the return of this bike, and it's nowhere as a handy adventure bike.
It has a 125cc four-stroke single-powered engine that provides up to 9 horsepower. It's specially designed more for off-roading than as a street bike and has good ABA on its front wheel. Also, its torque is high, and it can carry luggage and travel through trials and muddy terrains with ease.
3. 2022 Yamaha V-Star 250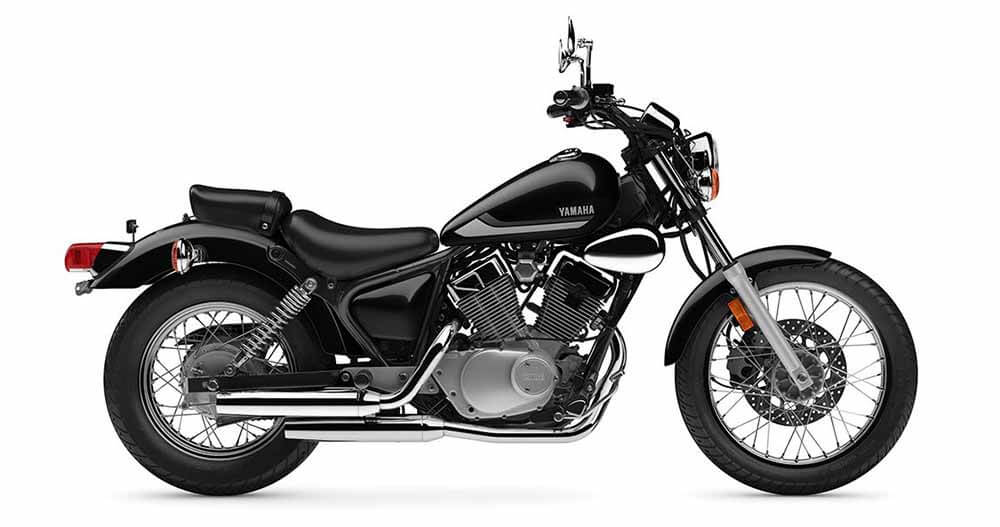 The 2022 Yamaha V-Star 250 is ideal for any short and light rider who needs a bike that can do long distances without going for the expensive models. It's a relaxed model and has a 249- cc engine complete with 15 lb-ft torque that generates enough power to make it run smoothly. Additionally, the air-cooled V-twin engine is also producing enough speed for most of your driving needs.
4. Triumph Tiger 800 XRx LRH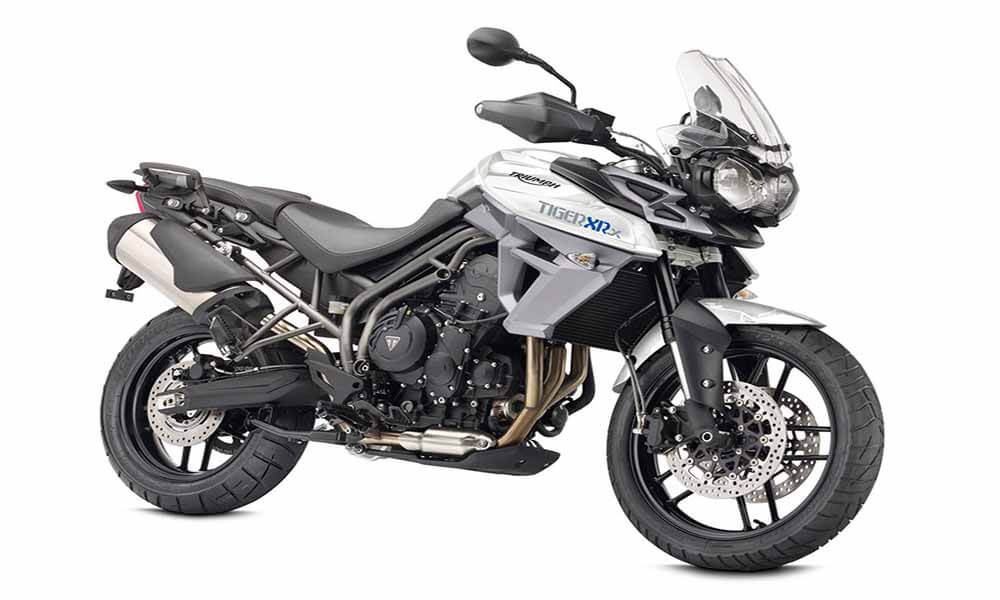 Though the manufacturer ADV boasts some of the tallest bikes globally, this model is down to heart and is designed for short riders. The seat can go up to 29.9 inches in its lowest configuration, which is quite lower than most bikes designed for short riders. The manufacturer reshaped the saddle and gave the LRH their own suspensions designed for this task. This is one of the reasons the bike will always remain a favorite.
5. Kawasaki z125 Pro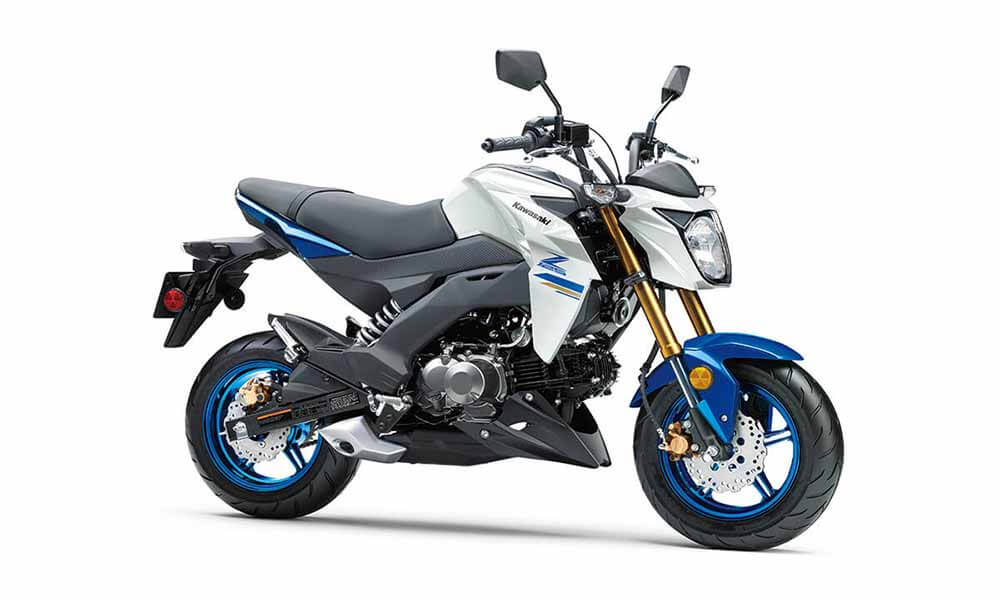 Kawasaki z125 Pro is one of the best models for short male and female riders. It has a seat height of 31.7 inches and a 125cc engine which is ideal for most roads. Though it's not ideal for freeways, you can take it for a trip on the street or around your town. Still, it remains a handy bike for short riders.
What is the best motorcycle for a short woman?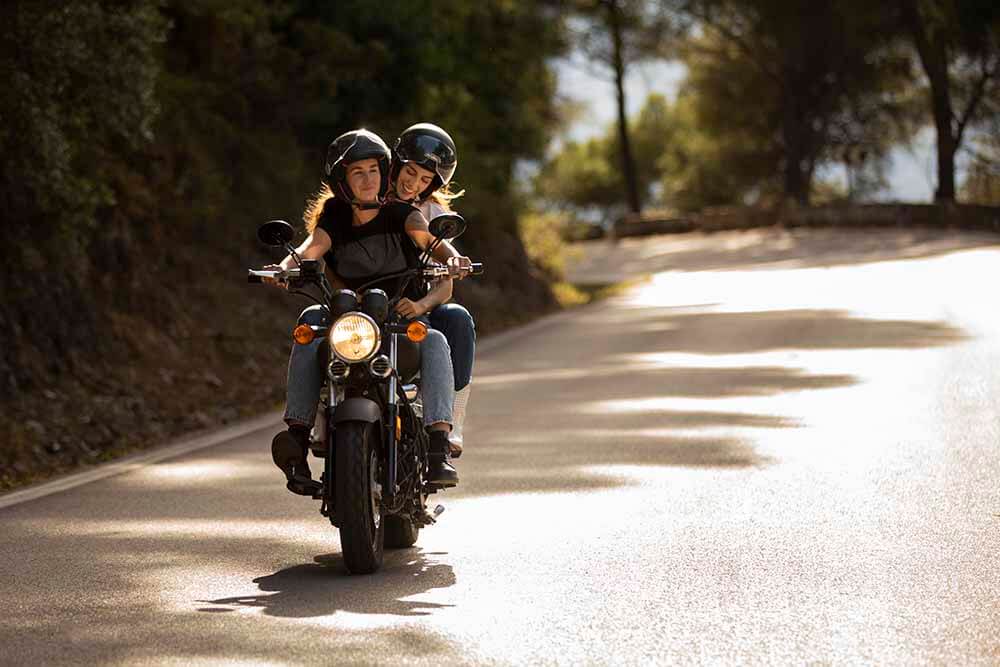 Just like men, women can ride any type of bike since there is no gender-specific bike. However, if you are a beginner and need a good bike, it can be hard to choose with the wide variations of the motorcycles in the market. There are no bikes designed specifically for women, but there are choices that are ideal based on their height, weight, and other specs.
I would recommend the Kawasaki Ninja 250/300 because it's a popular choice for biker chicks looking for the best sports-styled bike. It has very good looks, and its smaller engine is ideal for beginners. However, the 250cc and 500cc are harder to ride considering their 30.9-inch seat height.
What is a good small motorcycle?
The best small motorcycle is one with seats below 32 inches and weighs less than 500 pounds. Additionally, it should produce enough power with less effort. The best small motorcycles also have good ergonomics, and won't stretch you out. It also distributes your weight equally and allows you to easily access the pegs, and bars.
What is the best motorcycle or best bike for a short person?
The best bike for a small person is an adventure bike. Though they are popular for their big wheels, long-travel, and off-road suspension, they have "low-seat variants ideal for the shorter drivers. One of the top models is the BMW F750GS which has a 790 mm variant and 770m suspension. When you combine it with its light twin cylinder and sim saddle, it's manageable for most riders and offers superior performance.
Are cruisers good for short riders?
Yes, cruisers are ideal for short riders since they are designed for everyday riding. Unlike the crotch rockets, you don't need to perch atop them, and they don't need the long legs or arms like a chopper.
Additionally, the cruisers designed for the shorter riders have a vertically-designed riding position with your shoulders back, head up, and feet forward. In most cases, the seats are also mounted at the lower position of the bike to suit the shorter legs.
What motorcycle has the lowest seat height?
The motorcycle with the lowest seat height is the Harley Softail Slim. It's only 605 mm after the rider boards it. However, some cruisers are not ideal for short people because they need to stretch their legs when using the forward controls.
Bottom-line Small Motorcycles for Short Riders
If you are a short person looking for the best motorcycles, you will not miss one that suits your needs. Most manufacturers offer "low-seat" options as an accessory to enable you to adjust the bike's seat height to make lighting and handling the bike easier.
About the author:  Michael Parrotte was the Vice President of AGV Helmets America, and a consultant for KBC Helmets, Vemar Helmets, Suomy Helmets, Marushin Helmets, KYT Helmets, and Sparx Helmets. In addition, he is the founder and owner of AGV Sports Group.
M/HW