Are Naked Bikes Good for Touring? You might have heard of naked bikes if you know anything about motorcycles. However, many people do not know what they are though.  The term 'naked bike' refers to a standard street motorcycle's bodywork or faring cover and frame, usually, they have small front cowlings near the handlebars and instruments. Naked bikes are for use on paved roads and do not include off-road model bikes.
In this article, we are going to explain what naked bikes are and whether naked bikes are good for touring or not.
Continue reading to learn more about naked bikes, and whether they are good for touring or not, and what to do if you want to go touring with a naked bike.
What Are Naked Bikes? Are Naked Bikes Good for Touring?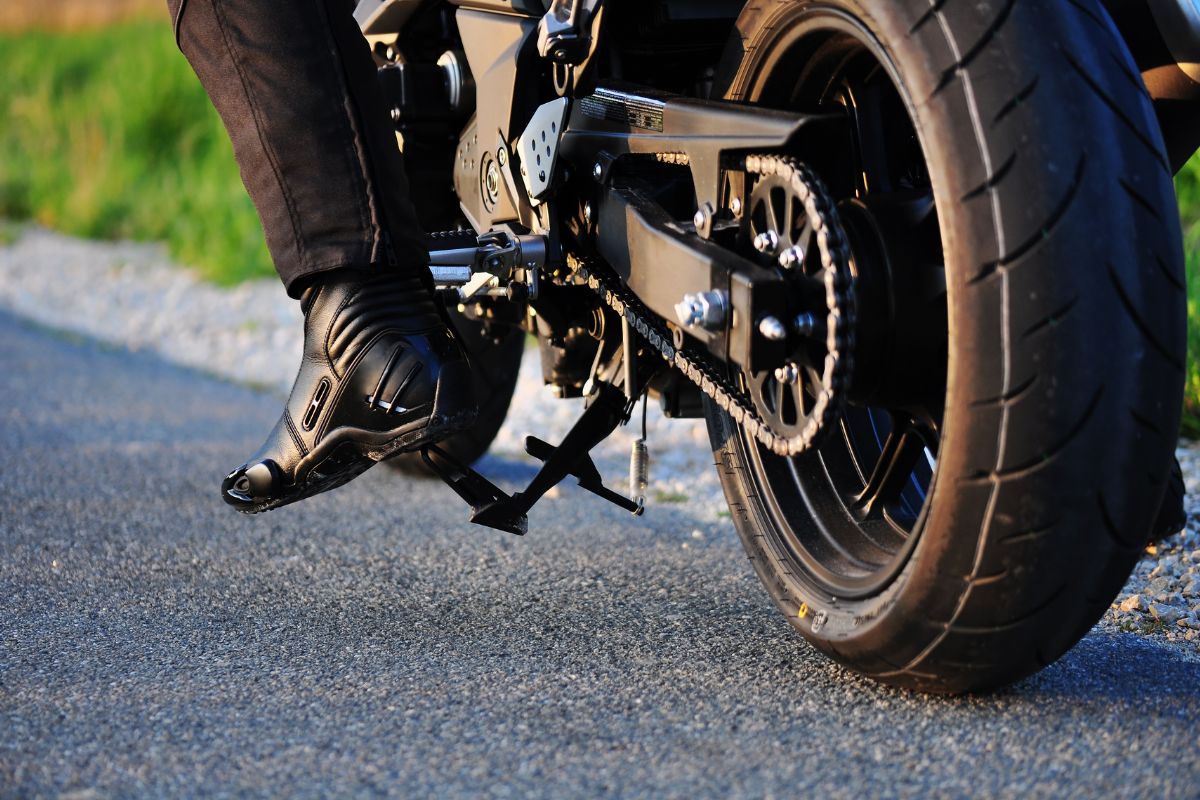 Naked bikes, which are sometimes called standard bikes, are called naked bikes because they have little to no fairings to cover the engine, frame, frontal handlebar, and instrument area. They also usually have no windscreen screen over the handlebars, or at most a small one.
One of the best things about naked bikes, though, is that they are quick, lightweight, and, most of all, comfortable due to their sitting position, which is usually upright and has a perfect seat height for people of all shapes and sizes.
Naked bikes are good bikes for beginners to start on for that reason. These bikes are comfortable enough that anyone can ride them, especially riders who prefer going on short errands rather than traveling far.
One of the best-naked bikes on the market is the Kawasaki Z 400 because it has a 400cc engine, is lightweight, and has great braking ability.  This bike and many other types of naked bikes are typically easy and comfortable enough to learn on.
Why Naked Bikes May Not be Good for Long-Distance Touring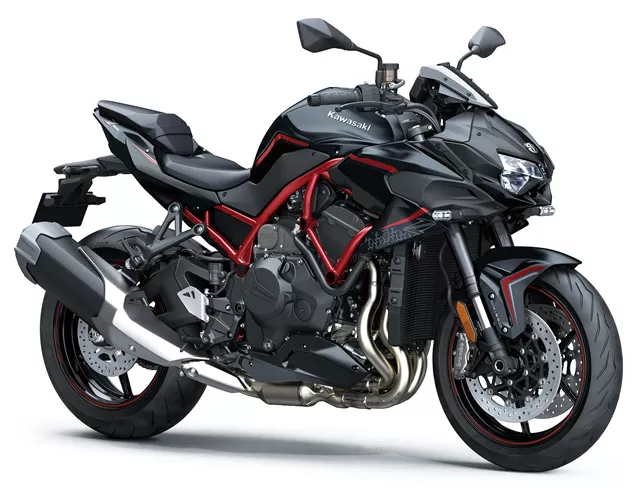 Naked bikes are not known to be good for touring. This type of bike is normally comfortable for shorter journeys and can be a bit of a hindrance for touring or long-distance travel for a couple of reasons.
Naked bikes are ideal for long-distance touring and are more suitable for shorter journeys. That is because these bikes are designed with minimal bodywork and small windscreens, so the rider is less protected from the elements. On a touring motorcycle with a full fairing and windscreen. The rider is much more protected and will be more comfortable on long rides, especially in inclement weather.
Naked bikes also do not offer much storage area as they are usually mainly made for shorter journeys, and manufacturers do not take storage into account. Having little storage can hold you back from touring with naked bikes.
This type of bike may not be comfortable for long rides either, which is why most experienced riders would not make naked bikes their priority when it comes to touring or traveling long distances.
What to Do If You Want to Go Touring with a Naked Bike?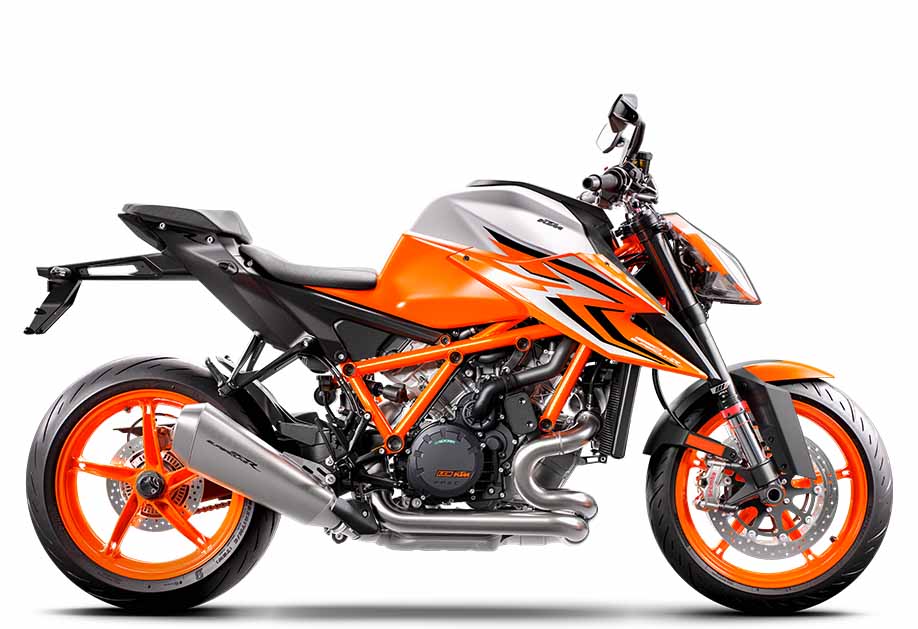 If you really must use your naked bike, you can make a few modifications to your bike to make it more suited for touring. So, let's look at these modifications in more detail:
Storage
The first thing you want to focus on is storage. If you are planning to travel long distances, odds are you are going to need to pack a bag or two. To make your naked bike roomier, you will need to adjust your storage.
To do this, we recommend using semi-hard bags. These types of bags are easy to use and lighter than fully hard bags but are still very functional. They can be mounted to your naked bike by bike-specific mounting hardware and can be easily removed when they are not being used.
Tank bags are also another great option to mount to your naked bike and can be mounted to any bike in general. They are often magnetic and have an easy design that will be extremely easy for you to mount on your naked bike. Are Naked Bikes Good for Touring? It depends a lot on your need for storage and if you carry a lot of things then a naked bike is not ideal for touring.
Protection
Your safety should be your number one priority, so setting up protection for your naked bike is key when you want to travel long distances. There are a couple of features that you can add to make your naked bike more protected and, in turn, keep you more protected.
Some of the things that you can add to protect your naked bike include a radiator guard, engine case covers for your unveiled engine, or frame sliders. All these extra features will keep you safe during your long journey.
You cannot forget your protective gear, either. Having a good helmet, gloves, and attire can be a momentous change as well. For a good helmet, we recommend the AGV K5 S MULTI ECE Dot by AGV.  AGVSPORT has a complete line of affordable protective gear as well that will help you on your touring journey.
Navigation
A navigation tool might be very handy for you if you are not quite sure where you are going on your touring trip. Technological advancements have made it easy for us to easily access maps on our smartphones. In addition, apps such as Google Maps have made it easy for us to track our every step.
Now, you need something to mount your phone on your naked bike. You can find universal cell phone holders anywhere online or in stores. You should look for ones that are heavy and sturdy enough to mount your smartphone. Having a battery on hand can also be useful.
Comfort
Usually, when you ride your naked bike, you are left exposed to different elements of nature, such as wind or dirt. To prevent the discomfort of these inevitable conditions, you can install windshields. In addition, having a windshield on your naked bike can stop the wind from distracting you while riding. 
There are other things that you can change for comfort, such as your seat. Many motorcycles nowadays allow you to modify or completely change your seat if you are uncomfortable with it. A professional will install the right type of seat for you. Many naked bikes come with adjustable seats, though.
Related Questions
What Type of Motorcycle Is Best for Touring?
Touring motorcycles are often riders' number-one choice for touring. Many other types of motorcycles work just as well, though. For example, sports, cruisers, and off-road bikes can work well. All you need to do is make sure that the motorcycle you choose for touring is safe and comfortable. 
Why Are Naked Bikes Naked?
Naked bikes are called naked bikes because they have almost no fairing or bodywork. Some bikes do not have any fairings at all to cover their engines and frame. They also usually have no screen or protection over the handlebars. This is done as a combination of creating a certain style or look, as well as keeping the retail price well below that of similar or in touring motorcycles. 
Can You Tuck in On a Naked Bike?
You can tuck in on a naked bike, but it is not as easy as it would be on a sport bike due to the height and position of the handlebars. For beginners, tucking in might be harder, but it also depends on the weight and shape of their bodies. Sport bikes and naked bikes do not have the same body position and aerodynamics. Sport bikes are suited for more aggressive sport riding while naked bikes are preferable for a more upright and comfortable ride. You can ride a naked bike aggressively, but you will be in a more upright position than on the A sport bike. It will be more of a Super Moto riding position.  
So, are naked bikes good for touring? In some cases, for some riders, yes, but in most instances, riders will prefer a motorcycle with a full fairing, bodywork, and a suitable windscreen to provide greater protection on long rides, especially when the weather is not favorable.
Are Naked Bikes Good for Adventure?
Naked bikes are like adventure touring bikes in several ways. A purely naked bike would not be ideal for adventure touring since it's made only for use on paved roads. It is a street bike and not for off-road use. In adventure touring bike has higher ground clearance tires and suspension that make it suitable for off-road use as well as for street years. But other than these key areas. The overall styling is not so different and both types of motorcycles have a similar appearance in that they don't have a lot of bodywork and plastic on them.
What Are the Pros of a Naked Bike?
In many ways, the naked bike is the most versatile of all street motorcycles and is the best of all worlds. They can have excellent acceleration and great handling like a sport bike but offer a level of comfort more like a cruiser. If you came across a dirt and gravel road on your ride. It's something you can handle whereas on a sport bike that could be quite difficult and even dangerous.
For riders who may have rest problems like carpal tunnel syndrome the upright riding position of the naked bike compared to a sport bike will be a huge improvement. Today's naked bikes have quite aggressive, sporty styling, unlike a cruiser so for motorcyclists who prefer sport bike styling to cruiser styling that is another plus.
Naked bikes are fun to ride because they have an impressive performance-to-weight ratio. Modern naked bikes are quick, fast, nimble, and can brake hard. Most of today's naked bikes have the same engine as a comparable sport bike from the same manufacturer so the performance is similar. BMW claims a top speed for their new M1000RR Naked Bike model of over 189 mph (304 km/h)
Naked Bikes are often lighter weight than similar models so, with their powerful modern engines and lightweight they can be one of the most exciting motorcycles to ride.
Today's modern naked bikes have all the latest technology like fuel injection, antilock braking (ABS), digital instrumentation displays, traction control, cruise control, and throttle by wire.
Naked bikes are great all-around motorcycles. They are comfortable to ride, practical, and fun. The reason they are so comfortable is that their riding position is upright like that of the standard Street motorcycle. I naked bike would make a good commuter bike and to be ridden every day quite comfortably, unlike most sport bikes.
Many naked bikes are narrower than a sport bike of comparable size because most naked bikes are twins and not three or four cylinders. But even when a naked bike is a multi-cylinder. It is still often a little narrower to comparable sports bikes due to the lack of bodywork around the engine, this can be helpful when riding in tight traffic or even when parking in your garage.
Naked bikes can also be the least expensive option for a new road motorcycle. Most other types of street bikes like sport bikes, adventure touring bikes, or even cruisers can be significantly more expensive than a naked bike. Naked bikes offer incredible value for the for money.
Some examples are as follows:
Honda CB300F $4,390.00
Yamaha MT-03 $4,799.00
KTM 390 Duke $5,700.00
Kawasaki Z650RS $8,999.00
Suzuki SV 650 $7,749.00
Yamaha FZ-07 $7,899.00
Information for this article was partially sourced and researched from the following authoritative Government, educational, corporate, and nonprofit organizations:
https://www.kawasaki.com/en-us/
https://powersports.honda.com/
MICHAEL'S SUMMARY AND CONCLUSION
I have owned so many motorcycles that I don't even know the total number. I have known standard models, Café racers, road race machines, sport bikes, motocross, in enduro, adventure touring, and naked bikes. It is difficult to pick a favorite, especially when some are very specialized like road race bikes. But I would have to say overall that three of the greatest bikes I ever owned were all that would fall into the category of naked bikes.
The first was the original Yamaha RZ350, which was released. People didn't think of it as a naked bike, but it is. Many years later I bought a Kawasaki Z 400, but it did not have the excitement of Yamaha's RZ350 and its two-stroke powerplant. As much fun as the RZ 350 was the Yamaha FZ-07. This turned out to be one of my most favorite street bikes of all time, with its lightweight, nimble handling, powerful brakes, and great acceleration. It was a blast!
Another naked bike that I currently own is a Kawasaki Z250SL that I have in Thailand. While this 250 does not have the screaming performance of the much larger Yamaha 700, it is a perfect motorcycle for the typical crowded Thai cities, and towns as well as the twisty mountain roads.
It is a single cylinder for stroke water cooled engine like there KLX 250 off-road bikes, so it makes for quite a narrow street bike, especially with no bodywork. It's perfect for traffic and not much wider than the sea of motorbikes and scooters that swarm around all Thai cities. It also is very fuel-efficient, yet surprisingly peppy acceleration, and has a top speed of about 100 mph.
FM/NI