Best small touring motorcycles are available in many different styles and sizes. The manufacturers have designed many different models to suit the needs of a wide range of different riders. The lighter, small touring vehicles will make your adventure more accessible and fun.
Also, note that bigger is not equivalent to better since a smaller motorcycle mate that your needs much more than a larger one. Don't be influenced by the bigger is better mentality. You should select the touring motorcycle that is best for your touring needs based on your size, writing skills, writing style, and other personal preferences.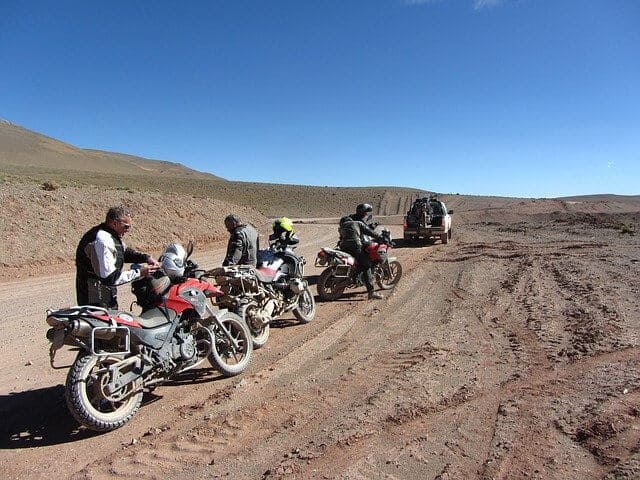 I recently watched a series of YouTube videos made by a guy from the UK who rode from Malaysia to London and then a few years later from Alaska to Argentina both trips on a Honda CT 90 Cub!
Sometimes maybe even often smaller motorcycles will make your road trip much more fun and exciting, probably safer too.
The smaller adventure touring motorcycles will help you explore areas you would not have access to a larger bike. Many of the most interesting places I have ever written like the alleyways of DaLat lot Vietnam I have seen only because I had a smaller motorcycle that can go virtually anywhere.
The best small touring motorcycles are built with comfort, safety, agility, as well,'s high-performance in mind.
What is the best small touring motorcycle?
If you are a short rider, then seat height is going to be the most important factor followed by weight. But regardless of your size, you may wish to have a smaller more agile, and versatile bike. motorcycle.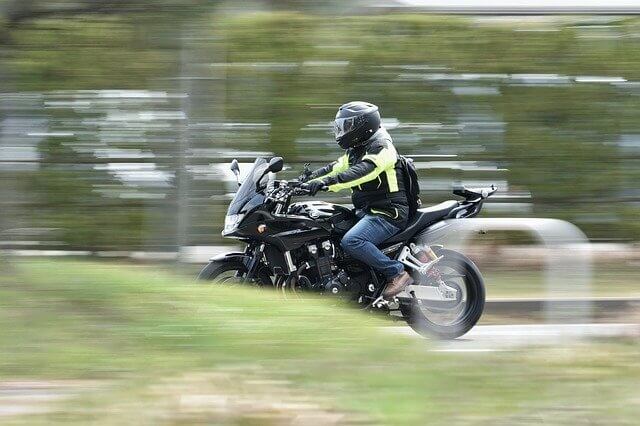 While smaller motorcycles are ideal for beginners, because they are easy to light and reach the controls many skilled and experienced riders prefer them for a variety of reasons. A small motorcycle in the hands of a skilled rider will run circles around a much larger motorcycle with a rider with normal skills.
The small bike market is also growing, and when choosing a small bike, I would recommend that you would edify your needs first. There are many considerations for selecting the correct model for you.
For example, you need to consider all of these weights, horsepower, braking ability, fuel economy, reliability, comfort, this self-maintenance, parts availability, cost, insurance, and much more. Make a chart and layout characteristics that are important to you and start filling in the models!
What is a good all-around 300 cc adventure touring bike?
The Kawasaki Versys-X 300 is one of the best small adventure bikes, and it contains the ergonomics and looks of the bigger Versys machines. It can comfortably cruise on any highway at reasonable speeds.
It is also easy to ride, maneuver and can carry a lot of luggage without lagging in performance. Additionally, it is packed with many accessories and is ideal for both beginner and experienced riders.
I have ridden one at and it surpassed my expectations. Besides, it is stable and responsible, carving through corners with a decent suspension and a good pull. Despite the high performance and good specs, it does not cost a fortune, and you will spend between $5499 to $6000 for this model.
What is the best small adventure touring motorcycle?
In my opinion, the best small adventure touring motorcycle is the BMW G 310 GS. It's best for adventure and off-road motorcycling; this bike is light, maneuverable, affordable, and inexpensive. It is suitable for your riding needs.
The BMW G 310 GS starts at $5,795 and has an upright and commanding riding position. It is also aggressive and has a 313-cc single-engine cylinder with four valves and dual overhead, which produces high power. Though it might not mean much to beginner riders, these specs are all you need to have a great adventure touring ride.
Additionally, it has gold-anodized forks and a windscreen that will deflect the wind and bugs away. Also, there are optional seat sizes to suit your needs.
What is the best motorcycle tour company?
With the advent of bike manufacturers and newer models of touring bikes, you will find many motorbikes that will do commuting duty and handle your trips as you go back and forth from the city to your home.
Most motorcycle tour companies offer bike rentals to enable you to explore the areas you love. You can choose the single tour to the group rides that will allow you to challenge yourself and enjoy trips with your buddies.
From our research, the best motorcycle tour company is AdMo Tours. This company is based in Wrightwood, California, and has conducted more tours in over 50 countries since 2001. They have multiple bikes in Southern California and have the best bikes for remote locations.
What are the top adventure bikes?
Our top adventure bike is the 2021 BMW R 1250 GS Adventure. It comes with 136 horsepower and a 1,254 CC, 4-stroke engine. It allows you to use six different speeds and is more fast and agile like you'll never expect.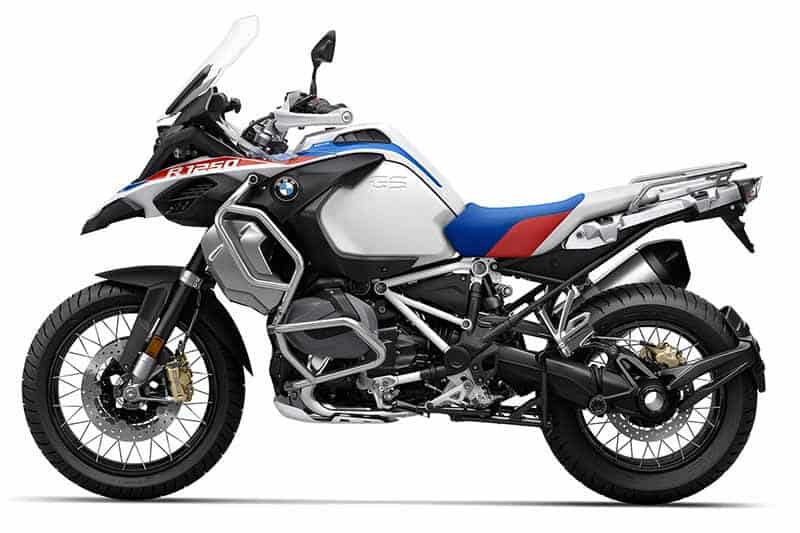 It was released way back in 2018 and offers an enjoyable riding experience compared to its R1200 predecessor. It's also one of the best ever-released touring motorcycles and will remain a high seller for many years.
This BMW model offers a relaxed seating position, smooth handling, heated seating, and perfect grips, making it the ultimate traveling companion. Additionally, it also features the BMW
Automatic stability control and an open-air audio system, making it more exciting. However, be prepared to spend good money to get this machine in your garage.
Alternatively, you can buy the Honda Africa Twin. This bike is one of the best dual motorcycles, and if you are on a budget but need an all-around vehicle, it's your top choice. From its name, it's ideal for hard terrains since this bike never falters.
The latest model has customizable riding models, and you only need to ride the touch model and enjoy an exciting experience. With this bike, you can control the traction, braking power, and rear-wheel locking, which is ideal for many bikers and especially those who want to know the capabilities of their motorcycle.
What are the best guide motorcycle tours?
I would always recommend the Adventure Motorcycle (AdMo) tours based in Southern California and offer different tours to suit your needs. You can enjoy their daily adventures and their 11-day adventures, where you will explore with other riders. You only need to show up, and the rest is enjoyable memories.
About the author:  Michael Parrotte was the Vice President of AGV Helmets America, and a consultant for KBC Helmets, Vemar Helmets, Suomy Helmets, Marushin Helmets, KYT Helmets, Sparx Helmets. In addition, he is the founder and owner of AGV Sports Group.