When I bought my first motorcycle many years ago, I didn't realize the role that engine size would play in highway riding.
I wanted a bike that could cover a long distance on the highway and get great fuel economy. I ended up with a 250cc Kawasaki naked bike.
So, can you take a 250cc motorcycle on the highway?
Absolutely! But this depends on the motorcycle model. My 250 cc Kawasaki bike can attain a speed of up to 120 km/h (75 mph) in about 8 seconds.
Some 250cc motorcycle bikes have less stability and this makes riders vulnerable to wind turbulence from heavy vehicles. The rule of thumb is to avoid freeway when you have a 250cc that is not stable at speed over 100 km/h (60 mph).
How Large and Engine Does your Bike Need for Highway Riding?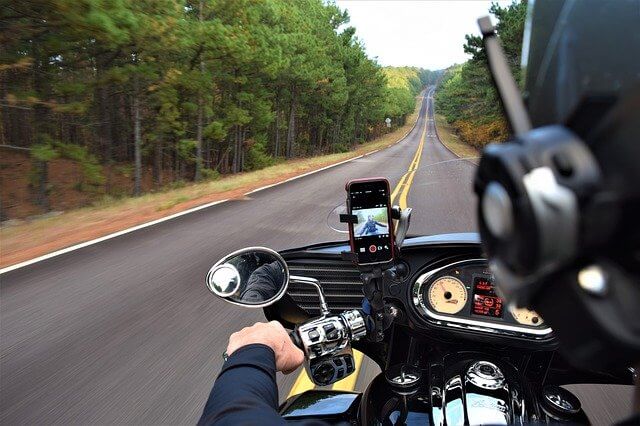 Most highway traffic in the United States moves at a speed of about 70-80 miles per hour. (120-130 km/h) But these metrics can be unpredictable at times.
Motorcyclists need to have motorcycles that can match the highway speed of other vehicles. Otherwise, they might find themselves in danger or creating danger for other motorists while riding on the highway.
So, how many cc motorcycles do you need for highway riding? About 150 CC could be OK in most countries, it all depends on the maximum speed limit in the country in which you are riding.
Motorcycles with larger engines 250 CC and higher enable the rider to accelerate faster and get out of trouble while riding on the highway. Some 250cc motorcycles can be quite quick.
What Speed Can A 250cc Motorcycle Go?
Many riders looking to buy their first bikes are anxious to know how fast does a 250cc motorcycle goes, what is their top speed? Well, it can be challenging to give an exact figure due to various reasons.
The fastest 250 cc street bikes go about 170 km/h (105 mph)
Most motorcycle brands have their top speeds affected not only by horsepower but by the load, road, and climate conditions.
How Much Weight Can A 250cc Motorcycle Handle?
So, how much weight can a 250cc motorcycle handle? Usually about up to 375 pounds inclusive of the rider, load, and motorcycle. Keep in mind that every 250cc model has different weight limits.
If the motorcyclist exceeds the required weight limit, the chance of finding himself in trouble on the road could be quite high. Always try to maintain the weight limit of your 250cc motorbike.
Is 250cc Motorcycle Worth It?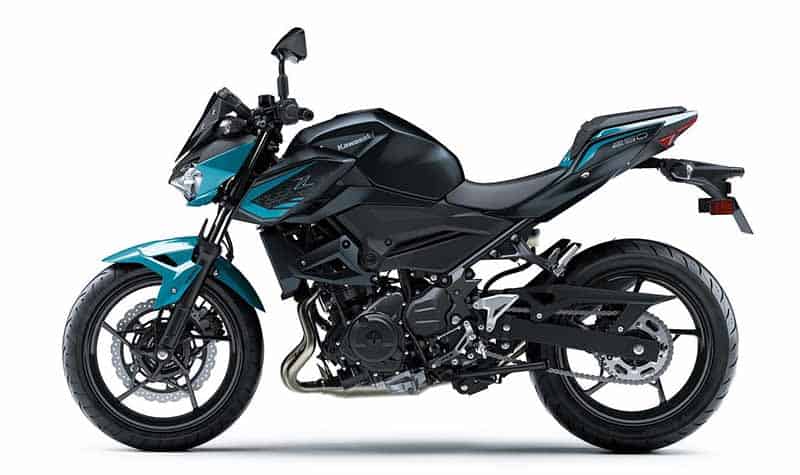 A 250cc motorbike is big enough to accommodate the rider and a good amount of luggage. The motorcycle can cruise easily, acceleration not speed is more affected by weight.
Is A 250cc Motorcycle Good for Beginners?
Finding the right starter bike is a crucial factor for those learning to ride. It is the best way to have a better riding experience on the road.
So, is a 250cc motorcycle good for beginners? Yes. The motorbike is lightweight making it easier to control and handle for safe rides.
The smaller engine capacity provides a sound balance of power, fuel economy, and performance.
Is 250cc Enough Power?
Experienced motorcyclists sometimes motorcycle with more torque and power. But more and more veteran riders are discovering that 250 CC bikes can be more fun and exciting than bikes four times their size.
These motorbikes can cruise over challenging terrains and road conditions. So, is 250cc enough power? Unless the rider is quite heavy most modern 250cc bikes produce a respectable amount of power.
What Are the Top Reasons to Start Riding on A 250cc Motorcycle?
Below are the main reasons to start riding on a 250cc motorcycle as a beginner:
Lane splitting is easy on 250 CC motorcycles are
The insurance cost is much less for  250cc motorcycles are

250cc motorcycles tend to hold the resale value.

250cc motorcycles are relatively affordable.

250cc motorcycles have great fuel economy better gas mileage.

250cc motorcycles are easier to control and handle while on the road.
What Is the Best 250cc Motorcycle?
The 250 CC motorcycles are relatively small and ideal for beginners. The low engine capacity gives beginners more control over the motorbike.
There are several 250cc motorcycle brands in the market. Choosing the best 250cc motorcycle can be both an exciting and daunting experience for beginners.
We recommend the Kawasaki Ninja 250 or Kawasaki Z250SL since it has an appealing appearance, low seat height, unbeatable acceleration, with great fuel efficiency.
About the author:  Michael Parrotte was the Vice President of AGV Helmets America, and a consultant for KBC Helmets, Vemar Helmets, Suomy Helmets, Marushin Helmets, KYT Helmets, and Sparx Helmets. In addition, he is the founder and owner of AGV Sports Group.