To answer the question what the best motorcycle for rain is. We first must ask best for what, for example best for traction, best for braking, or best for protection against the weather? There are many factors' riders may consider. I prefer small to midsize motorcycles for riding in the rain due to their light weight and their horsepower.  In this article we will focus on the best bikes that won't slide as much, which ones have good overall traction in the rain. However, some of these motorcycles were quite heavy and powerful, so for other reasons they might not be ideal for riding in the rain. It all depends on the rider's experience and personal preference.
Motorcycles require enough skill to ride in normal conditions, so imagine riding one in the rain. Many different factors make motorcycles hard to ride in the rain. There are also certain motorcycles that are better to ride in the rain than others.
What is the best motorcycle for rain? Some of the best motorcycles for rain include the Triumph Tiger 800, the Honda Blackbird, and the Suzuki GSXR 1000. There are several reasons why these motorcycles are best for rain. Choosing the right motorcycle for rain can make your experience much safer and enjoyable.
If you want to learn about the safest motorcycles for rain, keep reading below. 
What Is the Best Motorcycle for Rain?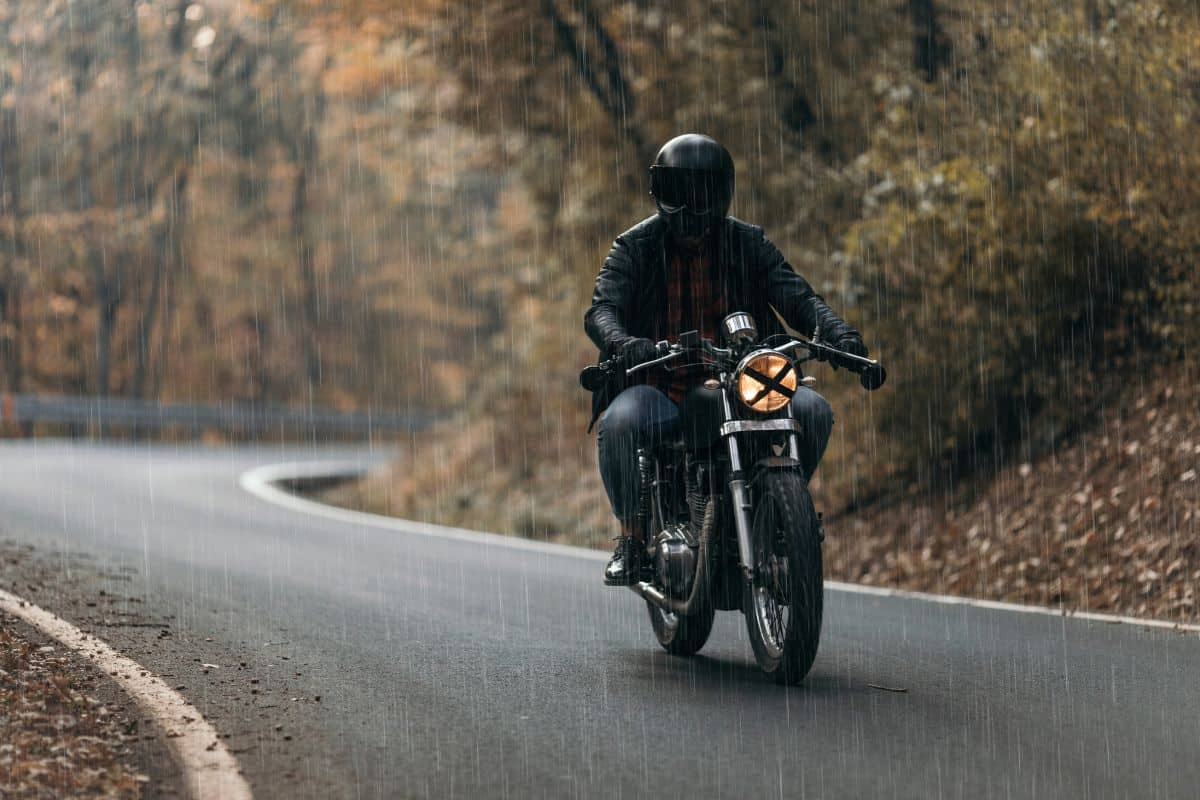 We will mention some of the best motorcycles out there for rain. Of course, some are better than others, but it all comes down to your personal preference and what makes you feel most comfortable. 
1. Triumph Tiger 800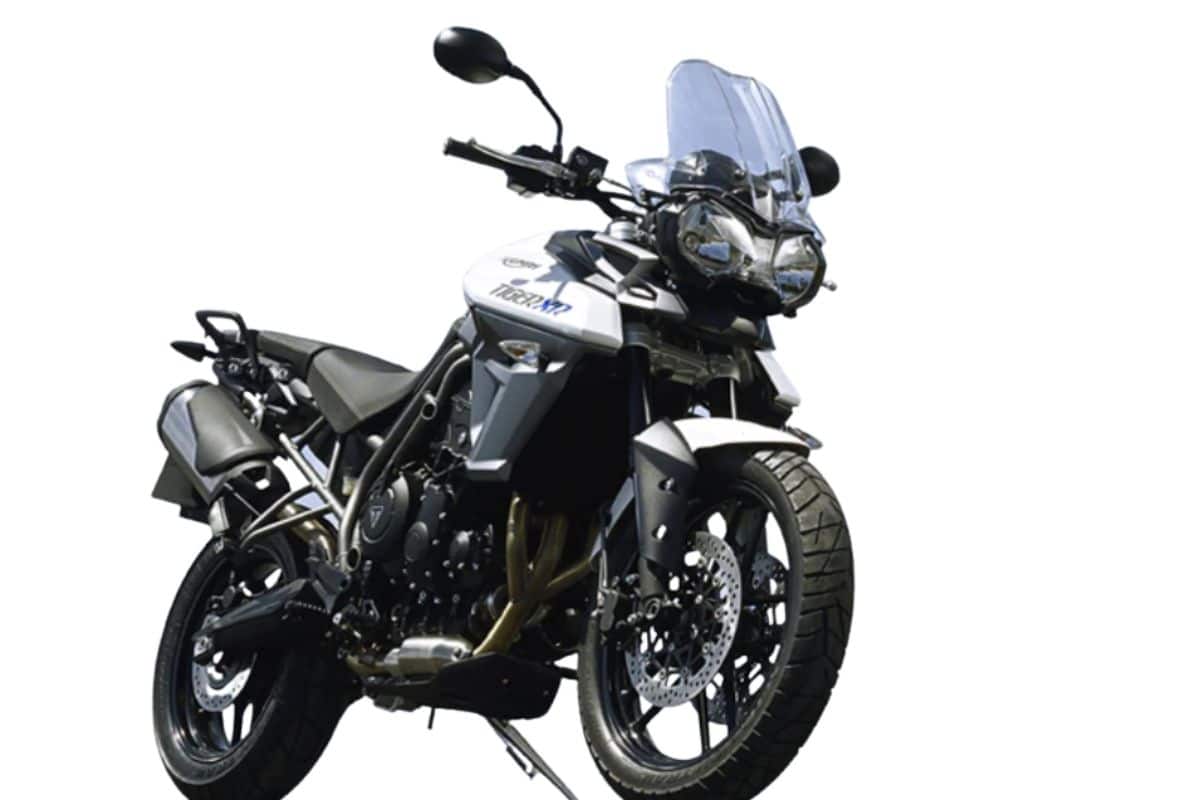 The first motorcycle on our list for best motorcycle for rain is the Triumph Tiger 800. It's a great motorcycle that is good for any weather, particularly rain.
This motorcycle is not so lightweight, which is one of the reasons why it has good traction in wet weather rain conditions. 
It has a slick gearbox, a light clutch, and a great throttle response. Other features include seat height adjusters, adjustable headlamps for pillion use, and decent under-seat storage.
This gives the rider confidence in using this motorcycle no matter the weather, including rain because of its overall design and stability.
Triumph has purposely made this motorcycle endure rain and winter weather. It is also affordable. Considering all the added features that this motorcycle has. Experienced motorcyclists swear by this bike for rain.
2. Honda Blackbird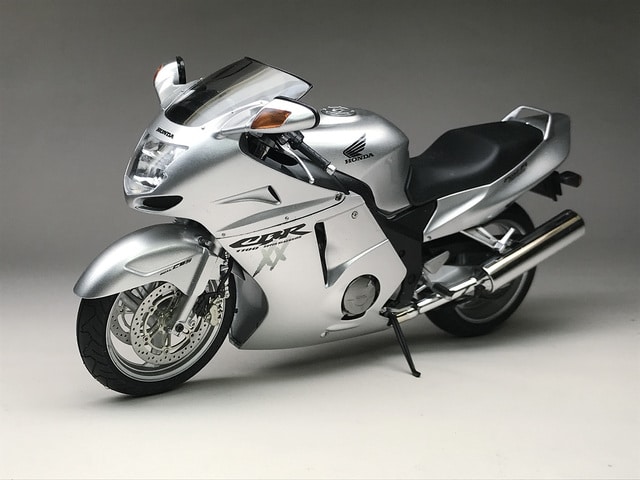 This highly versatile motorcycle has been praised numerous times among experienced and casual riders. This heavy-weight motorcycle weighs 223 kg and has a top speed of 180 mph, 1137cc, and a liquid-cooled 4-stroke engine.
The Honda Blackbird is great for motorcyclists who like to ride all year long, as it is comfortable and sporty at the same time. Moreover, this motorcycle is amazing for long rides in rainy weather and will not disappoint you.  For long-distance rides, this Honda may certainly be the best motorcycle for rain.
3. Suzuki GSXR 1000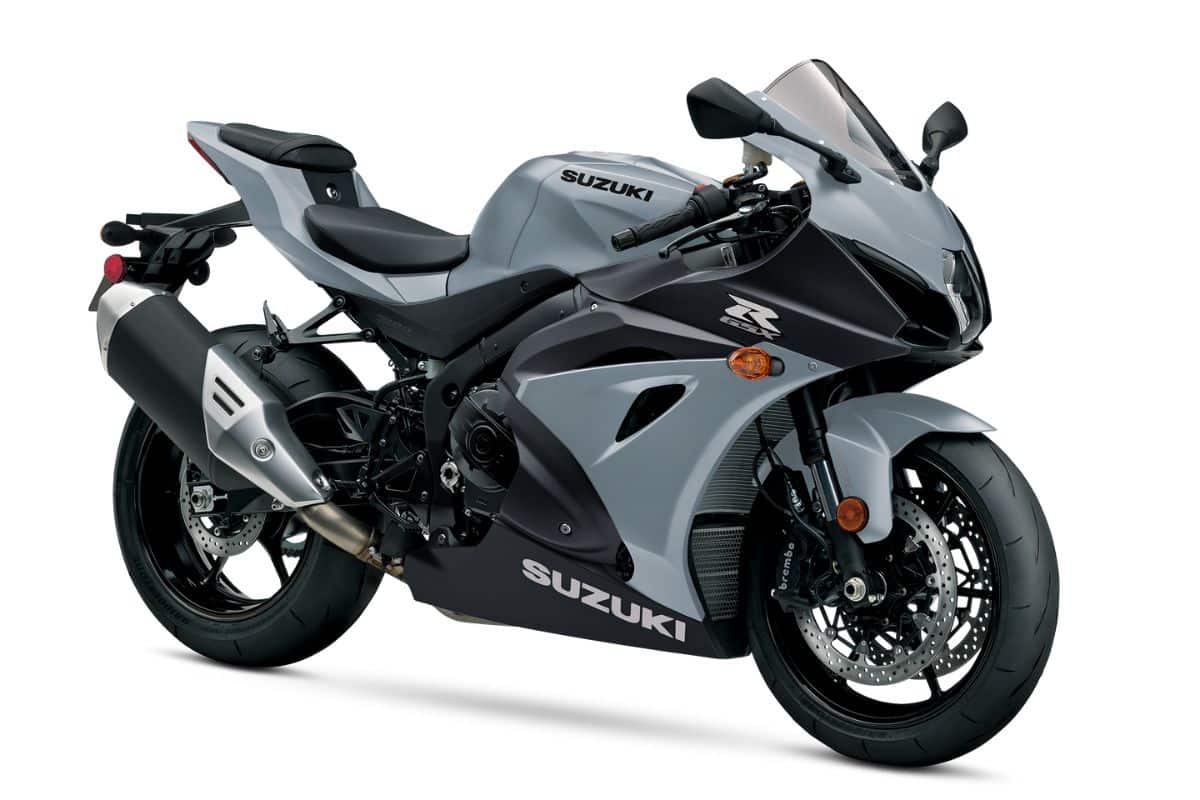 Our third suggestion is the strong and sturdy Suzuki GSXR 1000. This updated version of the Suzuki GSXR1000 is perfect for rainy weather because of two main features; its weight, and its handling.
The Suzuki GSXR has a wet weight of about 200 kg and is fitted with a 999cc 4-stroke cylinder. It has a liquid-cooled engine and can go 178 mph. It also has an adjustable seat that can go higher than 810 mm with a ground clearance of 120 mm.
This motorcycle has been a fan favorite for decades thanks to its excellent handling and braking ability. This is a great bike to consider if you are looking for a sport bike that will have good handling in rainy weather conditions. This Suzuki is certainly in the running for best motorcycle for rain.
What Makes a Motorcycle Good for Rain?
There are a few factors that can affect how good your motorcycle is going to be for rain. Some of these factors include the tires, the weight, the brakes, and the overall condition and maintenance of the motorcycle so there are no leaks of oil or brake fluid. 
We will talk about these factors in detail below. 
Tires
Tires are the most crucial factor to make a motorcycle good for rain use. Good tires can make riding in the rain almost as safe as riding during dry weather. Your tires must have tread to be capable of draining excess water from the rain. Check your tires for even wear and make sure the pressure is right for your motorcycle. An over or under-inflated tire will behave completely differently in water than it does on dry ground. Do not ever skimp on tires, good tires are not cheap and can be the difference between life and death. They are certainly the difference between riding upright and falling down.
Making sure you have the right tire type containing tread makes a motorcycle great for rain. Your tires need to be sturdy and strong enough to handle harsh weather conditions.
Weight
For the past traction in the rain, you will want to go for a heavier type of motorcycle. Some riders speculate that heavier motorcycles perform better in the rain because they keep you more firmly on the ground compared to other motorcycles. Lightweight bikes shouldn't be a problem for experienced riders, though. Again, tires are the most critical factor and a lightweight motorcycle with excellent rain tires will do well in the rain.
Brakes
Most newer motorcycles have ABS (anti-lock brake system) units, and if yours does, you need to make sure that it is always checked and works in order. Your brake pads should also have a lot of brake material to help with stopping in extremely wet weather. Making sure your brakes work well will ensure your safety. Check your brake fluid level too and at the same time look for any leaks.
Having your brakes in order is probably one of the most important things that make a motorcycle good for rain. A motorcycle with good, reliable brakes is key if you want to ride in wet weather. You want to make sure that your brakes have a smooth braking action and are not grabby or jerky and cause the front wheel to lock in wet weather conditions.
Oil and fluid leaks
In dry weather, oil leakage may not be important. However, in rainy weather, even a little oil can pose a great danger to motorcyclists. Mixing oil with water can get very slippery, and even the best rain tires will lose traction and could cause an accident in the rain and wet weather conditions.
Good motorcycles that are well-suited for rain have their oil, and brake fluid checked regularly. It is important to check for oil leakage in any type of weather, but for rain, you might want to be extra careful.
Safety Tips for Riding a Motorcycle in the Rain
There are a few safety tips we advise you to follow to get the most out of your motorcycling experience while riding in the rain. These handy tips will keep you safe and make you a lot more comfortable and at ease. 
Pick the Right Gear
Choosing the right gear is key when it comes to motorcycling in the rain. When riding in the rain, you will want waterproof gear such as a waterproof jacket, boots, gloves, and more. You first want to make sure that you are warm and not getting soaked by the wet weather.
For a good waterproof jacket, we recommend the CLX jacket from AGV Sport. They also have a variety of gloves you might want to check out on their website that is perfect for rainy day journeys, such as the Laguna glove.
You will also need a hefty helmet, which is probably one of the most important pieces of gear you will need for any type of weather. For rainy days, the K6 AGV Sport Dot Multi MPLK helmet is a great choice, with a really handy visor that allows you to see the road perfectly during wet weather.
Be Smooth, Be Smart
As offered above, many motorcycles on the market include rain modes that cut the power, smooth out your throttle mapping, and adjust your ABS and traction. To be safer while riding in the rain, you should always look out for these adjustments and keep them as smooth as possible. 
Watch Out for Intersections
Intersections are dangerous enough as it is in dry weather. In rainy weather, they can be even worse. They can be more slippery and trickier to cross. We advise you to approach an intersection slowly to prevent sudden braking. You should also limit your lean and stay smooth near the intersection. 
Stick to Dry Lines
Finding dry lines on the road can make such a huge difference. Stick to dry areas of the ground as much as you can, such as dry, drivable pavements, as they offer great traction and will allow you to move and maintain balance. Riding your bike in the driest area of the ground can be a game changer. 
Related Questions
Do Motorcycles Get Ruined in the Rain?
Rain can sometimes cause damage to motorcycles, such as rust and corrosion. These types of damage are usually hard to fix. However, you can prevent them from happening by keeping your motorcycle stored in a dry, closed area when you are not riding it.
Is It Okay to Ride a Motorcycle in the Rain?
It is okay to ride your motorcycle in the rain if you adhere to street laws and are careful. Motorcycles are usually dangerous in any type of weather, but during the rain, you will have to be extra careful.
Bonus Tips on How to Winterize Your Motorcycle
Winterizing your motorcycle is an essential process to go through if you ride your bike all year long. Some modifications work better for winter and wet weather than they do for dry weather. Your safety should be your number one priority when it comes to riding motorcycles.
You will need a few things to winterize your bike, including oil and an oil filter, a lubricant, antifreeze, cleaning products, fuel stabilizer, transmission, brake, motorcycle wax, clutch fluids, WD-40, and tire pressure gauge. 
Here are 9 steps to winterize your motorcycle:
Change the oil and filter

Apply lube to all moving parts of the bike

Add your fuel treatment

Check fluid levels

Clean the motorcycle

Prepare your exhaust pipes

Check the battery

Stabilize your tires

Choose the right storage place for your bike
Following these steps will help you winterize your bike successfully. It is important to ensure that your bike is prepped and taken care of well before starting your motorcycling journey in slippery, cold weather.
Information for this article was partially sourced and researched from the following authoritative Government, educational, corporate, and nonprofit organizations:
https://www.erieinsurance.com/blog/motorcycle-safety-tips-bad-weather
https://one.nhtsa.gov/people/injury/pedbimot/motorcycle/motosafety.html
https://ops.fhwa.dot.gov/weather/q1_roadimpact.htm
About the author:
Michael Parrotte started his career in the motorcycle industry by importing AGV Helmets into the North American market. He was then appointed the Vice President of AGV Helmets America, total he worked with AGV Helmets for 25 years. In addition, he functioned as a consultant for KBC Helmets, Vemar Helmets, Suomy Helmets, Marushin Helmets, KYT Helmets, and Sparx Helmets.
In 1985, He is the Founder AGV Sports Group in cooperation with AGV Helmets
Click here for LinkedIn Profile: https://www.linkedin.com/in/parrotte/
Click here for complete AGV Helmet & AGVSPORT History https://agvsport.com/michael-parrotte
Click here for all AGV Sports Group Social Media information http://agvsport.info/
MS/NI