Naturally, you would want to stock on the best motorcycle zip ties around, and ideally, they should be strong and reasonably long and should be able to withstand different weather conditions.
If there is one little accessory that bikers would be wise to always have on hand, it's zip ties. Despite being lightweight, this piece of plastic is sufficiently strong and can help you in a multitude of ways.
For instance, you can use it to measure the sag, straighten the wheel of the bike, like a bolt replacement, as a makeshift lock, and for sticking things like cameras and lights onto your bike. Those are only some of the uses and as any experienced biker would know, zip ties are as versatile as they get and serve a ton of purposes.
Here are the best motorcycle zip ties that are worth considering:
HARBOR FREIGHT STOREHOUSE 11 Inch Black Cable Ties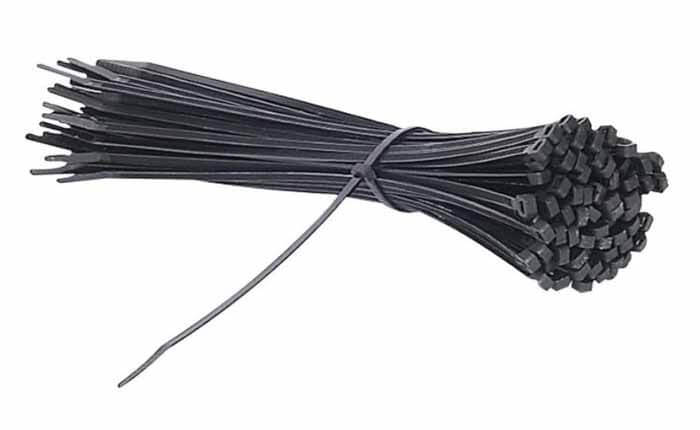 These are made of durable nylon material and certified to current fire standards. On the company's own website, they have received an average rating of 4.8 out of 5, which, needless to say, is quite impressive. They have been praised for their strength, length, and affordability. They cost $2.99.
Flurhrt Cable Zip Ties Heavy Duty 26 Inch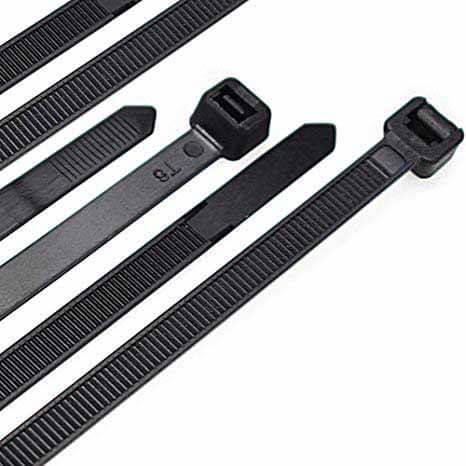 They are strong and flexible and are also made of nylon. They are black in color and are fit to use in sunny places, can endure temperatures ranging from 5oF to 140oF, and have a flammability rating of 94V.2.
The company goes as far as to say that if you fasten them properly, the ties could last a lifetime, which is quite a statement. These will set you back $24.83. On Amazon, they got 4.8 out of 5, and have been commended for the ease of use, value for money, and durability.
Strong Ties Brand Premium Black Nylon Cable Ties, 10 Inches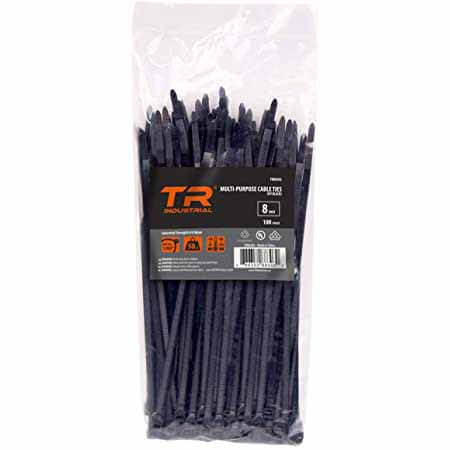 These are heavy-duty zip ties and can easily withstand 50 pounds of tension and last for months. These straps can tolerate temperatures from -35C to 85C and for just $9.99, you get a 100 piece bag of  10 inch long ties.
Rated 4.7 out of 5 on Amazon, they have been commended by customers for their beefiness and impressive locking system.
Lenitech 6 Inches Multi-Purpose Cable Ties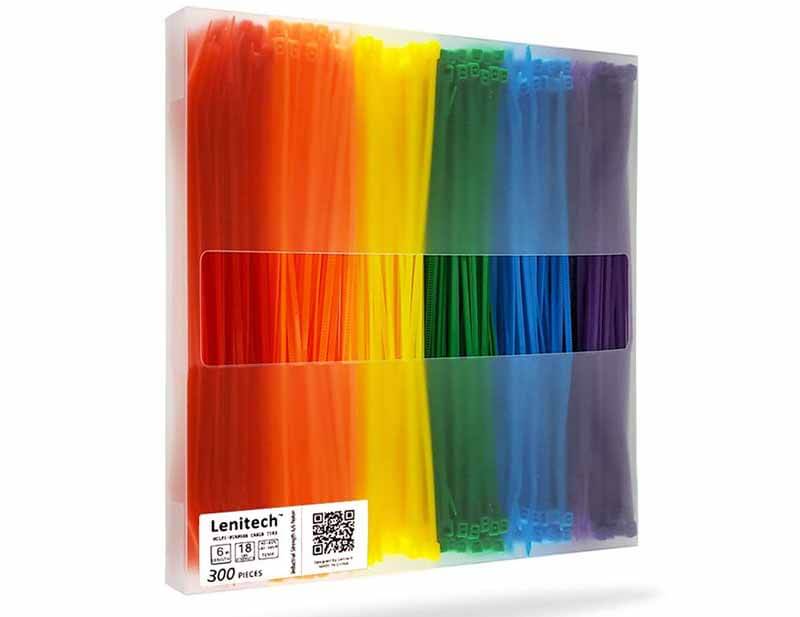 These fasteners come in different fun colors like red, yellow, blue, and green and are convenient to use and store. In case their pretty exterior makes you doubt their durability, rest assured that they are pretty strong and have received an average rating of 4.6.
Thomas & Betts TY528MX Ty-Rap 14-Inch Ultraviolet Resistant Nylon 6.6 Cable Tie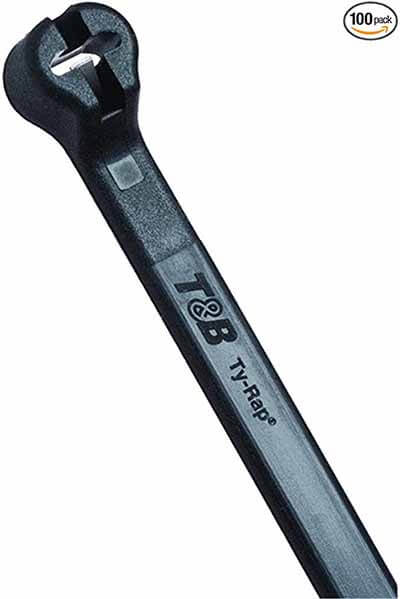 These straps feature ultraviolet-resistant black nylon and a stainless steel locking device. They are particularly good for use in hotter climates.
It is recommended that you keep different sizes of zip ties on hand as different jobs require different lengths. Also, make sure that you are buying a genuine product and not a counterfeit one.
Some tips for you when travel and adventure by motorcycles
About the author:  Michael Parrotte was the Vice President of AGV Helmets America, and a consultant for KBC Helmets, Vemar Helmets, Suomy Helmets, Marushin Helmets, KYT Helmets, Sparx Helmets. In addition, he is the founder and owner of AGV Sports Group.
FM/ZK