From a Motorized Bicycle To Liter Super Bikes: The Evolution Motorcycles That Made Today's Sports Motorcycles Possible
Did you know that the first powered motorcycle used a leather belt as a means of power transmission to the rear wheel where we use chains nowadays? How about its jaw-dropping 10 mph and that it didn't come with any brakes whatsoever! Today even small motorbikes can zip around at well over 60 mph (100 km/h)
With the emphasis on acceleration, top speed, and cornering, motorsports – the fastest type of road-legal motorcycles – quickly grew in popularity, forming a new marketplace for sportbikes.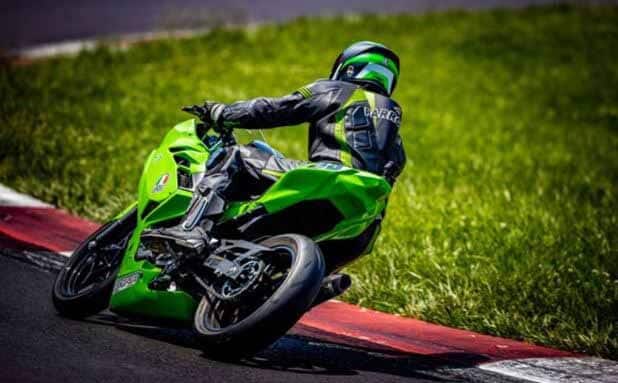 Today, riders appreciate the feeling of freedom whether on a wide-open road or in a twisty canyon, the scent of early-morning bike exhaust, and experimenting with the modifications and equipment that allow them to go faster and faster.
To better understand what exactly a sportbike is, here is a quick recap of its history. In this article, we revisit the journey of motoring on two wheels from the invention in the 19th century to now.
But wait!
What Is a Sportbike?
If you missed Motorcycles 101, there is only one thing that matters and that is more power baby! A sportbike, or sports bike, is a road/street motorcycle designed to go faster and optimized for safer riding at higher speeds on and off racing tracks.
It has enhanced acceleration, controls, braking, and cornering ability typically on paved surfaces while weighing less than most other types of motorcycle of a similar displacement.
Sport motorcycles are not the most economical and comfortable to ride for long journeys or daily commute but will certainly get you there quicker.
Manufacturers mainly achieve this by using full aerodynamic fairing and bodywork and minimizing weight while maximizing power – ideally around 1 bhp per 1kg of weight. The most expensive sport motorcycles are usually that mimic the style of models of the MotoGP-race and World Superbikes to drive sales.
History of Sportbikes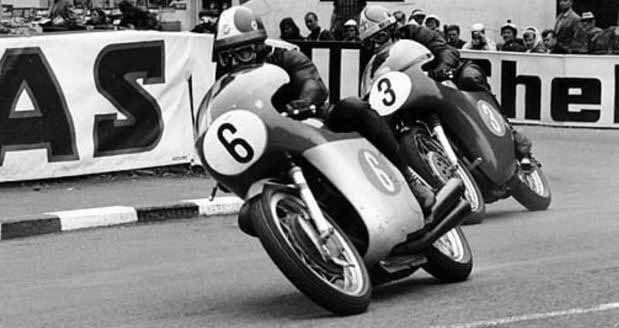 Motorsports have existed since the days of monochromatic cinema. When humanity first learned how to construct good combustion engines, they began adding wheels in an attempt to harness this new power for mobility. Both defying gravity and riding incredibly fast appear to be endless sources of excitement, and enthusiasts have been racing sport-class bikes since 1897.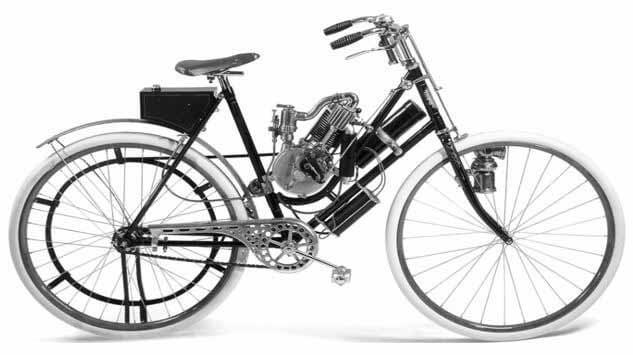 Although one would think that the bicycle preceded the invention of an engine, the first bicycle, celerifere, was invented in 1790 by Comte Mede de Sivrac of France almost a century after the invention of the first steam engine in 1698 by Sir Thomas Savery.
The engine was obviously not movable and was used for power generation to do work in a stationary position. 
Now, you don't need to be a historian to realize that the first motorcycles were nothing but a bicycle with an engine attached to the contraption. Powered bicycles would only be realized decades after successfully mounting the steam engine on a boat and locomotives.
It was the Michaux et Cie ("Michaux and company") – a partnership business between Pierre Michaux and the Olivier brothers – that decided to install the first complete steam power plant on their bicycles in the mid-19th century, making the world's earliest motorcycle.
How the European War Impacted the Production of Sportbikes?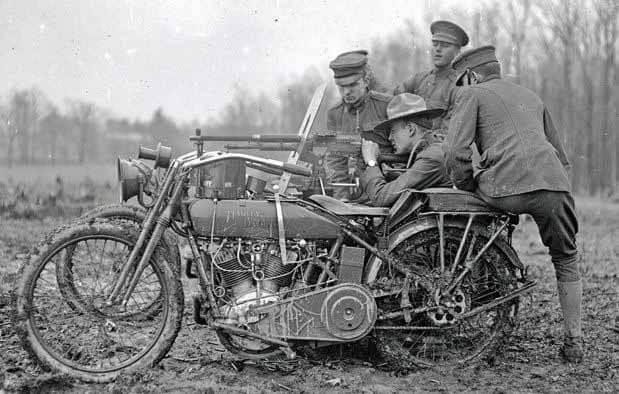 You may wonder what the second world war or "the war" as it was called back then has to do with these beautiful machines we enjoy riding today. Well, almost everything! It was during the war that motorcycle technology improved immensely.
Motorbikes were a crucial part of the German war machine, so much so that the German Wehrmacht commissioned the German maker BMW to build the R75 featuring a sidecar and machine gun on a large scale. 
The R75 did so well in the sands of the Sahara and icy Russian front that the Soviet Union and the U.S. had to secretly steal away these German gems and reverse engineer them for their own armies.
We can't tell the story of sports bikes and fail to mention the struggles of one Italian maker, Ducati. Having found its origins in radio making in the pre and interwar period, the company had to shift to motorcycle manufacture to stay afloat.
They built radios for the German war machine, and this lead earned them a flattening by U.S. bombers during the war. Afterward, they had to rebuild like much of Italy, and the only way to stay afloat was to win races and secure podium finishes to push sales. But it wasn't until the late 1940s that sportbikes appeared in a significant volume.
British models were gaining traction on the American market, and in 1948, during the Earls Court Show, the Stevenage (Vincent Engineers – Phil Vincent and Phil Irving) Ltd. unveiled the hand-built 998cc V-twins 1948 Vincent Black Shadow, the world's fastest production motorcycle at the time. Reporters gushed, remarking:
"It's a connoisseur's machine: One with the speed and acceleration far greater than any other standard motorcycle; and with unique and ingenious features, which make it one of the outstanding designs of all time."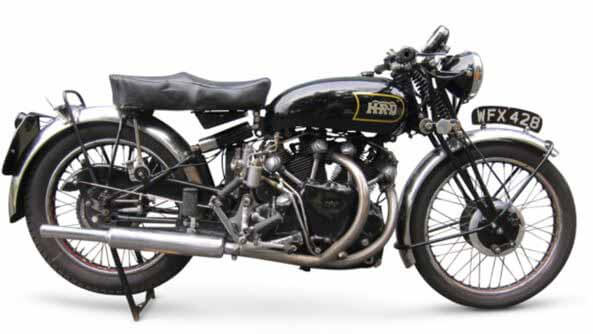 It was unquestionably the equivalent 'dream' sporty bike of the post-war era. In short, if the notion of a 'sports bike' existed back then, this would be it.
Harley-Davidson introduced the legendary K-Model in 1953. The Harley 45 Flathead was the foundation upon which the one-time largest manufacturer in the world built their enterprise, with the displacement remaining at 45cc. Aluminum unitized cases and cylinder heads helped to reduce weight.
The 1957 Harley-Davidson XL Sportster, an iconic motorcycle that is still manufactured today, succeeded the 45 Flathead. It may not make the cut for a sports bike by modern standards, but it dominated the roads when it first appeared. It was initially powered by a 45cc four-stroke V-twin engine, which was extensively upgraded over the course of its production life. 
Honda introduced the CB92 Benly Super Sport in 1959, a model designed to provide the rider with a sense of thrill and speed. It was powered by a four-stroke, straight-twin, or parallel-twin, engine with a dual-valve system. The CB92 was regarded as a serious rival to the 1959 Triumph Bonneville T120.
The T120 was named after Johnny Allen's unconfirmed land speed records set on a twin Triumph Thunderbird engine. It was originally conceived as a limited edition, performance, twin-carb version of Triumph's then 650cc Tiger T110. Triumph sold nearly 30,000 Bonneville units per year at one point before being surpassed by Honda's CB750 in 1969.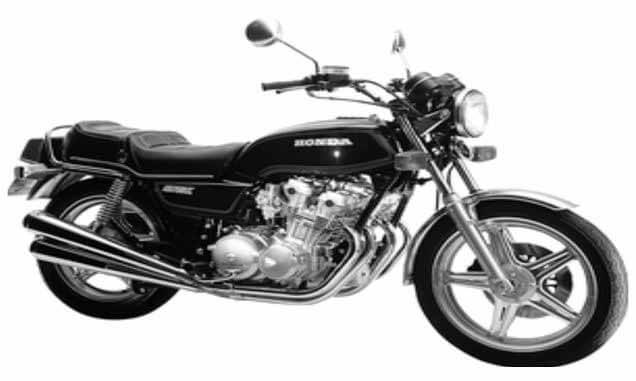 The Honda CB750 is widely seen as the seed that gave rise to the sportbike industry's revolution. The Sportster's four-cylinder engine, with overhead camshaft, contributed to CB750's title of the first superbike in the industry, helping the brand keep more than afloat.
Within the first 10 years of its production, Honda would go on to sell more than 400,000 units. This was partly thanks to its reputation as the fastest superbike of its day capable of 120 mph and an overall comfortable ride.
Kawasaki would make a grand entrance with the ZX-10R as could be expected from a resilient and innovative maker as they. They shocked the world of motorsport by winning the WorldSBK (Superbike World Championship) for a staggering six consecutive times with Jonathan Rea and one other time with Tom Sykes. 
The Ninja phenomenon was not quite the whirlwind it's today, but they somehow managed to change their minnow fortune on the tracks into a real-world race to sell units, with most of the demand of, say, the Honda VFR750R RC30, a popular backbone designed for racing purposes. No production sports bike has made as big an impact as Honda's iconic RC30.
The light-designed twin-beam chassis allowed the RC30 to flex around corners and handle amazingly in professional competitions, dominating podium finishes and earning Honda the much-needed airtime to generate sales.
They designed it to win the WorldSBK series and it did just that. Honda had to respond to the recent change in regulations to a similar recipe for world endurance.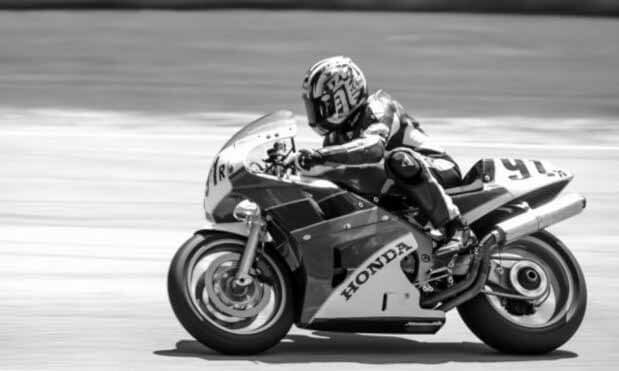 To compete, motorbike makers needed to meet minimum requirements tailored to the scale of production and the company size. Honda's entry road Sportster, the bespoke, geared-cam V4 RC30 – designed and hand-built by HRC (Honda's racing arm) – blew everyone away in WorldSBK, endurance, F1, the TT, and more.
Major Improvements in Sport Motorcycles
Here are some improvements that took place between the 20s and roaring 80s that we enjoy today. Motorcycles are evolving these days, mostly with safety and an eco-friendlier approach;
In 1972, federal regulations began to constrain where the control on bikes should go, making it easier for people to jump from bike to bike, regardless of manufacturer. Prior to that year, the clutch, brakes, and turn signals could be installed wherever the manufacturers pleased.
Injection Systems for Gasoline
More stringent regulations, courtesy of the Environmental Protection Agency, forced producers to begin using sensing units in the 1980s to ensure gas was consumed at the most cost-effective price.
Grip control is intended to protect against skidding. The ABDOMINAL of the bike measures the rotational speed of the wheels. If the wheels have a large enough speed disparity, grip control kicks in and reduces the amount of juice going to the rear wheel (the wheel probably to shed traction given that the engine powers it). This improves the safety index.
Anti-Lock Braking Systems (ABS)
Anti-Lock Braking System (ABS) became standard in the late 1980s to prevent brakes from locking up after sudden braking. BMW began implementing the "Cornering ABS" in 2014, which prevents wheels from locking when taking turns.
Dynamic brake lights use a two-stage brake light system and are designed to activate based on how quickly the bike comes to a stop.
In the case of different dynamic brake light systems, the motorcycle turns on one set of lights when braking normally, and another set of lights turns on in the event of an unexpected stop or as the rider comes to a complete stop. This allows others on the road to take appropriate actions, and it also increases your chances of being seen.
The Future of Sport Motorcycles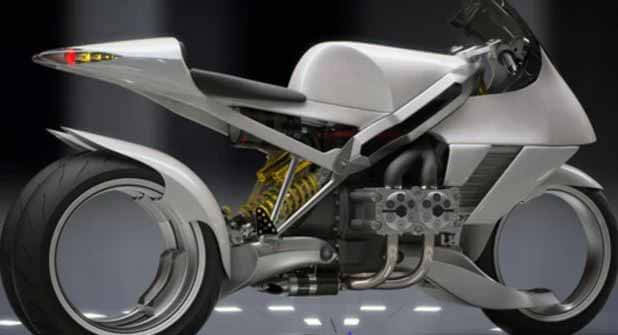 The motorcycle industry is approaching a tipping point that will lead to the next big thing in the two-wheeled universe. Manufacturers have a plethora of innovation options, ranging from hybrid motorcycles to fully electric bikes. The same can be said about the advancement of riding gears to ensure higher levels of safety and performance by utilizing cutting-edge technologies.
Here are some specs to look out for in the coming decades on two wheels:
Centers will soon be a thing of the past! Rather, wheels will almost certainly employ a rigid inner ring that houses the wheel's rotating element. This reduces anxiety on the bike, improves guiding accuracy, and creates less resonance.
Electric Bikes and Crossbreed Bikes
As the demand for environmentally friendly bikes grows, manufacturers are developing electrical motorbikes as well as crossbreed motorcycles that combine combustion engines and electric motors. Currently, only a few bikes are this color, but they will become more common in the near future.
Improved Mobile Connectivity
Have you ever intended to sign in on your bike while sitting in a restaurant or attending your favorite bike rally event? The new H-D™ Connect service is breaking new ground.
Future motorbikes will use an integrated cellular connection for interaction with other computer and collision avoidance systems on cars and the road to keep you safe and up to date on bike status, notifications, and alerts.
Ending Thoughts on Sports Evolution Motorcycles
Sportbikes have come a long way given their early days as steamboat-powered bicycles. They've gone from replacing steeds to displacing automobiles in numerous parts of the globe as well as becoming crucial parts of many cultures.
2022 is an exciting year for new sportbikes: from innovative designs to more power than ever. This may be the best year for a new machine. And whatever model you're opting for from our list of The Best Sport Motorbikes (2022), we wish you many happy miles!
About the author:  Michael Parrotte was the Vice President of AGV Helmets America, and a consultant for KBC Helmets, Vemar Helmets, Suomy Helmets, Marushin Helmets, KYT Helmets, Sparx Helmets. In addition, he is the founder and owner of AGV Sports Group.
MS/A