How fast does a Cafe Racer go? A cafe racer's top speed depends mostly on its engine size. A café racer is a style of motorcycle, and they can come in any engine size.  You could have a 125-cc café racer or a 1000cc one-liter café racer and the speed is primarily dependent on the gross cubic centimeters of the engine. This style of motorcycle originated from the modified sports bikes of Europe in the 1960s and 70s.
Many types of motorcycles exist on the market today. One of the lesser-known types is the cafe racer. Unfortunately, many beginner motorcyclists have not heard of this interesting type of motorcycle and how fast they go.
They were made for style and sport riding with less focus less on comfort. A 500cc café racer normally has a top speed in the range of 105 to 115 mph. A 600-650cc café racer normally has a top speed in the range of 110 to 140 mph. This is a wide range because a cafe race with a 4-cylinder engine will be faster than a 650 cc two-cylinder cafe racer. A 750cc café racer normally has a top speed in the range of 150 to 175 mph. A 1,000 cc one-liter café racer can have a top speed in the range of 150 to 175 mph.
If you are interested in learning more about cafe racers and whether it is right for you or not, keep reading.
What Are Cafe Racers?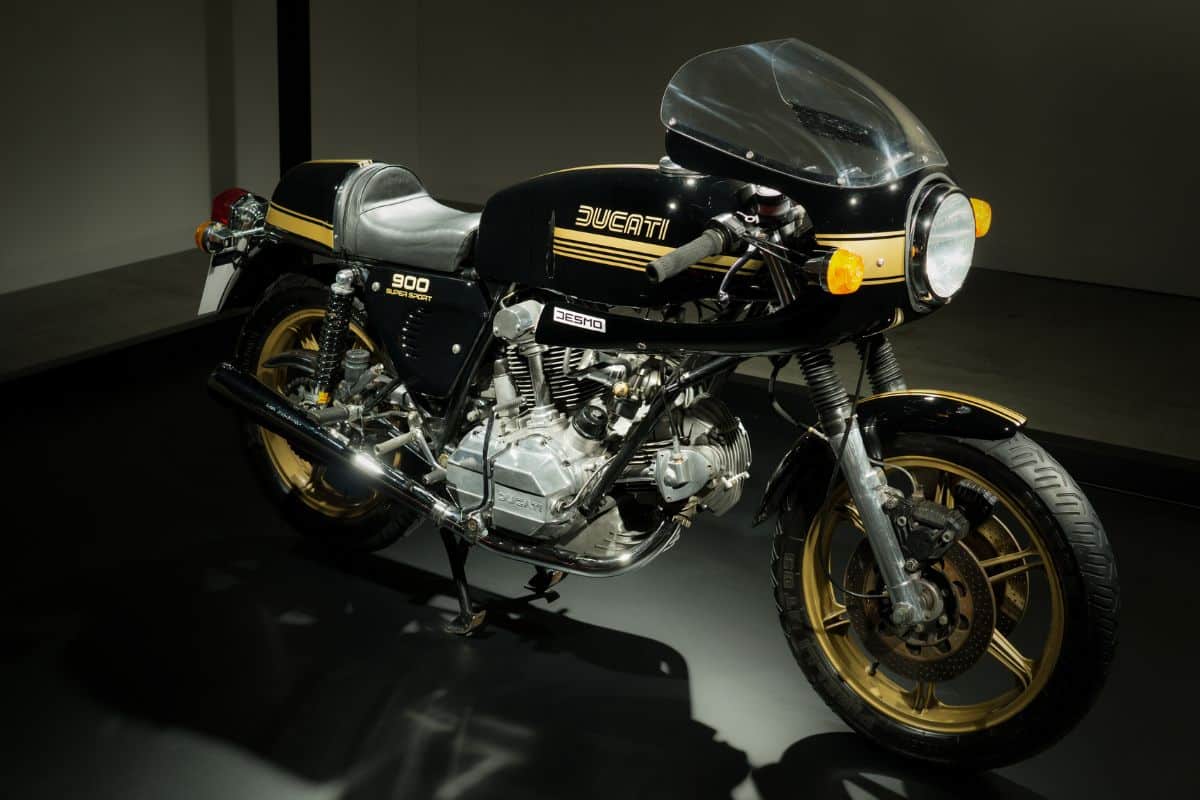 Cafe racers are retro-vintage-styled sport motorcycles that are built for styling, handling, and speed. Comfort is not the priority when it comes to cafe racers. That does not mean that they aren't comfortable, though. 
The term "cafe racer" originated in the 60s, when British and French riders usually stripped their motorcycles of unnecessary parts and raced between cafes. By stripping these extra parts off, their motorcycles had a unique style and became faster. 
Cafe racers were usually considered rebellious types of motorcycles. However, they started becoming more popular among young British and French riders who could not afford cars. When riders eventually started to afford cars, cafe motorcycles remained popular. 
They started becoming increasingly popular in the 1970s and became more sophisticated and appreciated by many. Riders started incorporating fiberglass panel bodies, which made cafe racers even better. People also started adding different frames and engines.
Because of their rising popularity, motorcycle manufacturers noticed cafe racers. Motorcycle manufacturers started making cafe racers and including them in their yearly lineup for people who did not want to build their own or take apart the right parts.
More experienced riders with mechanical knowledge still build their own cafe racers. They know what they want to incorporate into their bikes as well as what they could do without.  Cafe Racers requires much attention from its riders as each one is a unique creation.
Some cafe racers available directly from the manufacturers include the Royal Enfield Continental GT 650, Honda CB300R, Husqvarna Vipilen 401, BMW R nine T racer, the Yamaha XS700 & XSR900, the Harley-Davidson XL12000CX Roadster, Triumph Street Twin, and the Ducati Scrambler Cafe Racer. All these motorcycles are great options for cafe racers if you are on the lookout for one. The question of how fast a Cafe Racer goes depends a lot on the base motorcycle is built from and how modified it is, especially the engine.
How Fast Does Café Racer Go?
Back in the 50s and 60s, riders deemed a 100-mph speed to be top speed. If you could go at 100 mph, you would go faster than anyone else could. Riders usually referred to this as "doing the tone." Nowadays, it is a lot different.
Most cafe racers now go above 100 mph at their top speed. Most cafe racers can go at least 135-140 mph. Cafe racers are much faster now because they are manufactured by motorcycle companies and can incorporate larger multi-cylinder engines.
Being able to go faster on cafe racers increased their popularity because most motorcyclists prefer speedier bikes. Since cafe racers were made primarily for speed, creating stronger, durable engines made these bikes even more desirable.
Not only that, but motorcycle manufacturers also made cafe racers more comfortable and more user-friendly. So having the luxury of motorcycle companies adding these handy features for you presents the possibility of a better experience than older cafe racer riders might have had.
Is a Café Racer Good for Beginners?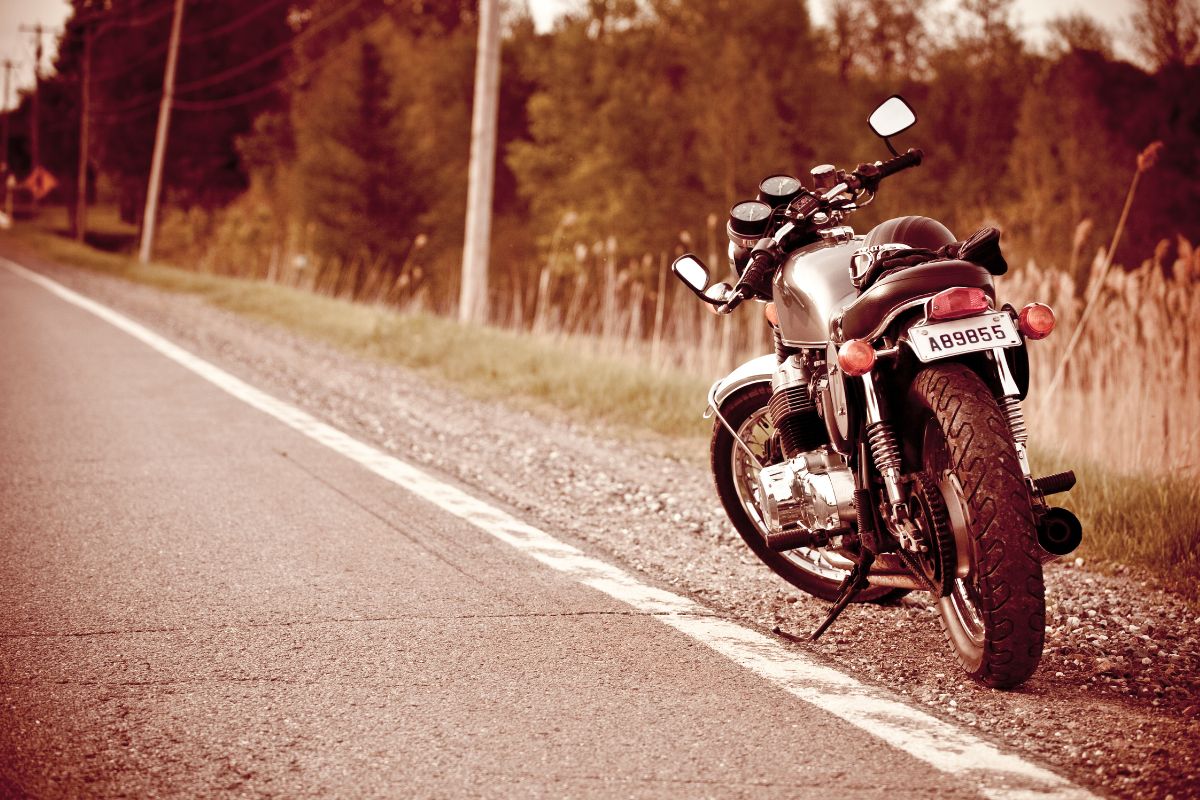 Because of their aggressive low race body, position cafe racers are not the best choice for beginners.  Naked-style models make great bikes for beginners. Many people have wondered whether their first bikes should be cafe racers. Cafe racers are better for more experienced riders. A cafe racer can be your second first bike if it's comfortable, has a good engine, and is a good enough size for you. If you are a beginner, it is not important to know how fast does a cafe racer go?
There are several interesting reasons why cafe racers might be an excellent choice for you after your first bike. If you like a road race-style riding position, then a cafe racer might be the bike for you.  Cafe racers have mid-foot-controls and low seats, and low handlebars which give them a similar riding style as in motorcycle road racing.
Usually, mid-control gives you the feeling that you are riding a bicycle. This gives riders the confidence to use cafe racers without feeling too overwhelmed as they would on many other types of motorcycles.
They might not be big for comfort, but cafe racers have quite interesting and unique riding positions different from many bikes, making them surprisingly easy to handle and less intimidating when cornering.
For motorcyclists who care about style, cafe racers are iconic. They have a unique design that you would not see on other types of motorcycles. This might not be the best reason to look for cafe racers as a beginner, but it certainly contributes to why they are popular.
Furthermore, if you are looking to build your own cafe racer, you are lucky because cafe racer parts are not that expensive and are simple enough for most people with some mechanical experience to assemble.
On the other hand, cafe racers do not have that much storage space, so if you are looking to travel far and pack your things in your cafe racer, you will not have that much space. Therefore, these bikes are used for jaunts and shorter errands.
For this reason, cafe racers might also get uncomfortable after long rides. However, their seats are comfortable enough to handle shorter trips but not long trips. This applies to older cafe racers since newer motorcycles produced by the actual manufacturers have more comfortable seats.
Related Questions
Is a Café Racer Good for Long Rides?
A Cafe racer is not good for long rides. Instead, they are better for short errands. It Is designed with the seat leaning forward and the handlebar-mounted low, so it will end up making you uncomfortable if you take it out for long
Are Caf

é Racers Fast?
 How fast does a cafe racer go?  Cafe racers are fast and can go well over 100 mph. Newer multi-cylinder large displacement models can go as fast as 175 mph. Riders should be careful when riding cafe racers, as they should with any other type of bike, especially sports bikes.  
Why Do They Call it a Café Racer?
The term café racer developed in Europe in the 1960s. In countries like England and France, riders would strip their standard production motorcycles of extra parts and accessories much in the same way a motorcycle racer would do for amateur club racing. The street motorcycles would be used for short rides and little street races between Café's in the French and English countryside. The styling genre of café racers is retro minimalist.

The type of components that would be stripped were most commonly side panels, mudguards, large vendors, chain enclosures, high handlebars, and other non-essential cosmetic parts. These pieces could be replaced by smaller lighter aftermarket or custom fabricated parts or just left off the bike.
Do Café Racers Have a Clutch?
Yes, Café Racers have a clutch. Café racers are standard production motorcycles that are stripped down to the bare essentials. It does not change the internal design of the engine or transmission. It is theoretically possible to make a café racer from one of the few motorcycle models with automatic transmissions, but that would be highly unusual, and possibly never done.
What Is the Difference Between a Café Racer and a Brat?
A 'brat style' bike is even more stripped down to the basic than Café Racer.  The gas tank may be replaced by a smaller one, often an older design. Bare brushed metal is favored over shiny chrome. Brats originally came from Japan and in a way, they are just a more stripped-down version of the European café racer. They generally have a dark industrial appearance and are inexpensive compared to other types and styles of motorcycles. The name Brat Style originates from Go Takamine a Tokyo motorcycle shop that was the first to design and develop this style of motorcycle.  
Why Are Café Racers So Popular?
The café Racer style and genre of motorcycling is the favorite among many riders around the world and has gained increasing popularity in the last decade. Many motorcycle manufacturers now produce café racer-style motorcycles as part of their normal yearly lineup. From my personal experience, having lived in Paris, France. As a teenager, I have a special connection with the café racer style.
So why are Cafe Racers so Popular Now, Decades Later?
The concept of the Cafe Racer started in the late 1950s or early 1960s as a function designed to strip away unnecessary parts in weight. Today this retro-minimalist aesthetics fits in with the popularity of the revival of retro design and all the nostalgia that goes with it.

The minimalist design of the Cafe Race style also fits in with today's design trends.

The original idea was to increase performance by saving weight. Costs were minimal compared to other types of custom motorcycles to create a sporty little street bike to race from Café to Café.

A simple café racer design is created more by taking things away than by adding complicated and expensive components, they are one of the simpler and least expensive styles for individuals to build themselves.

Motorcycle manufacturers saw this design's popularity and all major brands have their production line models in the café racer -retro-vintage style. So now even riders who don't want to build their own motorcycle can just buy one off the showroom floor and ride it away.

Insurance rates tend to be lower since many of these models are not classified as high-performance sports bikes.
What Was the First Café Racer?
The Triton was certainly one of the original café racer designs. These motorcycles were created by taking a featherback featherbed frame Norton featherbed frame from a Norton motorcycle and pairing it with a Triumph parallel twin engine.  Created in the early 1960s, this was one of the first custom-made café racers ever produced.  The Triton became a legend and one of the most popular motorcycles for younger writers in the UK.
Is Café Racer a Cruiser?
A café racer motorcycle is not a cruiser. In many ways, I café racer is the opposite of a cruiser. The café racer is more of a retro minimalist sport bike. The riding position on a cruiser motorcycle is to set straight up and down with no forward lean. Oftentimes the legs and feet extend forward but never behind the rider. Cruisers usually have high handlebars but would never have clip-on handlebars, or even low sport bike-style handlebars.
A café racer has a riding position similar to a sport but is originally derived from the road race motorcycles of the 1950s and 60s. On a typical Café Racer, the handlebars or love. It may even have a clip-on. The foot pegs are often rear sets like a sport bike road race by, so the position is leaned forward the exact opposite of a cruiser. The simplest way to describe the Café Racer would be to call it a retro minimalist sport bike.
What is the Difference Between a Café Racer and a Scrambler?
The 'Cafe Racer' style first developed in Post-War France and England in the late 1950s and early 1960s, these motorcycles were used as quick short rides or little street races between hubs and cafés.
The Scrambler design originated in a comparable way and time. Cafe Racers would race from café to café while scramblers were more like today's street legal and euros. That would take the shortest route between two points, including going off-road, such as dirt roads, trails, fields, and so on. Scramblers in many ways are dual sport Café racers capable of writing on public streets or off-road like in enduro or adventure touring motorcycles.
MICHAEL'S SUMMARY AND CONCLUSION
Of course, The answer to how fast does a café racer go depends on many factors. A café racer is a style and genre. It is not about a specific size of the motorcycle and the primary thing that affects top speed is the engine size. I café racer can be any engine size so it's not possible to say how fast does a café racer go any more than say how fast does a red motorcycle go. Café racers were becoming extremely popular in France at the time that I lived in Paris for three years in the 1970s. One of the most popular aftermarket accessories.
A writer could buy for his street motorcycle was a pair of clip-ons handlebars. Other popular additions were Cibie fog lights and rear sets. This was years before any manufacturer produced a café racer as a standard production motorcycle, so everyone was building their own. The two bikes I had while I lived in Paris were an Italian Malaguti and Spanish Derbi. All the writing I did at that time around the metropolitan Paris area with unpaved roads, so the café racer style and body position were acceptable.
I certainly would not want to ride any type of off-road, even a gravel or dirt road with a café racer as the low handlebars and body position would make that not only difficult but dangerous. What I prefer nowadays are the more retro-vintage naked bike styles with straight handlebars and not-so-low-like clip-ons. But many people build Café racers more as an artistic styling, and adventure, and not as much for putting a lot of miles on them. Some of these creations are incredibly beautiful and bring a cross between historic vintage retro lot and modern-day technology.
Information for this article was partially sourced and researched from the following authoritative Government, educational, corporate, and nonprofit organizations:
https://en.wikipedia.org/wiki/Caf%C3%A9_racer
https://www.facebook.com/MCRARACING/
https://www.returnofthecaferacers.com/lifestyle-motorcycle-cafe-racer/59-club/
About the Author:
Michael Parrotte started his career in the motorcycle industry by importing AGV Helmets into the North American market. He was then appointed the Vice President of AGV Helmets America. In total, he worked with AGV Helmets for 25 years. In addition, he functioned as a consultant for KBC Helmets, Vemar Helmets, Suomy Helmets, Marushin Helmets, KYT Helmets, and Sparx Helmets.
In 1985, He is the Founder of AGV Sports Group, Inc. cooperation with AGV Helmets in Valenza Italy
Click here for LinkedIn Profile: https://www.linkedin.com/in/parrotte/
Click here for complete AGV Helmet & AGVSPORT History https://agvsport.com/michael-parrotte
Click here for all AGV Sports Group Social Media information http://agvsport.info/
MS/NI