Have you ever wondered what type of leather is best for motorcycle riding? The best type of leather for motorcycle riding is cowhide. However, some may opt for full grain or full animal hide. Because of the strength, quality, and durability, you will notice motorcyclists opting for cowhide.
Now you may wonder who makes the best quality motorcycle leathers. There are different motorcycle leather brands on the market. You can look into various brands. The choice, however, is solely yours. You have the final say when it comes to choosing the brand for motorcycle leather.
There had been price declines in the U.S. leather and hide industry in 2020. It's good to know about the U.S. leather industry if you are a motorcyclist interested in motorcycle leather. Let's find out more about motorcycle leathers.
What Are Motorcycle Leathers? What Type of Leather is Best for Motorcycle Riding?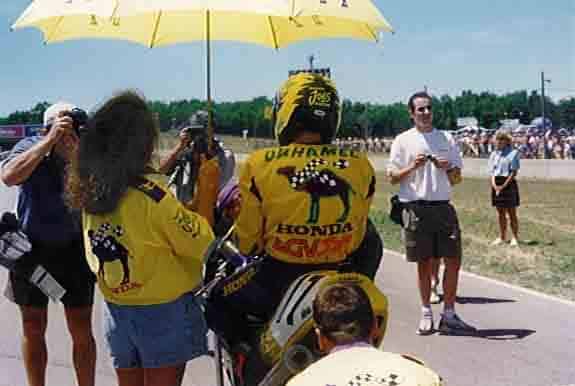 Motorcycle leathers are one-piece suits or two-piece jackets and pants worn by motorcyclists to protect against abrasion injuries in the event of a crash. One-piece motorcycle leathers are worn primarily for racing and for track days on race tracks. Two-piece leathers comprising a leather jacket zipped to leather trousers are worn mainly by street riders.
Made-to-Measure Road Race Leathers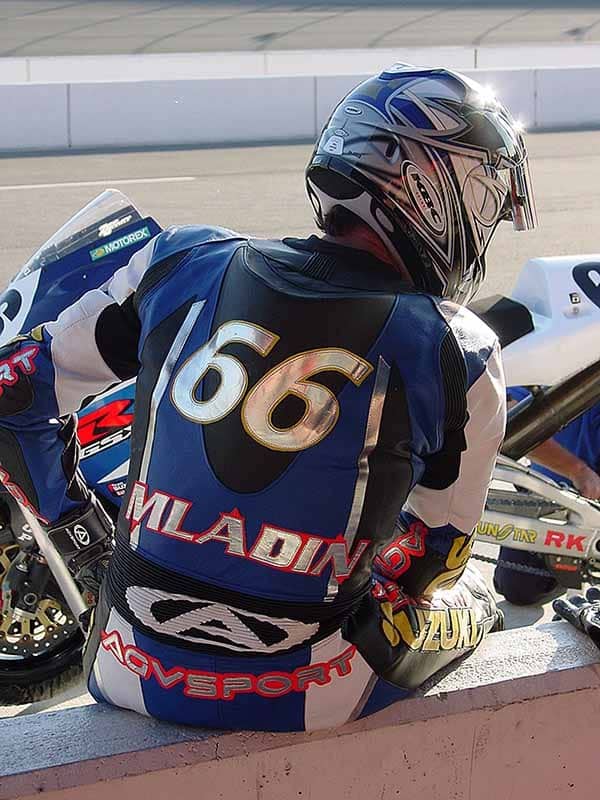 Motorcycle leathers will be the first thing on your mind if you are a motorcyclist riding or racing on paved asphalt roads. You may find yourself rolling into conversations about one-piece motorcycle leather, two-piece motorcycle leather, motorcycle leather on sale, cheap motorcycle leather, or high-priced custom one-piece suits. In short, you will constantly think about motorcycle leather.
When motorcyclists ride, they wear leather garments for protection and safety. There are one-piece racing suits, two-piece leather suits, leather jackets, pants, trousers, vests, and so much more. The goal for the rider is to get protection in case of an accident, while the leather garment is great for styling. However, there are armors for further protection as a rider can't rely on the leather alone for safety and security.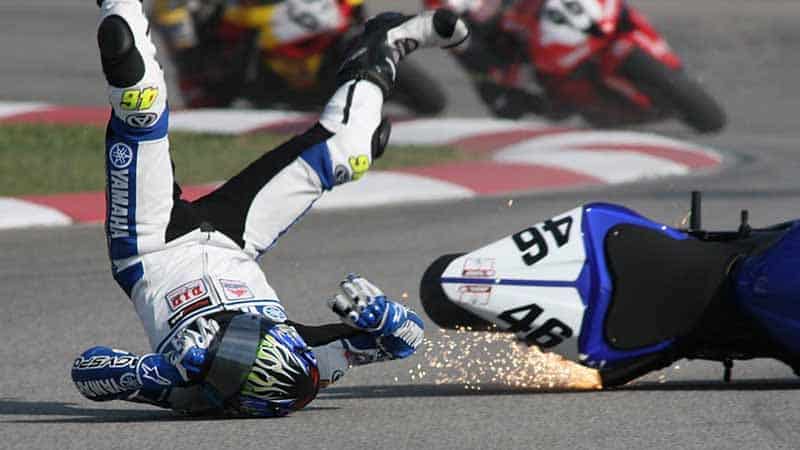 The most common motorcycle leather is cowhide. However, you would also come across Kangaroo, deerskin, calfskin, goatskin, and more. Depending on the cut and hide, you get various leather grades.
Full-grain leather is mainly in its natural state, and when it's thinned a little, you get top-grain leather. Suede, on the other hand, is lightweight. Nubuk is similar to suede but velvety in texture. Therefore, if you reside in a place where weather conditions are on the rainy side, you will find suede and nubuck types of leather not suitable for use.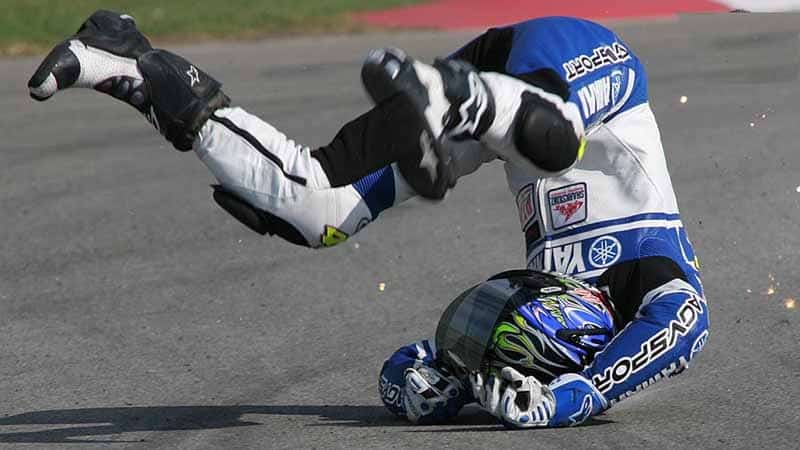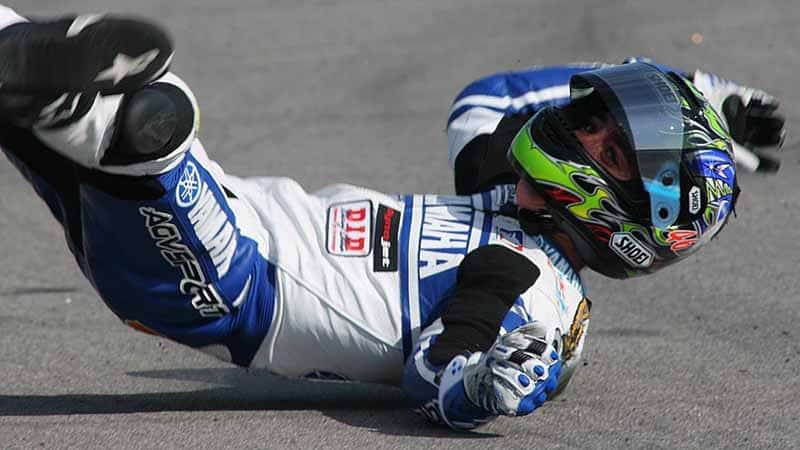 You may find yourself familiar with genuine leather, as it's common for handbags, wallets, and more. In addition, you can find motorcycle jackets in this material.
Now, the question is, what motorcycle leathers are suitable for your use? Again, you can try different products and see what's the most viable option available. When you have the final say, it's best to research other brands thoroughly and see what works in your favor and falls under your budget.
Best Two-Piece Motorcycle Leather
Finding the best two-piece motorcycle leather may seem daunting, but it doesn't have to be. All you need to see is a product of high quality. Of course, the condition of the hide plays a vital role in leather quality. Plus, you need to find the perfect fit.
As a motorcyclist, there would be a wide variety available to you. Of course, it's your choice when making the final purchase decision for the motorcycle gear, but check out the product details and compare the prices to find the right fit.
For example, you can check out the different two-piece motorcycle leather styles to see if it fits your needs. Then, you can look into the product details and find the relevant information. When you check the product description and see the details, it will give you a glimpse of what the product can be like, and thus, you can decide accordingly.
Motorcycle Leather Jackets
When it comes to motorcycle leathers, there is a variety out there. But first, you need to see what's the most viable option available to you.
For example, you can check out the leather jackets for motorcyclists and see what you like the most per your style. Then, look at the variety available and compare the prices with other products and brands. It's best to compare and find the one that meets your needs and demands. After all, you are selecting the best motorcycle leathers, and thus, it's best to invest some time from your busy schedule. Read on to get more ideas!
You can also look for leather motorcycle jackets. You can also check out leather jackets in all budgets or information relevant to motorcycles. But, again, you have the final say to decide what suits you best. The key here is to find your style and what works for you.
Motorcycle Vests
Look into the motorcycle vests for motorcyclists. This product is usually available with genuine leather construction, so if you are a fan of genuine leather, you may find it interesting. The motorcycle vests give you a stylish look while, at the same time, you get the protection you need while riding a motorcycle. So, find the style of your dreams and see what fits you best.
Motorcycle Race Leathers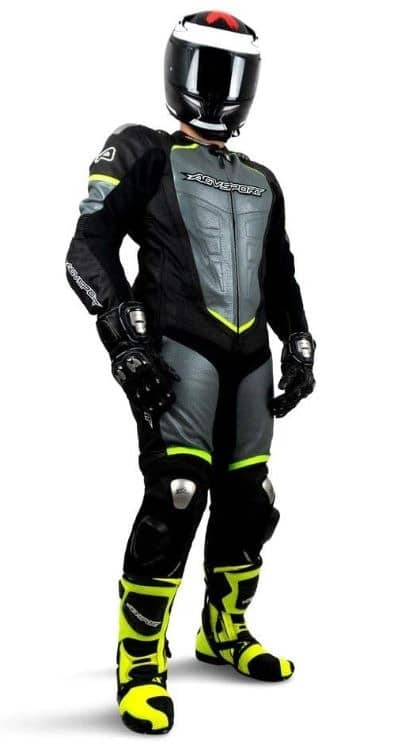 AGVSPORT Podium II Moto Race Suit Leather Protective C.E. Armor Full Body Biker
You can easily find the motorcycle apparel and gear you have been searching for, as the products are available at different prices. When you look into motorcycle gear, you will notice the availability of riding gear and much more! In addition, there are one-piece and two-piece leather suits, so you can check the details for more information.
Consider looking into leather motorbike racing suits. You can look into the details for more information and find the one-piece leather suits to keep rolling!
When there is a wide variety available on the market, finding the best option could be challenging, but since you would be using the products, you have the final say.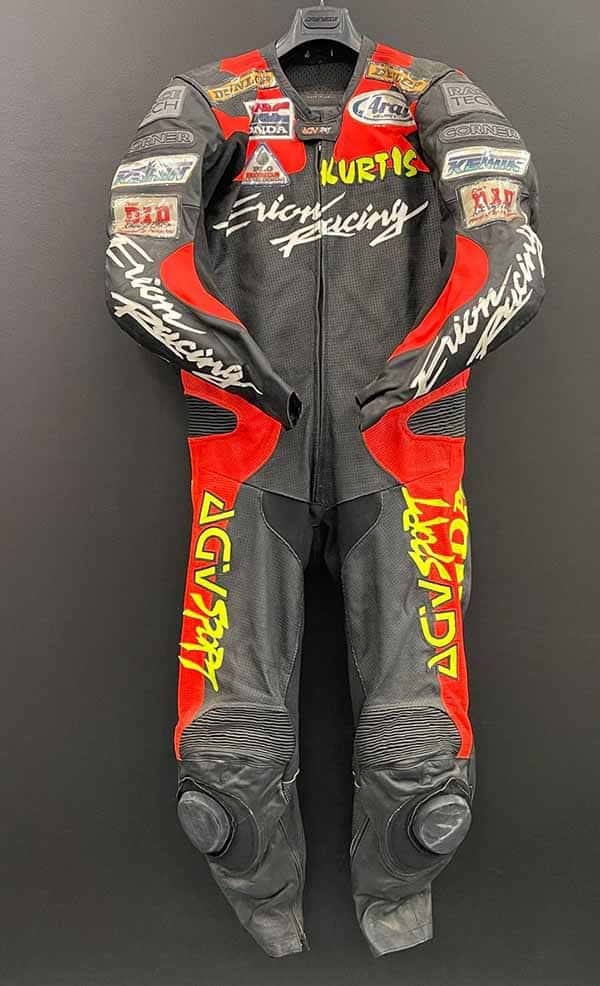 There are also one-piece and two-piece motorcycle racing suits of different styles and materials. You can shop for riding gear and see if it fits your needs. What works for one person may not work for the other. You have to explore your favorites and find the best options available.
Consider looking into the custom options. The variety could be overwhelming, but it's for your good. Finding the right match will be easy when you know your style.
The best thing is to compare the product information, price, quality, and material for the making. A lot depends on what you prefer. Also, check out the product reviews, as they give you a glimpse of what to expect.
The USA's leather tanning and finishing industry had $1.2 billion in revenue in 2022.
Tips to Keep in Mind for Motorcycle Leathers
When you are looking for MOTORCYCLE LEATHERS or a CUSTOM RACE SUIT, or simply ONE-PIECE LEATHERS, or it could be MADE TO MEASURE RACE SUIT or merely RACE LEATHERS, in any case, there are specific tips to consider such as:
Quality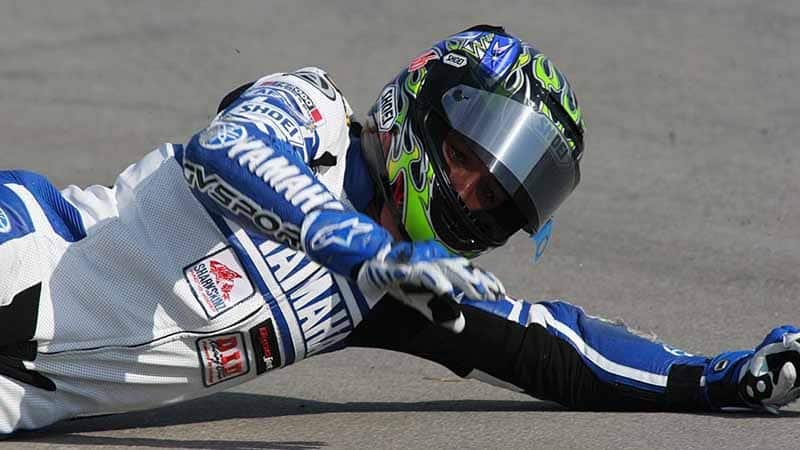 When it comes to buying motorcycle leather, the quality matters the most. Knowing the product's quality makes it easy to make the final buying decision. You should add different buying guides and surveys to find high-quality leather. You can expect any product to last longer when it's of good quality, and the same goes for motorcycle leathers.
So, check the product quality before your final purchase decision. Unfortunately, leather manufacturing can lead to pollution, so finding the best quality leather could be challenging for some people. You can also look into artificial leather options and see if it's feasible.
Durable
Durability matters a lot for motorcycle leathers. When you know a product is durable, it's easy to buy as you can expect it to last for years. Usually, reading the product details and information can give you an idea. When the product is expected to last longer, you may want to spend more to get higher quality. It depends on your needs, so take your time and decide accordingly.
Brand
Some people are brand conscious, while others don't worry about the brand. Buying from a reputable brand is a viable option for some people as it ensures high quality and durability, especially when the brand has to maintain its reputation.
Cost
The cost of motorcycle leather varies. A lot depends on the material and whether you buy locally or from a reputable brand. Then, it's best to compare the price of different brands against the features. With such a comparison, you can see the product quality and whether it would be the right decision to invest in motorcycle gear. The cost of the product also gives away information on the quality level; as usual, people prefer to pay higher for products and brands of high quality, and thus, the same would hold for motorcycle jackets.
Material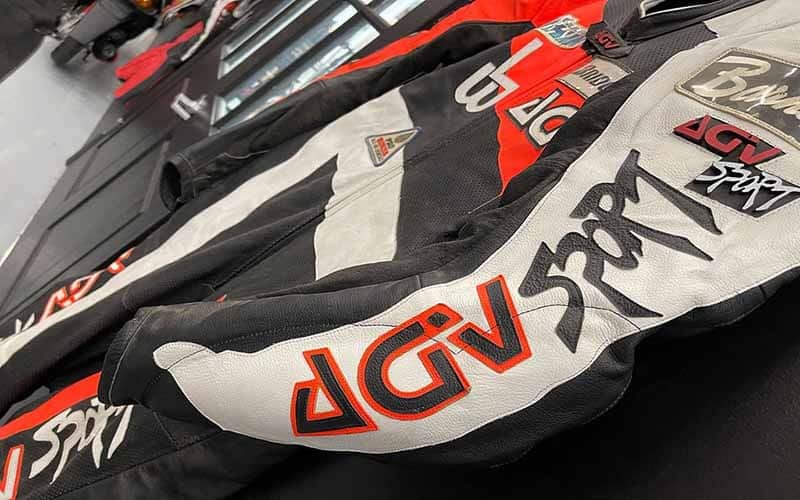 When buying motorcycle leather, remember to check the material, as a lot depends on what you prefer. When you know what suits you best, it will be easy to make the final decision—reading the product details and description could help you find information about the material. There is also information on the product website; thus, it would be easy to see what's missing! Check the details to get an idea about the product's material available to you.
Fit
Finding the right fit motorcycle gear means the most. When it comes to motorcycle leathers, whether it's a jacket, a vest, a one-piece racing suit, or a two-piece racing suit, all must fit. Of course, trying on the products before purchasing them is best, but if you are ordering the product online, you need to be aware of your size and what will be best for you! In addition, the leather industry impacts the environment, so it's vital to find the right fit.
Reviews
Reading the reviews of motorcycle leathers can help you in many ways. First, you must see what other people are saying and decide accordingly. When you look into the reviews, it also suggests the product's durability, quality, material, and more. You can also share your views in the reviews section to help other buyers decide.
Brand or Company's Reputation
A brand's reputation plays a vital role in buying products. Whether its motorcycle jackets are made of leather or anything else, it's good to know what the company or brand it represents. When people prefer vegan leather, a company will strive to bring the quality that matches the general public's desire, and that's where the brand reputation plays an integral role.
FAQs
Let's discuss a few questions and see if it helps:
Why Do Racing Leathers Have a Hump?
If you are wondering why racing leathers have a hump, then the short answer is aerodynamics. Yes, you heard that right. The purpose of the hump is to improve aerodynamics. So, the humps help the riders.
What is The Leather That MotoGP Riders Wear Made From?
It would often be Kangaroo or cowhide. If in doubt about which is best for you, it's best to go through the product description as it will give you relevant information on the subject.
How Much Does a Motorcycle Racing Suit Cost?
You can expect the starting price of a motorcycle racing suit from USD 600 on the low end, but it would depend on the brand and the material and also where you are buying it from. So, the cost varies depending on where you are getting the motorcycle racing suit and whether it would fit your needs.
Who Makes the Best Motorcycle Suits?
A quick online search will guide you to the best motorcycle suits available. While it's a personal choice and depends on your preference, a quick way to understand who makes the best motorcycle suits is by checking online reviews. These reviews are from previous buyers and give you a glimpse of what to expect.
What Suit Do Motorcycle Racers Wear?
The motorcycle racers wear racing suits. You may also know it by the name of racing overalls or the fire suit. The suits are durable, and such products aim to provide maximum protection to the rider. When buying such products, the rider needs to know the product features to make the most of them.
What is Best to Wear on a Motorcycle?
A motorcyclist would wear the appropriate motorcycle gear. The purpose of the attire is to feel safe and secure while riding. The motorcycle leather jacket would protect the rider and add style and a layer of safety. However, selecting the right gear is vital as it helps in various ways.
What Are Professional Motorcycle Suits Made Of?
You would hear professional motorcycle suits made of cowhide, but there could also be other materials in the making, depending on the brand. However, the most common is cowhide. A quick search of the product details will also give you an idea about the motorcycle suit composition.
Wrapping It Up
Now that you have some information on motorcycle leathers, you can decide what's the right fit for you. It's good to be aware of the relevant details to know what to expect. When a wide variety is available on the market, making a final purchase decision could be challenging. However, you have the final say to decide what works in your favor!
Information for this article was partially sourced and researched from the following authoritative Government, educational, corporate, and nonprofit organizations:
https://gradynewsource.uga.edu/navigating-the-pros-and-cons-of-the-leather-industry/
https://www.usleather.org/press/US_Hide_Skin_Leather_Industry_2020_Year_End_Data_2021_Projections
M/HW