If you asked a random stranger to describe motorcycles, chances are the word 'loud' might be used. However, not all motorcycles are loud – you're just more likely to notice the ones that are. In fact, there are many great gas-powered motorcycles that are known to be quiet.
BMW has many great gas-powered motorcycles that are quiet beasts, like the K 1600 B or BMW R 1250 R.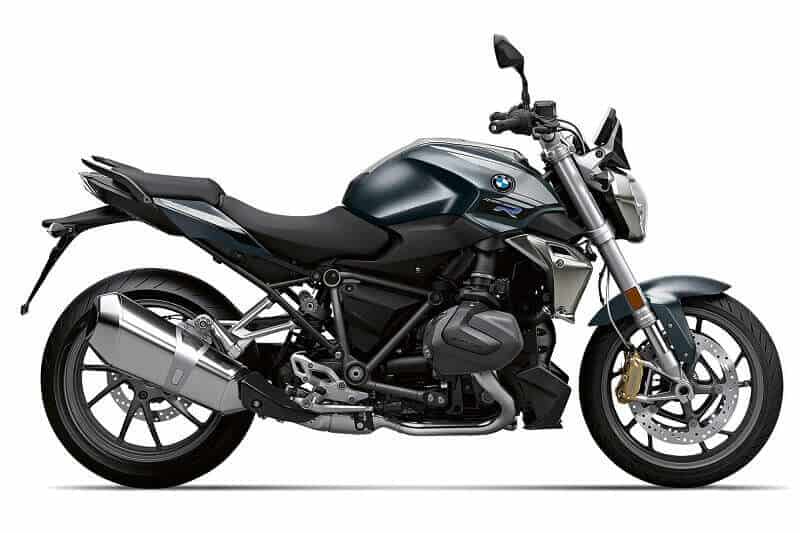 Honda's Gold Wing, Shadow Phantom, and Rebel motorcycle series are also known to prioritize noise control. Kawasaki's Concours and Ninja motorcycle models are also known to be quiet gas-powered bikes.
In this article, we'll break down the factors that determine how quiet or loud a gas-powered motorcycle is. Once we've done this, we'll take a look at ten of the quietest gas-powered motorcycles that are available today. Let's get started!
Factors that Determine How Quiet a Gas-Powered Motorcycle Is
Understanding the factors that determine how loud or quiet a motorcycle is can help you in making a purchasing decision in terms of your next motorcycle – especially if you're looking for a quiet ride. Let's take a look!
1. Modifications Made to a Motorcycle
Motorcycle modifications have become increasingly popular. Modifying or customizing a motorcycle can increase the comfort thereof and can even help drivers express their own personal style – but it can also result in a louder motorcycle.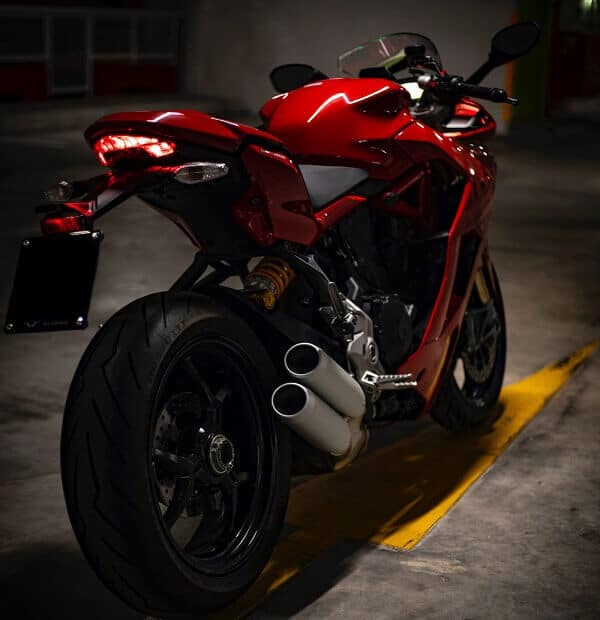 Installing a straight-pipe exhaust or removing the exhaust's muffler are highly popular modifications that can magnify the sound produced when the motorcycle is driven. For a quieter gas-powered motorcycle, any modifications – and the implications thereof – should be carefully considered.
2. The Engine's Horsepower and Torque
The specifications of a motorcycle's engine can help determine how loud it will be. The larger the engine is overall, and the more horsepower and torque it boasts, the louder the motorcycle will be. The more cylinders a motorcycle has will also affect the sound.
If you're looking for a quiet motorcycle that is gas-powered, you should carefully consider the engine's specifications. The more powerful the engine is in terms of the above-discussed engine criteria, the louder it will be. It's all about finding the perfect balance for your motorcycle needs.
I highly recommend these motorcycle oils for their affordable yet top-notch quality, reflecting my extensive 50+ years of motorcycling experience and expertise as a rider, leader, and consultant in 25+ countries. So, whether you're a seasoned rider seeking an upgrade or a new enthusiast starting your journey on two wheels, I'm confident that these gear recommendations will serve you exceptionally well.
3. The Tires the Motorcycle Uses
Tires are one of the most important aspects of any motorized vehicle. After all, the tires are the only point of contact between your motorcycle and the road. Your tires also play an important role in how your ride sounds, which is why it's crucial to use the right tires for your needs.
Using off-road tires on the highway will be one noisy ride! Furthermore, flat tires and tires with wide treads are known to be noisier. For a quieter ride, you should opt for tires that have a narrow tread pattern and always ensure that your tires maintain optimal tire pressure.
4. The Motorcycle's Design
When it comes down to how your motorcycle, the design thereof, and how aerodynamics it is, plays an important role in determining how quiet or loud the motorcycle will be. Of course, aerodynamics refers to how your motorcycle moves through bodies of air.
Essentially, the wider your motorcycle is, the harder it will be for it to pass through the air. Therefore, for those looking for a quiet gas-powered motorcycle, the size of the motorbike is an important consideration. The narrower the motorcycle is, the more aerodynamic (and quieter) it will be.
5. The Type of Drive Used
In terms of motorcycle drive systems, a chain drive is probably the most common type used. However, chain drives require regular maintenance and are known to increase the sound made by a motorcycle. For this reason, if you're looking for a quieter ride, you may want to consider alternative drive systems.
Belt drives require little maintenance and can last for more than 100,000 kilometers – a great alternative to chain drives. Furthermore, shaft drives can be more costly but are a very reliable alternative that requires almost no maintenance.
Motorcycles with belt or shaft drives will be quieter on the road than those with a chain drive system.
10 Quietest Gas-Powered Motorcycles You Can Choose
With the above-discussed factors in mind, here's our list of the ten quietest gas-powered motorcycles for your consideration!
1. BMW K 1600 B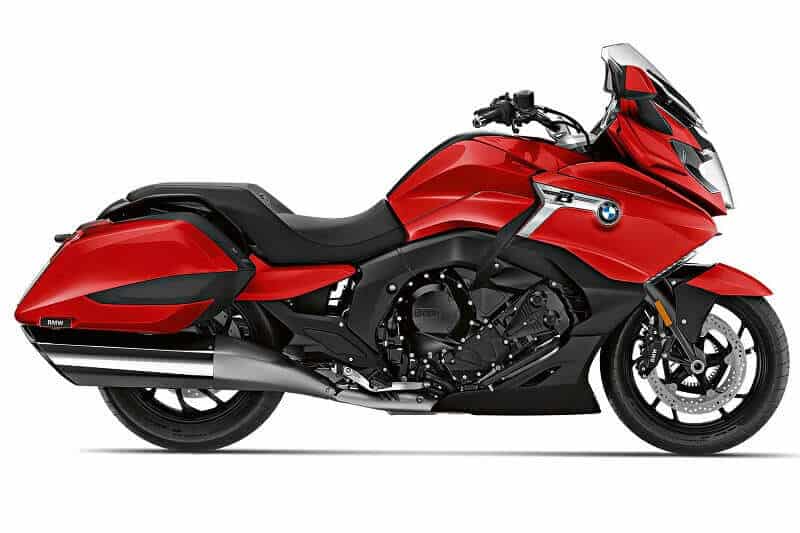 If you're looking for a relaxing (and quiet) cruise, then the BMW K 1600 B could be the perfect motorcycle for you. This motorcycle has more than enough power and rides smoothly. With innovative technology to boot, this is the perfect choice for any motorcyclist looking for a quiet yet powerful ride.
2. BMW R 1250 R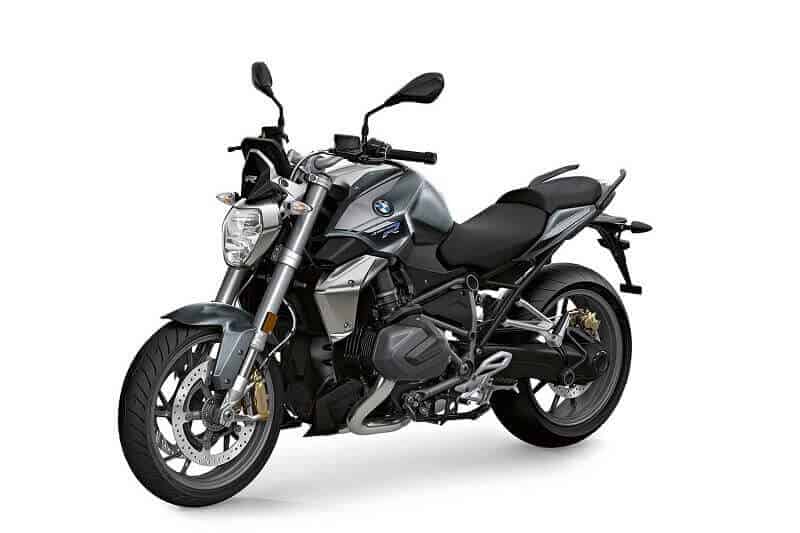 Not only is the BMW R 1250 R designed to look more dynamic, but it is more dynamic overall. With a revolutionary new Boxer engine, this motorcycle is designed to provide the driver with optimal performance regardless of how fast or slow you're driving. These motorcycles, which come standard with state-of-the-art rear silencers, are sure to deliver a quiet yet powerful drive.
3. BMW S 1000 XR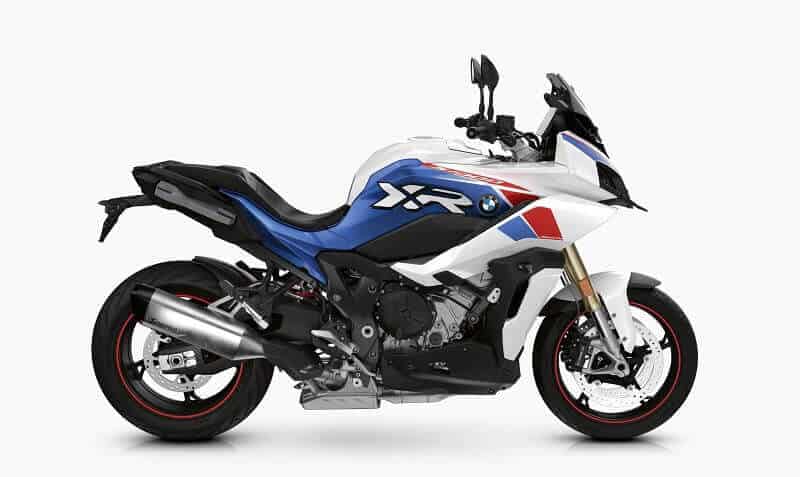 When it comes down to the BMW S 1000 XR, no compromises were made. With everything from great aerodynamics to the perfect ergonomics for you, this motorcycle is a great option for anyone looking for great performance and a quiet ride. In fact, driving noises is one of the elements that were specifically focused on in this motorcycle's design.
4. Honda Gold Wing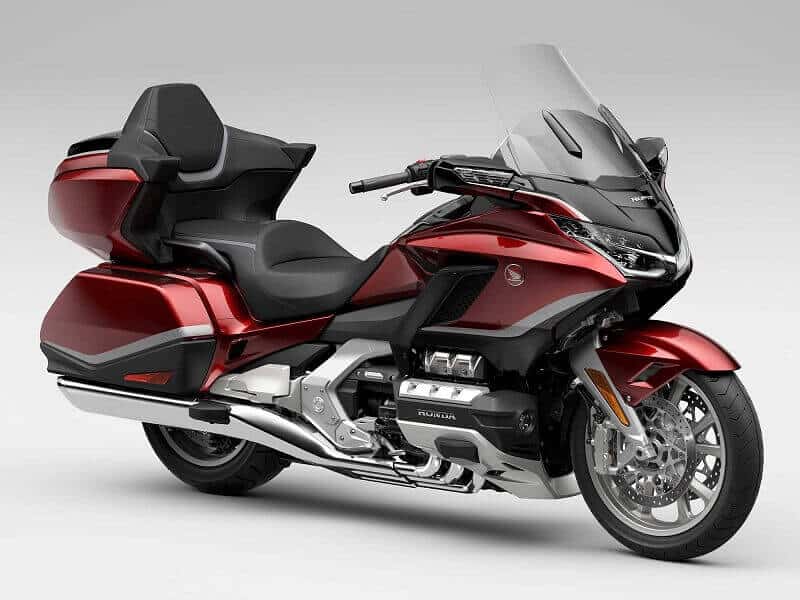 When it comes down to touring bikes, the Honda Gold Wing has always been a stellar choice. The current 2021 model takes everything that made those previous models fantastic and refines them even more. If you're looking for an all-around fantastic motorcycle that won't hurt your ears, you'll want to take a Gold Wing for a test drive.
5. Honda Rebel 500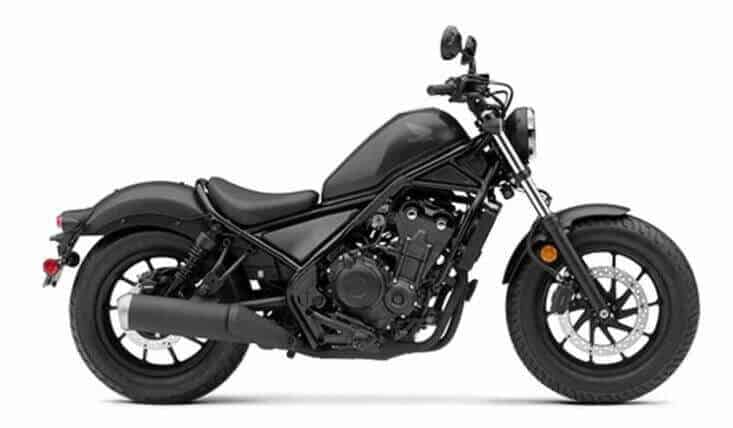 As discussed earlier, the design of a bike plays an important role in how it sounds – and Honda is fully aware of this. The new Honda Rebel 500 is a lightweight motorcycle with a narrow yet powerful engine. This is the perfect choice for those looking for a quiet yet highly enjoyable ride.
6. Honda Shadow Phantom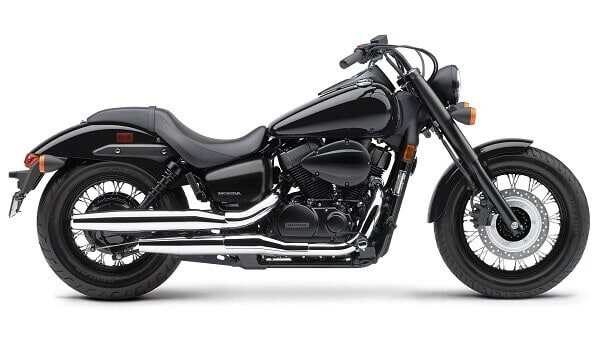 The Honda Shadow Phantom is a powerful motorcycle that stands out due to its ability to blend in. If you're looking for a motorcycle that will provide you with stellar performance and ride quality while keeping noise at a minimum, this could be the perfect choice for you.
7. Honda NC750X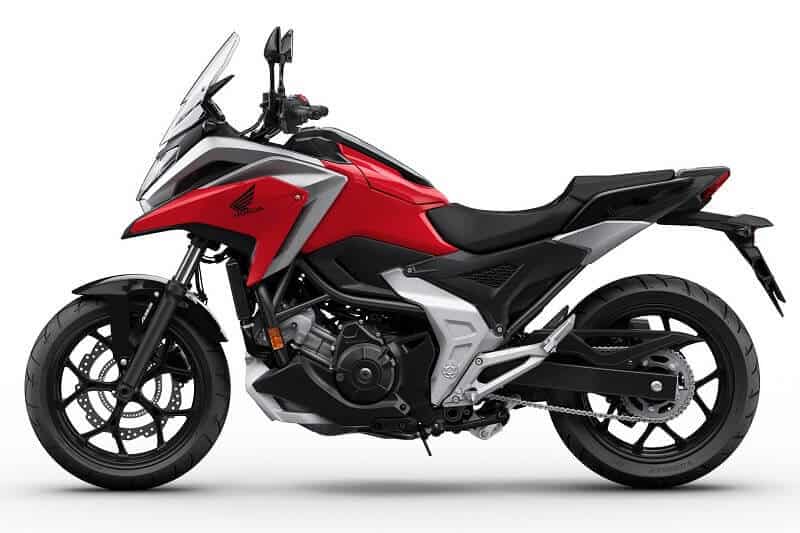 With increased performance and refined bodywork, the Honda NC750X is the last Honda motorcycle on our list. For anyone looking for a groundbreaking yet quiet ride, this is a motorcycle you need to consider. With increased performance and refined bodywork, this is a quiet beast compared to many other motorcycles on the road.
8. Kawasaki Concours 14 ABS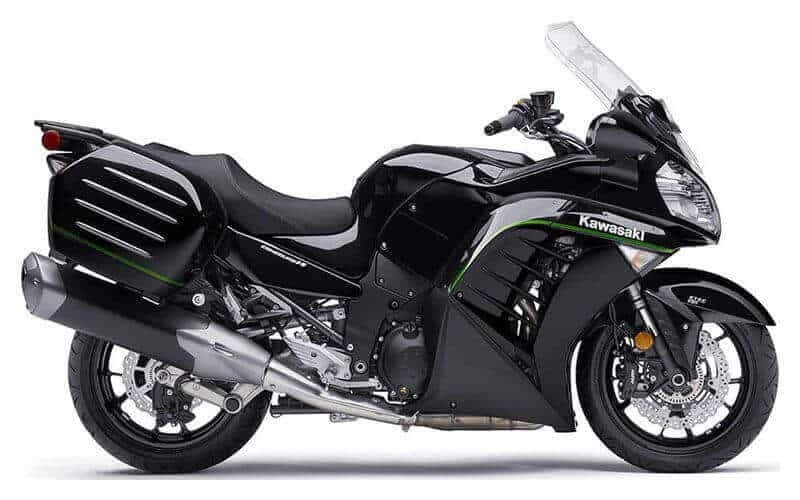 If you're looking for a sport-touring motorcycle that won't leave your ears in pain, the Kawasaki Concours 14 Abs could be the perfect choice for you. With innovative technology and increased performance, you can't go wrong with this state-of-the-art motorcycle from Kawasaki.
9. Kawasaki Ninja 400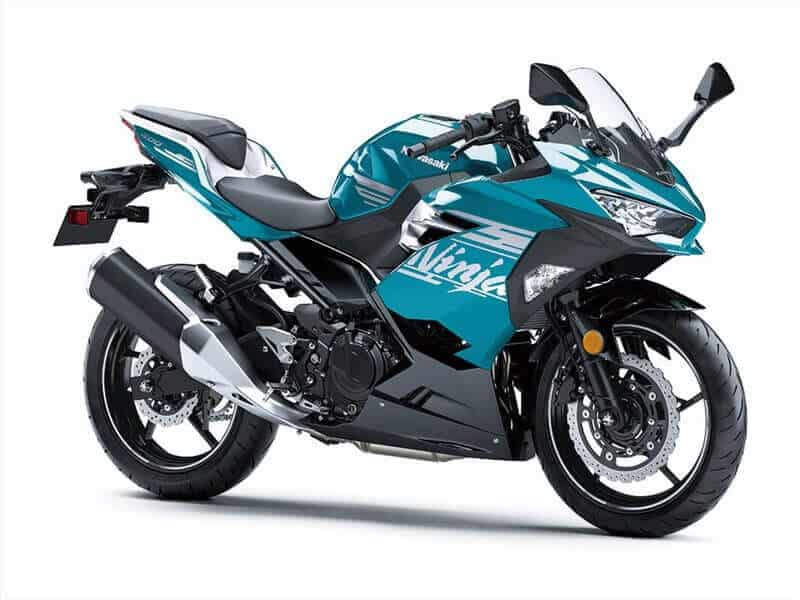 For motorcyclists looking for a quiet ride, there's another motorcycle from Kawasaki to consider: the Ninja 400. Not only will this motorcycle provide you with a smooth, comfortable ride, but it'll be a quiet ride. Not only is the Ninja 400 ideal for new motorcyclists, but it's also a great option for experienced riders.
10. Indian Scout Bobber Sixty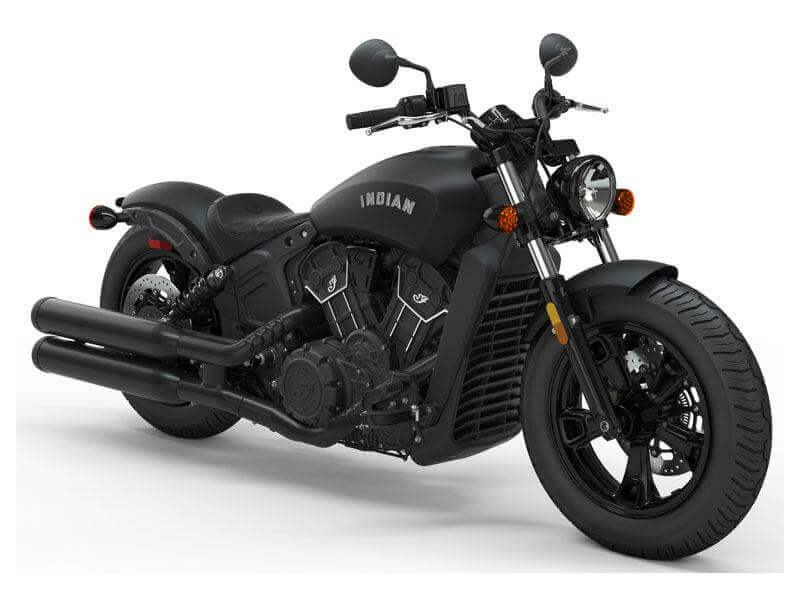 The Scout Bobber Sixty from Indian Motorcycle is a lightweight bike that's not only easier to handle but quieter overall when compared to similar motorbikes. This is a motorcycle that will turn heads for the right reason – not because your bike is too loud.
Conclusion
Motorcycles are known to be loud – but they don't have to be. In this article, we broke down the various factors that can impact how loud or quiet a motorcycle is. With these factors in mind, we took a look at ten of the quietest motorcycles available on the market today.
Information for this article was partially sourced and researched from the following authoritative Government, educational, corporate, and nonprofit organizations:
FM/LPP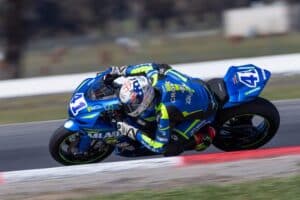 I've diligently categorized my motorcycle gear recommendations into all available categories, with the aim of providing you with a comprehensive analysis that showcases the absolute best options for all your needs. These items are the culmination of in-depth research, extensive testing, and personal use throughout my vast experience of 50+ years in the world of motorcycling. Besides being a passionate rider, I've held leadership positions and offered consultancy services to reputable companies in over 25 countries worldwide. To See Our Top Picks and the Best Prices & Places to Buy: Click Here!