Motorcycle Airbag vests have been in use across various industries since the mid-1990s and a compulsory feature of MotoGP suits since 2018. They are specially designed garments that inflate some gas into their lining to protect the wearer in case of impact due to a crash or fall. Most forms of motorcycle racing are extremely perilous and can lead to serious injury or loss of life if not mitigated.
As with many other features of our riding gear and bikes, manufacturers have been looking to transfer what they learn on the track to public streets to make motorcycling safer. So, for this post, we will explore the various choices you have as a non-professional rider when it comes to embracing this new technology that is just now trickling down from aviation and motor vehicle industries to good old two-wheelers.
How Much Will a Motorcycle Airbag Protect Me?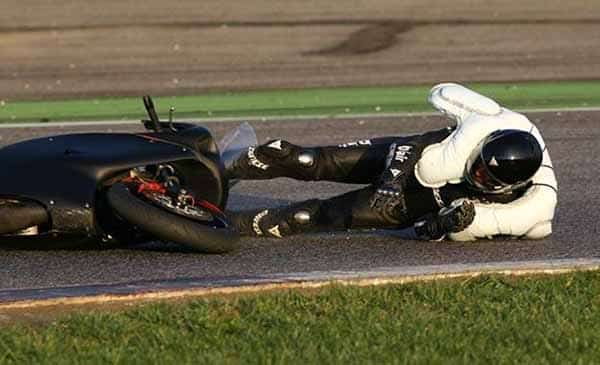 Far superior to other types of armor, but not as much as you might believe. Like all protective gear, motorcycle airbag vests have a CE standard, which EN 1621-4 ('1621' indicates motorcycle armor, '-4' signifies it's an airbag).
However, it's not obligatory for airbags to be homologated to them. Surprisingly, the majority of airbag manufacturers make no particular guarantees about impact protection. Alpinestars and Dainese are the exceptions, claiming that their systems provide as much protection as 18 back protectors piled together.
Traditional motorcycle armor is intended to defend against injuries caused by contact with the ground rather than a large, stationary item like an automobile. In this all-too-common collision, it's the chest and back that take the brunt of the impact, and it's these areas that road-focused airbag systems are supposed to protect.
Airbag vests—though more expensive than traditional vests—prevent serious and life-threatening injuries to the thorax at impact speeds up to 31mph, according to a small study in France that sampled 27 real-world accidents involving riders wearing airbags.
Although this may not seem like a lot, the amount of impact energy involved in hitting anything at that speed is enormous; the body can only take so much, and no safety equipment can entirely protect you in all situations.
Related: Motorcycle Airbag Vests-Safety of the riders
Key Considerations to Make When Looking for a Motorcycle Airbag Vest
Inflation Time
The speed at which a motorcycle airbag vest can inflate determines its effectiveness. As a result, it's critical to check the inflator's deployment time. Depending on the manufacturer and model, this frequently varies. In 0.1 to 0.3 seconds, the best airbag vests can deploy.
Location of the Activation System
Normally, the vest is fastened to the bike by a quick-release attachment in the chest area. The airbag deployment system and its CO2 cartridge must be located on the right side of the lower abdomen for safety reasons. This location isn't close to any main body organs.
Abrasion Resistance
Unlike vehicle airbags, motorcycle airbag vests are designed to be reused. To resist erosion, scrapes, and harsh weather, they must be manufactured of abrasion-resistant material.
Coverage
Look for an airbag vest that fully protects your most vulnerable body parts. Airbag vests for motorcycles do not provide the same level of protection, but most inflate to cover the torso, rib cage, neck, and spine. There are also pop-down airbags vests that protect the tailbone.
Reflective Fabric
Some airbag vests, particularly those made for on-road motorcycle riding and commuting, are equipped with reflective or high-visibility material to improve your visibility under low light.
CE Certification
The acronym CE stands for Conformité Européenne, which translates to European Conformity. A CE rating is given to most international motorcycle brands that sell safety gear in various global marketplaces. It indicates that items meet the European Economic Area's health, safety, and environmental protection regulations for motorbikes.
What About the Different Types of Motorcycle Airbag Vests?
There are generally two types of airbag vests; tethered and smart airbag vests. There isn't much of a difference between these two varieties in terms of protection:
Tethered Motorcycle Airbag Vests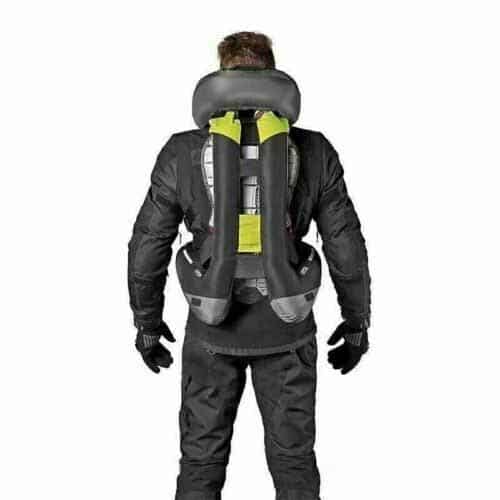 This is a motorcycle airbag vest that has to be attached (tethered) to the bike by a lanyard or cable mechanism to trigger in case you lose the bike. It's the activation that punctures the metal cap of the CO2 canister inflating the vest instantaneously. Brands like Helite, Hit-Air, Moto Air, Flayastar, and XMT Moto use this mechanism in their vests.
Some like FLayastar may appear cheaper, but they don't include a cylinder, so you will have to purchase one separately. It is also cheaper ($30)—when compared to $250 (Dainese) and $300 (Alpinestars)—to refill the Helite-carbon dioxide canister and reset it.
Smart Motorcycle Airbag Vests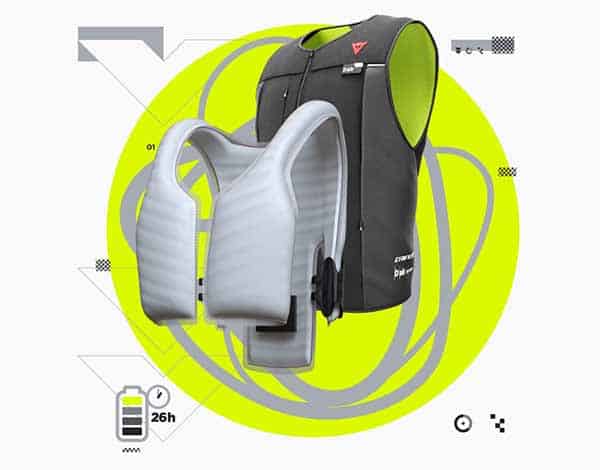 Smart motorcycle airbag vests, with a deployment system, are offered by popular motorcycle gear brands such as Klim, Ixon, Alpinestars, and Dainese. The rider is not attached to the bike in any way. These inflatable vests monitor a rider's position using technology and sensors, and they can detect when a rider is about to fall off their bike and instantly inflate.
They can also detect imminent rear-end collisions when the bike is stationary. Vests from Ixon and Klim can be worn under a rider's jacket. Smart vests, jackets, and full riding suits are available from Dainese and Alpinestars such as the Alpinestars Tech-Air 5 System, which is a lightweight, self-contained wearable airbag vest that may be worn beneath almost any clothing and has an impressive inflation time of just 40ms.
The Klim's Ai-1 Smart Airbag Protection Vest, which requires an ongoing subscription but costs as little as $12 per month, consists of two parts: the vest itself, which is made by the apparel brand, and the airbag system, which includes a small black box (sensor module), which is made by a French company called In&Motion. The sensors and computer components in the module detect a collision and cause the bags to inflate.
Can I Wear a Motorcycle Airbag Vest After It Has Deployed?
Most motorcycle airbag vests are designed to be reusable. You can put it back on if the airbags and related systems are still functional. Just make sure the vest's material and other components are in good condition. Most importantly, replace the CO2 cartridge before wearing it again.
In most cases, the changeable cartridges are 50cc or 60cc. If you're going on a longer trip, buy a couple of extra cartridges to have on hand.
Related: 12 Motorcycle Safety Tips Every Rider Should Know
Final Thoughts
Motorcycle airbag vests that inflate around the rider's torso in the event of a crash have been used in professional racing for decades. They are so effective because they absorb rather than just dissipate impact like traditional armor does.
Now, self-contained airbag vests are now available from brands like Dainese and Alpinestars, which can be worn beneath any motorcycle clothing. Unlike older models that have a tether attached to the bike to trigger inflation, these vests use gyroscopes and accelerometers to detect a crash and deploy automatically.
In addition, today's vests find a nice balance between safety, comfort, and aesthetic appeal, so even fashionistas have no valid reason to ride without one.
Conclusion: Michael's wrap-up and summary
Airbag vests and airbag suits have gained a lot of attention in the last few years but there not a new concept at all. I remember saying the SPIDI airbag system at the EICMA international motorcycle exposition in Milan Italy more than 30 years ago!
Like many things, some products are just before their time.
Most people will focus on price and performance when considering buying one of these safety products and while those things are important, I would point out the following.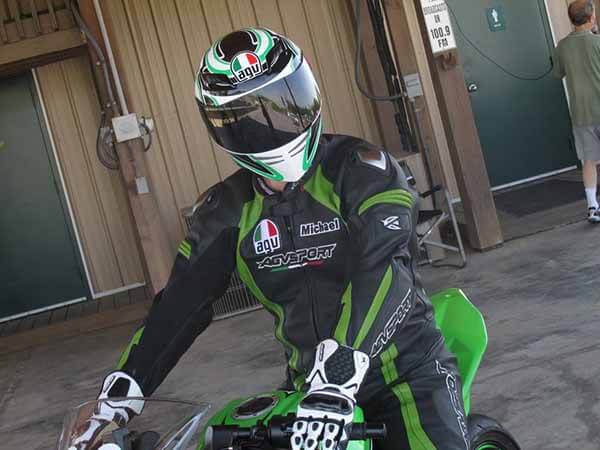 I would recommend a brand and system that is sold in your local market and through a company that will be around for at least five years.
These products are very expensive and if they need replacement cartridges or some kind of repair or warranty issues you don't want to be stuck with a very expensive souvenir.
Check and see how easy it is to obtain replacement cartridges and replace yourself and check reviews from other customers as to any possible repair issues and how easy it is to get them done.
Also, you want to make sure it fits properly as most of the companies that manufacture these products are European or Asian and many Americans are quite a different size than their motorcycling counterparts in other places in the world. If it doesn't fit properly, it's not only going to be uncomfortable but probably not as effective either.
About the author:  Michael Parrotte was the Vice President of AGV Helmets America, and a consultant for KBC Helmets, Vemar Helmets, Suomy Helmets, Marushin Helmets, KYT Helmets, Sparx Helmets. In addition, he is the founder and owner of AGV Sports Group.
FM/A