Not many buyers consider the weight limit an important specification when purchasing a motorcycle. They go for style, top speed, and other performance items, tending to neglect it much to their disappointment.
After all, riding a motorcycle should be comfortable and safe – and weight is a critical component to the riding experience. Overloading your motorcycle reduces its response rate and increases safety risks.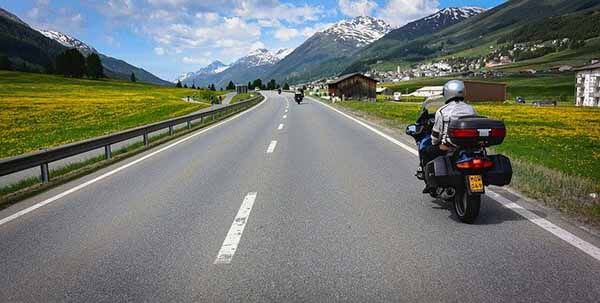 Look at the adverts and brochures for most bikes, and you will quickly realize that weight rating is not a feature that manufacturers are willing to volunteer to buyers despite this being a critical dimension. So, join us as we discover the correct criteria for determining the maximum weight to carry on a motorcycle.
The Right Motorcycle for Your Personal Weight – Important Weight Numbers for Your Motorcycle and Where to Find Them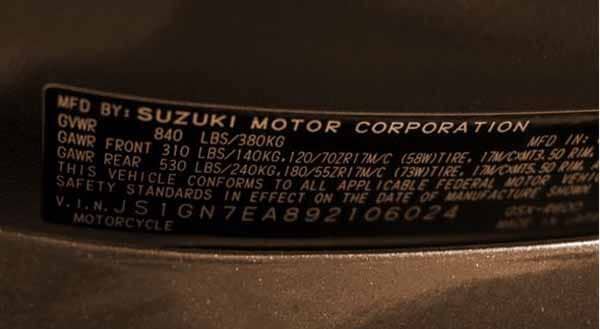 The GVWR (gross vehicle weight rating) and the GAW (Gross axle weight) are common specifications supplied with every motorcycle release. Gross vehicle weight rating is the manufacturer's declared maximum safe mass of the motorcycle, including its own mass and everything it carries.
It's calculated using tire profile and load capacity, as well as brake, suspension, and frame capacity. On the other hand, the gross axle weight rating is the greatest distributed load that a road vehicle's axle can support. GAWR is usually followed by the initials FR or RR, which stand for front or rear axles, respectively.
The GAWR and GVWR are normally indicated in the owner's manual and/or on the VIN plate attached to the chassis apex on or near the steering of the bike.
You'll also need to figure out the wet/curb weight and dry weight. Dry weight is how much a motorcycle weighs after it has left the factory, excluding fluids and gasoline. Usually, this information is listed in the user handbook.
To get an approximation of the wet weight, add extra 50 pounds to the dry weight, which accounts for fluids and fuel. Precisely, curb weight is the weight of the motorcycle in its rideable state.
Can I Estimate Maximum Motorcycle Weight by Doubling Gross Axle Weight?
Doubling the GAWR doesn't determine the carrying capacity. It also won't ensure that the weight is distributed evenly. Instead, subtract the wet/curb weight from the gross vehicle weight rating (GVWR) to determine a motorcycle's carrying capacity. When doing the calculations, consider your personal weight and whether you'll be transporting a passenger or gear.
How to Know the Right Motorcycle Size for Your Weight and Height?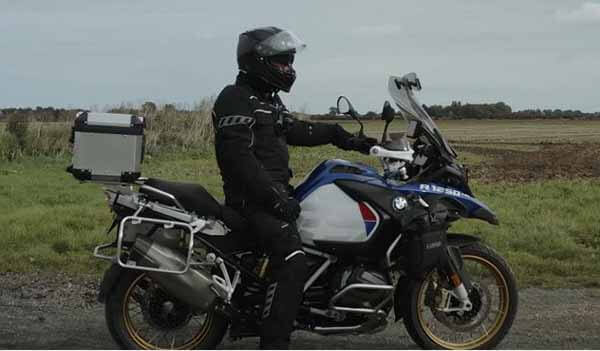 A motorcycle that weighs more than 500 pounds is considered hefty for most riders. Look in your owner's manual for the bike's GVW (gross vehicle weight). In general, a 250cc motorcycle can carry up to 320 pounds.
This implies that if you weigh more than 250 pounds, you will be okay riding a 250-450cc bike, while a rider in 150-250 pounds can ride a 250cc unit. You can probably go safely 10-20% over that.
You need to understand that although manufacturers try to target as wide a customer base as possible with every release, it's not a one-size-fits-all affair. A Ducati Multistrada 1200 Enduro or Kawasaki Versys 1000 LT can haul immense weight with exceptional balance, but don't expect the same of lighter sport motorcycles, like the Ninja H2, in which the spec weight is an optimal value for handling and performance.
Consider Your Own Body Weight
When you are leaning on the heavier or lighter than normal sides of rider sizes, you will find that comfort and safety are more important than style and what bike is trending on the local drag racing scene. There are bikes, like the Ducati Monster 1200S, which are built with chunkier riders in mind. A good place to begin is a dealership where they offer test rides. 
On the flip side, there is such a thing as too many motorcycles for lighter-built riders. Whether you're an agile man or a petite lady, you can ride and explore with most adventure bikes. Just make sure you choose a motorcycle that you can lift alone in case you take a fall. Also, consider lifting skills and tiredness at the end of a long day of riding and adventure in case she goes down.
Take Into Account Luggage Requirements
The weight allowable on a motorcycle equals the difference between the GVWR and the rated curb weight. The actual weight carrying capacity can be derived from a formula much too intricate for the scope of this course.
In most cases, the motorcycle weight limit is around 350 to 450 pounds. Attempting to transport loads that are absurdly enormous or heavy on a motorcycle is both unsafe and foolish.
Remember this weight is inclusive of yourself and your pillion or any other cargo you wish to bring along on your trip. Again, you can refer to the owner's manual or the VIN plate on your chassis for this information.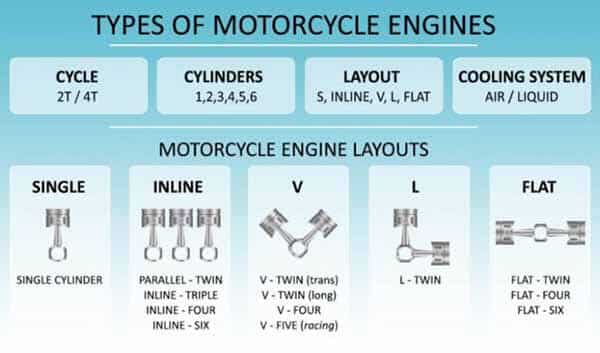 Other than the weight rating, it's important to consider the horsepower packed in the motor. Even if you are a heavier-built rider, you will find that almost any size of bike can get you moving. Just the same, you want a bike that will give you good comfort and efficiency and will last long.
Purpose of Your Motorcycle
Motorcycle manufacturers focus on the purpose of each model when designing the chassis, wheelbase, engines, and suspension among other features that affect the loading capacity.
Sportsters, like the Suzuki GSXR 1000, need to be nimble while ADVs, like the BMW R1200GS or the Honda Africa Twin, are required to carry a bit more weight to bring a little comfort to the road. Commuter motorcycles are narrow, light, and fuel-efficient just like the popular Honda CB500X.
If you frequently travel with a passenger, you should take this into account and get a bike with somewhat more power than you believe you require. For example, if you think 600cc is plenty, opt for the following tier at 900cc.
Final Thoughts on the Maximum Weight to Carry on a Motorcycle
When you make up your mind to buy, but the pleasure of riding ahead of the prestige of owning a showpiece model. Choose a motorcycle with which you are comfortable, not one that will merely serve as a trophy to make you seem good.
A 250-300cc motorcycle is a simplest and safest option if you're still undecided about what size motorcycle to obtain for your first ride. For a first-time heavy rider, a 600cc motorcycle with rider modes is a good choice.
It's powerful enough to sustain your personal weight, height, pillion, and luggage requirements without being damaged or overworked. Practice until you're comfortable with it.
About the author:  Michael Parrotte was the Vice President of AGV Helmets America, and a consultant for KBC Helmets, Vemar Helmets, Suomy Helmets, Marushin Helmets, KYT Helmets, Sparx Helmets. In addition, he is the founder and owner of AGV Sports Group.
MS/A