Riding motorcycles in Thailand is something that most people consider exciting, cool, romantic, adventurous, and convenient amongst other nice adjectives. However, there are some negative adjectives that people do not like to talk about even though they shouldn't be ignored.
The adjectives include lethal, dangerous, and deadly amongst others. More lives continue to be lost on the roads in Thailand and it's time to talk about this menace. Here, we look at the facts and figures about how riding motorcycles in Thailand's deadly roads can be life-threatening.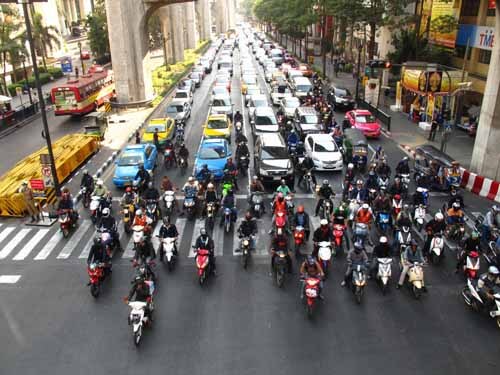 Stats that Kill – Riding Motorcycles in Thailand
Do you like riding a scooter or a motorcycle in Thailand? Statistics show that over three-quarters of road deaths involve riding motorcycles in Thailand. According to a recent survey by the World Health Organization (WHO), more than 5,500 motorcycle riders die every day in the country.
Looking at these figures, we lose over 15 lives every day, thanks to grisly accidents. What is worse is that the fatalities keep increasing as each day passes. This puts Thailand on the map as one of the most dangerous roads in the world.
Motorcycle Deaths and Injuries Stats by Categories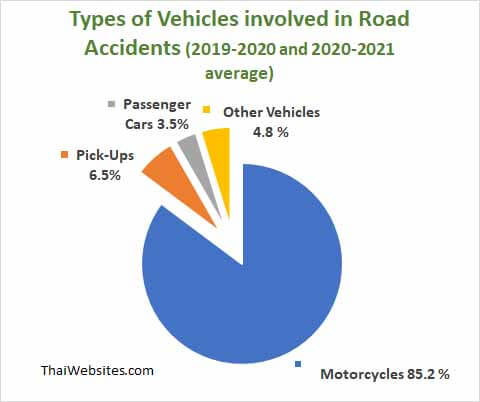 Vehicles involved in Road Accidents for the New Year period 2019-2020 and 2020-2021 (average). Other data suggest the proportion of Casualties is strongly related to these data. For example, motorcycle drivers make up about 80 % of the casualties. At ThaiWebsites.com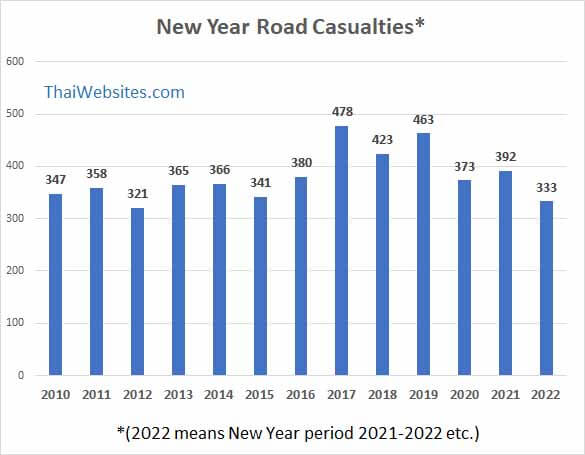 The first 10 months of the year 2018 saw over 13,000 road accident cases. Of the total number, more than 14,500 people were injured while 246 people ended up dead in Chiang Mai Province.
Of the people that died, 25 people were foreigners while the rest were natives. 1,100 foreigners were injured in the various road accidents that year.
Why The Numbers Keep Rising
Even with these devastating facilities, nobody seems to have a solution for the menace that is the roads in Thailand. However, studies have shown the following factors to be the main contributors to road accidents.
Riding Motorcycles in Thailand and Scooters These are the Most Common Means of Transport in Thailand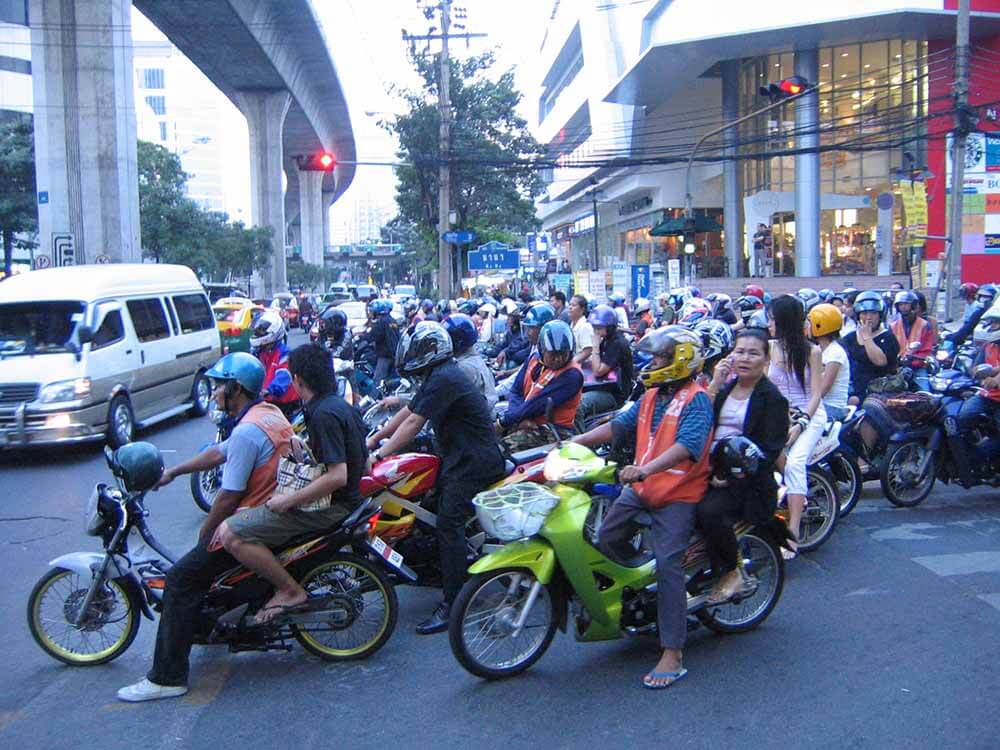 Motorcycles are the most common method of transport for Thais. Study shows that Thais bought over 1.74 million motorcycles last year alone. The Thai Automotive Industry Association further stated that only 768,788 cars were bought in that same year.
The number of motorcycle riders in Thailand is, therefore, over twice as much as those that own vehicles. This contributes to the skyrocketing figures for motorcycles and scooter accidents. The more they are, the higher the chances of being involved in an accident.
Untrained Motorists on the Road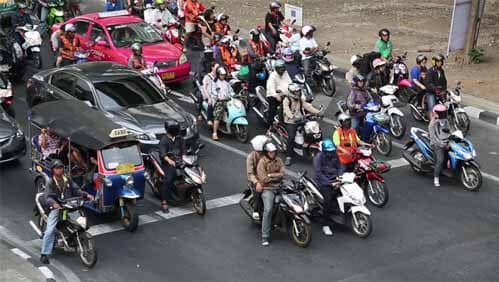 Motorcycling must go down as one of the most abused activities. Statistics from 2017 by the Department of Land Transport (DLT) showed that over 37% of motorists do not have driving licenses. It is obvious that over 50% of road carnages in Thailand involved unlicensed motorists.
Most motorists prefer learning how to ride from their families and friends rather than going to a driving school and learning from the best. This can be attributed to the country's weakness in the licensing policy.
Carelessness on the Roads
The motorists riding motorcycles in Thailand's deadly roads are very careless in how they behave. For instance, they overtake from the wrong side of the road, over speeding, and cross in front of oncoming vehicles.
Additionally, people do not like to insure themselves. Research in 2017 showed that 34% of the motorcycles on the road were insured.
How to Curb the Menace
The numbers here are terrifying. Something must be done to help the riders riding motorcycles and scooters on Thailand's deadly roads. We suggest the following:
Road users should be educated on riding safely, obeying the traffic rules, and going through the right channels to get their licenses

The government should be serious about insurance and traffic law breakers

Sharing the road is not a bad thing. Road users should be made aware of this

Do not ride your scooter in the middle of the road.
Conclusion
As each day passes, more than 15 motorists lose their lives on Thailand's busy roads. This number is far too high to be ignored, especially in a country where scooters and motorcycles are the main modes of transport.
Both injuries and deaths are caused by unqualified riders, carelessness, and unwillingness to share the road. The best way to deal with these problems is to have stricter rules in place. Licenses must be obtained through the right channels and traffic rules must be followed.
Information for this article was partially sourced and researched from the following authoritative Government, educational, corporate, and nonprofit organizations:
M/HW