Here is a list of things that will show you how to sell your motorcycle fast. When it comes to the time for you and your motorcycle to part ways, it's important to know how to sell your motorcycle. There are many things you can ensure that you receive the best price possible if you're selling it.  Presenting your motorcycle in the best way possible, ensuring any damage is fixed, and selling it through certain channels are all factors that need to be considered.
How to sell your Motorcycle? The best outlets to sell your motorcycle are Facebook Marketplace, Craigslist, eBay, Cycletrader.com or just a simple "FOR SALE" sign if the bike is displayed in a high traffic area.
Things to think about before selling your motorcycle, there are a couple of questions you should ask yourself as they can influence how and where you sell it:
Why Are You Selling?
The first question to ask yourself is why are you selling? There are a number of different answers including needing cash, looking for a fast sale, looking for a genuine motorcycle enthusiast, and so on. The answer to the question, why are you selling will influence the method you use to sell your bike, the price you sell it for, and the urgency with which it is sold. It might also mean taking the time to get to know the potential buyers so that you can ensure it's going to the right person.
Who Are the Potential Buyers?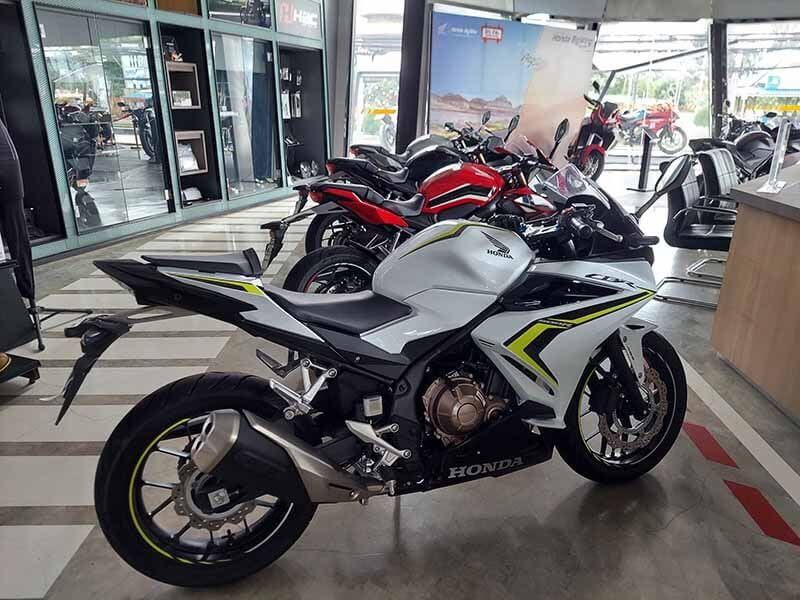 In most instances, you will end up selling your motorbike to one of two groups:
1. Dealership
A dealership may buy your motorbike from you, but they will usually be looking to onsell it in a relatively short time frame. What this means is that you are likely to receive less than if you were to sell privately. The advantages, however, are that you are likely going to sell your motorbike in a relatively short time frame and the transaction process is likely to be relatively smooth.
The other advantage of selling to a dealership is that it minimizes the risk. Selling a bike privately can expose you to unsavory characters or risky situations, as in most cases you won't necessarily have met the buyer previously.
2. Private buyer
You are more likely to get a better price with a private buyer. The downside is that it may take longer to find that buyer, and you will have to bear the costs of any advertising. There is a need to put in the effort and be patient when selling privately. Often this means that you end up dealing with a lot of what are known as tire kickers. These are people who insist on viewing the motorbike but never have any real intention of buying.
When selling a motorcycle privately, it's important that you consider where you will meet potential buyers. Remember to prioritize your safety. Not everyone who is interested is someone that you should invite to your home. This is how to sell your motorcycle:
Prepare Your Motorcycle for Sale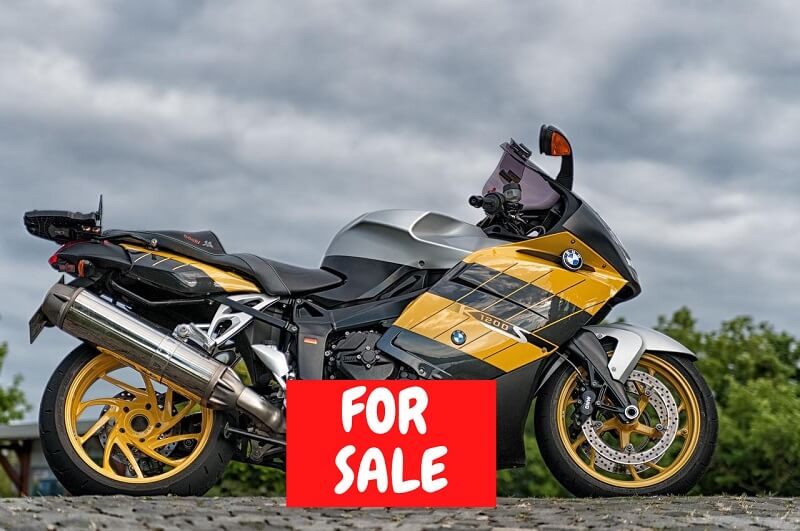 Clean your bike: When selling your motorcycle, it's important to present it to the buyers in the best possible light. Before you even begin the selling process, it's crucial that you clean your bike and repair any damage to it.
Stock parts: Some buyers prefer stock parts on the bike, so if you don't want to put any replaced stocked items on the bike, then make sure they are available and include them in the sale.
Photographs: Before listing your bike, you'll need to get some decent photographs. Try to photograph your bike in good light, against an uncluttered background, and from multiple angles. Buyers want to see exactly what they are buying. If there is any damage to the bike, it pays to be upfront and photograph it.
Determine The Price
It always pays to be realistic when it comes to the price, most buyers will try to negotiate, so remember to factor this into the equation. There are several resources that can help you determine a fair price, such as the Kelley and NADA books. Check out the prices of other similar bikes in the area and look at the condition they are in, as this can help you determine a fair price.
How To Sell Your Motorcycle?
If you choose to sell your motorcycle privately, then one of the first decisions that you will have to make is where you are going to sell it. There are two main options to consider:
1. Local Sale
A local sale takes some of the hassles out of the sale. The buyer is likely to view the bike in person, which means there is no shipping if they decide to buy it, as they can simply pick it up.  This leads to the next advantage which is personal buyers typically pay in cash. There is no waiting for a check to arrive and clear or a money transfer to be made. You get the cash when you hand the bike over.
For those that are looking to sell their bike to an enthusiast who will appreciate it, selling locally means you have the opportunity to meet and get to know the buyer. Unfortunately, by restricting your audience to local people, it may be harder to find that enthusiast. This is the main disadvantage of trying to sell only locally, you don't get the audience you would if you sold through the larger online sites.
2. Online Sales
How to sell your motorcycle online, there are several factors to consider:
Shipping
Depending on where you are shipping the motorbike shipping can be costly if the buyer does not live in the vicinity. Things that add to the cost of shipping include weight, distance, and company. There can be major differences in the price a company charges, so it never hurts to look around.
Whether you choose open (on trailer), or enclosed (in the truck) shipping is often influenced by the season.  It's worth planning in advance if you're planning on open shipping with it offering significant savings but leaving the bike exposed to the elements.
Marketplaces
Some of the most common marketplaces to sell your motorcycle are:
Cycle trader: This is one of the largest motorcycle marketplaces where both dealerships and private sellers list bikes.
ChopperExchange: This marketplace sells only American bikes. This site has a strong community, making it the ideal place to find an enthusiast.
Cyclecrunch: Run by the same organization as ChopperExchange, Cyclecrunch is open to all motorcycle classes and brands.

on: If it has wheels and a motor, it can be listed on Rumble. on.

Autotrader: This is the website of a popular magazine.
Classifieds
In addition to the online marketplaces, there are online classifieds. The most popular sites are Craigs List, eBay, and Facebook Marketplace.
Necessary Paperwork
When you sell your motorbike, it's important that the title is properly transferred. The title details who owns the bike. It includes details such as the VIN, year, makes, and model of the bike. To transfer ownership, both the buyer and seller need to sign in the designated areas.
When Is the Best Time to Sell Your Motorbike?
Generally, bikes sell best in the spring, meaning the rider will have the opportunity to take full advantage of the summer months. Trying to sell a motorcycle over the winter months is a lot harder, and it's unlikely you will get a high price. In the end you will find many factors that affect how to sell your motorcycle.
Information for this article was partially sourced and researched from the following authoritative Government, educational, corporate, and nonprofit organizations:
Buy, sell or transfer a vehicle
About the author:
Michael Parrotte started his career in the motorcycle industry by importing AGV Helmets into the North American market. He was then appointed the Vice President of AGV Helmets America, total he worked with AGV Helmets for 25 years. In addition, he functioned as a consultant for KBC Helmets, Vemar Helmets, Suomy Helmets, Marushin Helmets, KYT Helmets, and Sparx Helmets.
In 1985, He is the Founder AGV Sports Group in cooperation with AGV Helmets
Click here for LinkedIn Profile: https://www.linkedin.com/in/parrotte/
Click here for complete AGV Helmet & AGVSPORT History https://agvsport.com/michael-parrotte
Click here for all AGV Sports Group Social Media information http://agvsport.info/
FM/L