The much-awaited Kawasaki ZX25R has been unveiled in Indonesia this year. The Indonesian market welcomed both the standard at RM28,427 and the SE at RM33,431 at the same time. Although the wait was long, as a result of Covid19, the much-hyped motorcycle seems to be worth every hype.
But despite the popularity of this motorcycle, a lot of people don't know much about it.
If you're currently among these people, I assure you that you are not alone. I strongly believe that you'll do better after reading this article.
Since we'll be talking about what you may want to know about this motorcycle, it is important that you pay close attention. I promise not to bore you. Here are some of the questions people have asked about the ZX25R.
Is the Kawasaki ZX25R a new design or an improvement of some existing motorcycles?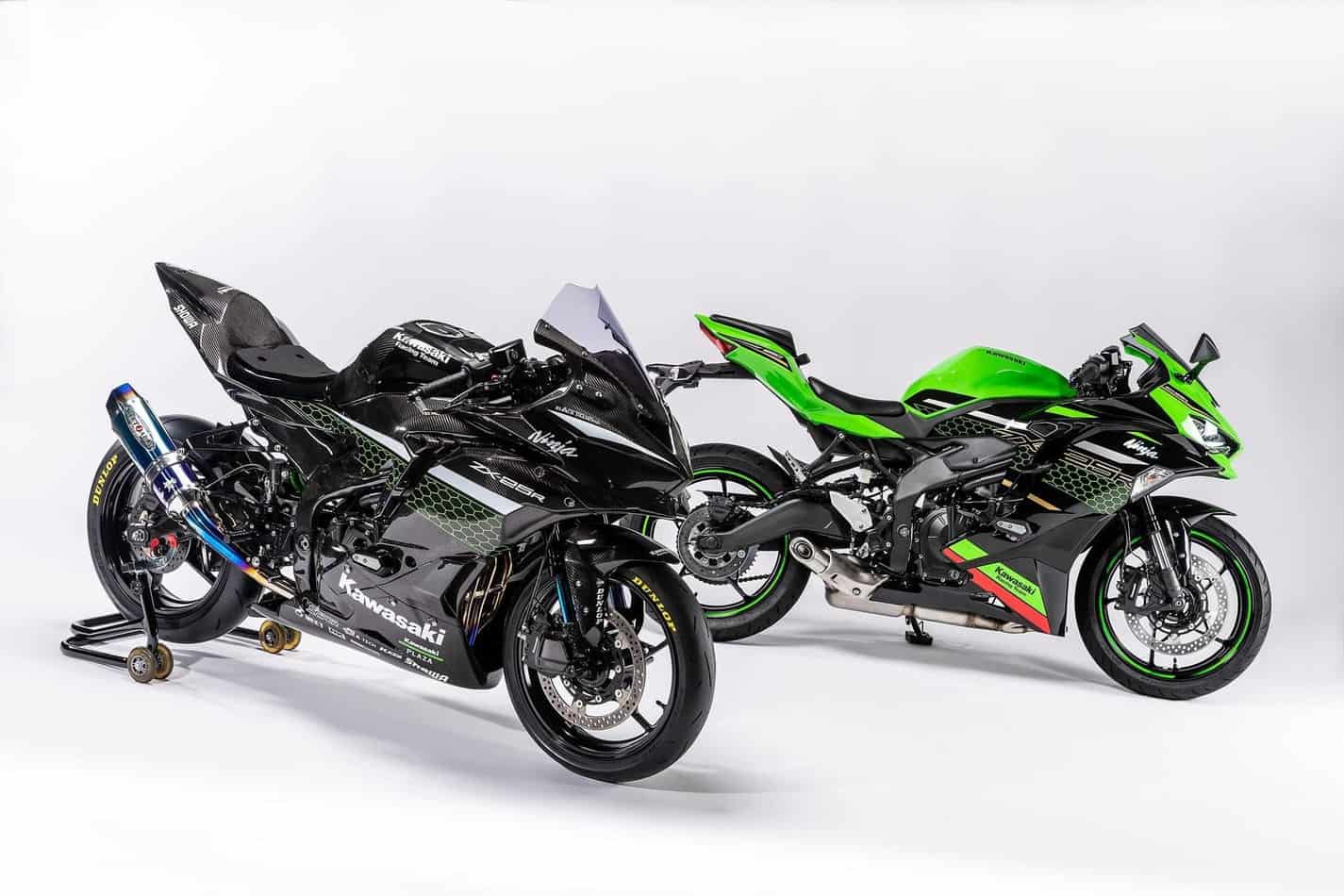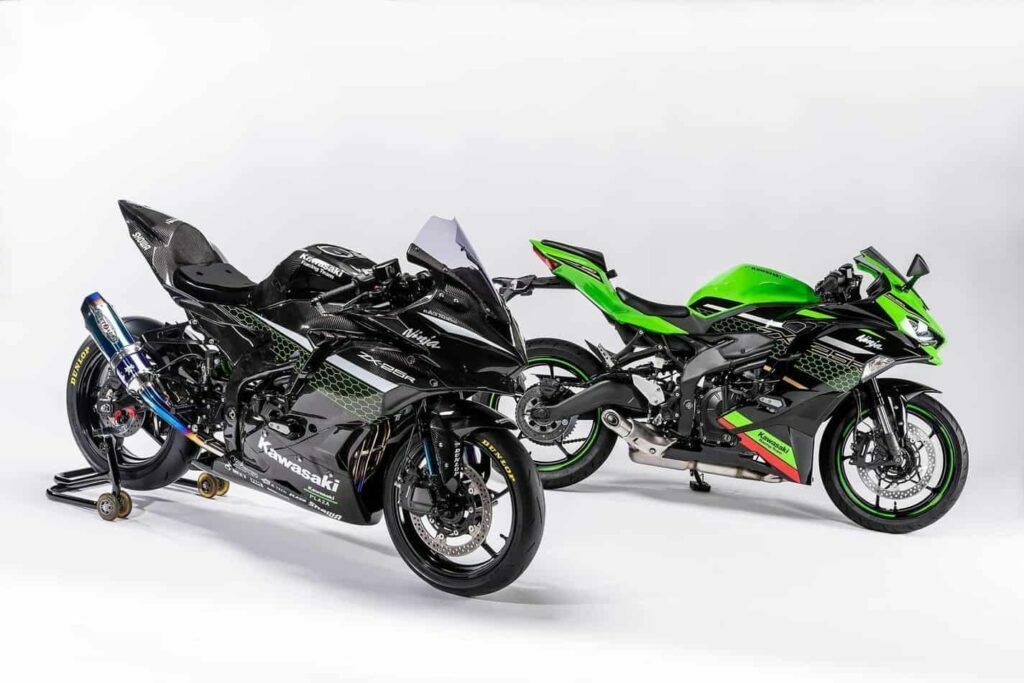 A lot of motorcycles in the market today are improvements from old models. If you're a motorcycle lover, you probably know this already. But this is not to say that there aren't new bad boys in the market.
The Kawasaki ZX25R is a completely new design. Though it shares a certain resemblance with the Ninja 250 and 400 respectively, it is still one of its kind. I'm going to tell you why.
This model has an aggressive look, but it's very lean to facilitate switching acceleration at high speed. It looks tough but cool and lightweight.
ZX25R is a sportbike with a swingarm that springs upward and a protruding lip in the front mask. It also comes with ram ducts that are nicely attached above the headlights. This motorcycle uses the air pressure created in motion to boost the performance of your Engine.
It also poses a large analogy tachometer with a warning lamp on one side and a gear indicator on the other. The other side also features a multiple-function LCD screen that is just within the biker's reach.
In addition to this, the ZX25R's undercarriage is higher than that of many small-displacement motorcycles. This is possible because of its Sff-Bp inverted front fork and a large diameter disk. Also, the tires of ZX25R's are widened for balance.
The ZX25R's design is completed with a steel trellis frame. The frame is made with thick pipes, exposing the region around the pivot and main tube. This unique configuration has made a lot of people liken the ZX25R to the ZX10R. This motorcycle is not one without a single ancestor.
Is The ZX-25R Available In All Markets?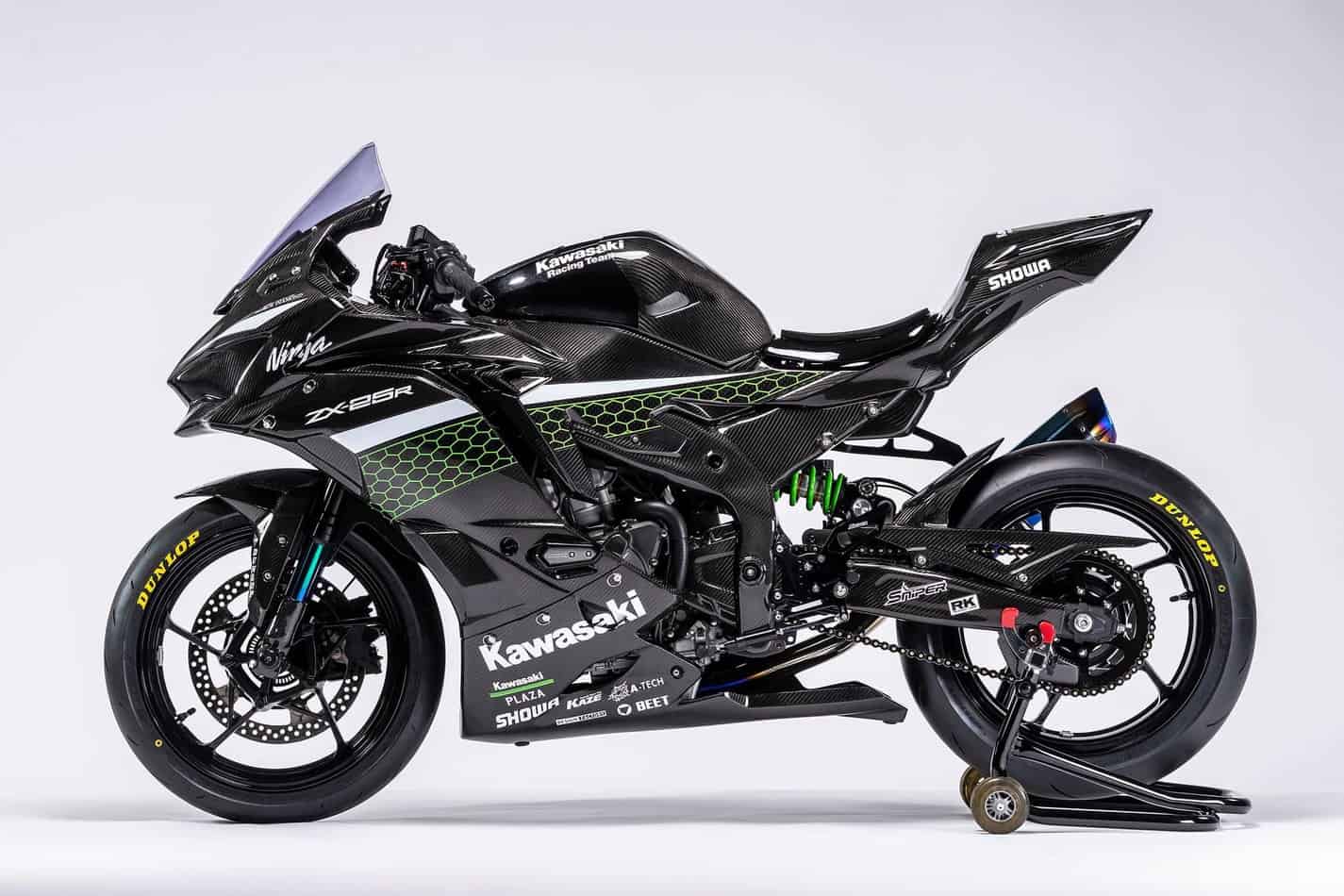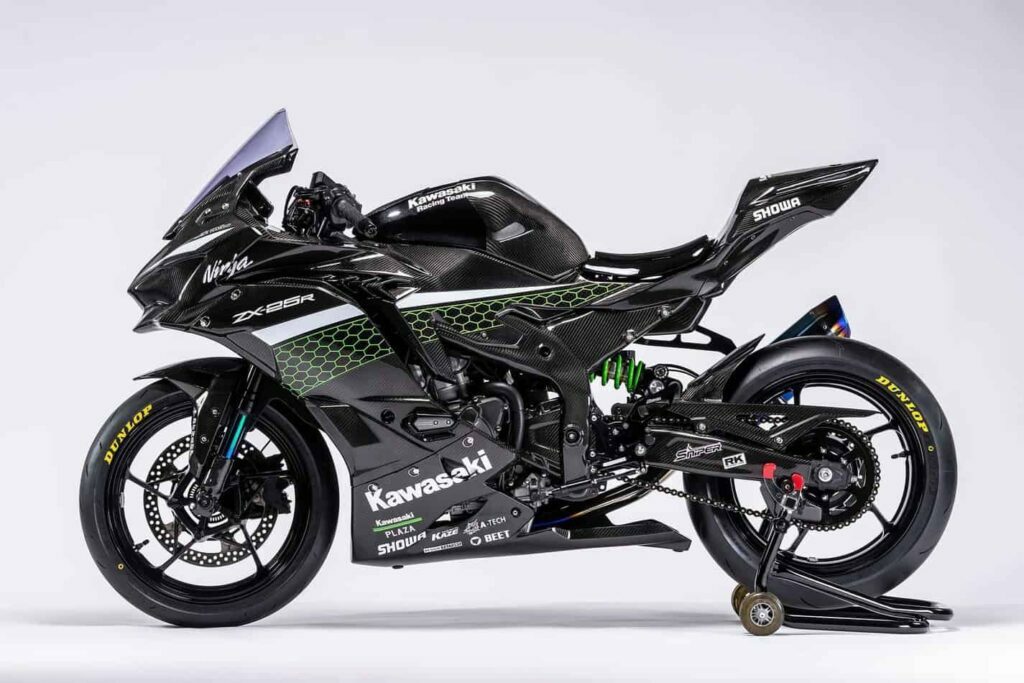 Not at the moment! This model was unveiled in Indonesia in July 2020. However, there are strong rumors that it is now available in Japan, with India and New Zealand next on the list
But when will we have this bad boy in the US, UK, Ireland, Australia, or even some in South Africa? For now, we don't know for sure. However, we strongly hope to have it in the US soon enough.
Ever since Kawasaki K2 was sent to the US, the European market has been seeing many motorcycles that were not produced in the region. So, I believe the ZX25R will find its way to the market; it may only take time.
Is The

ZX25R

Designed For Multiple Riding Conditions?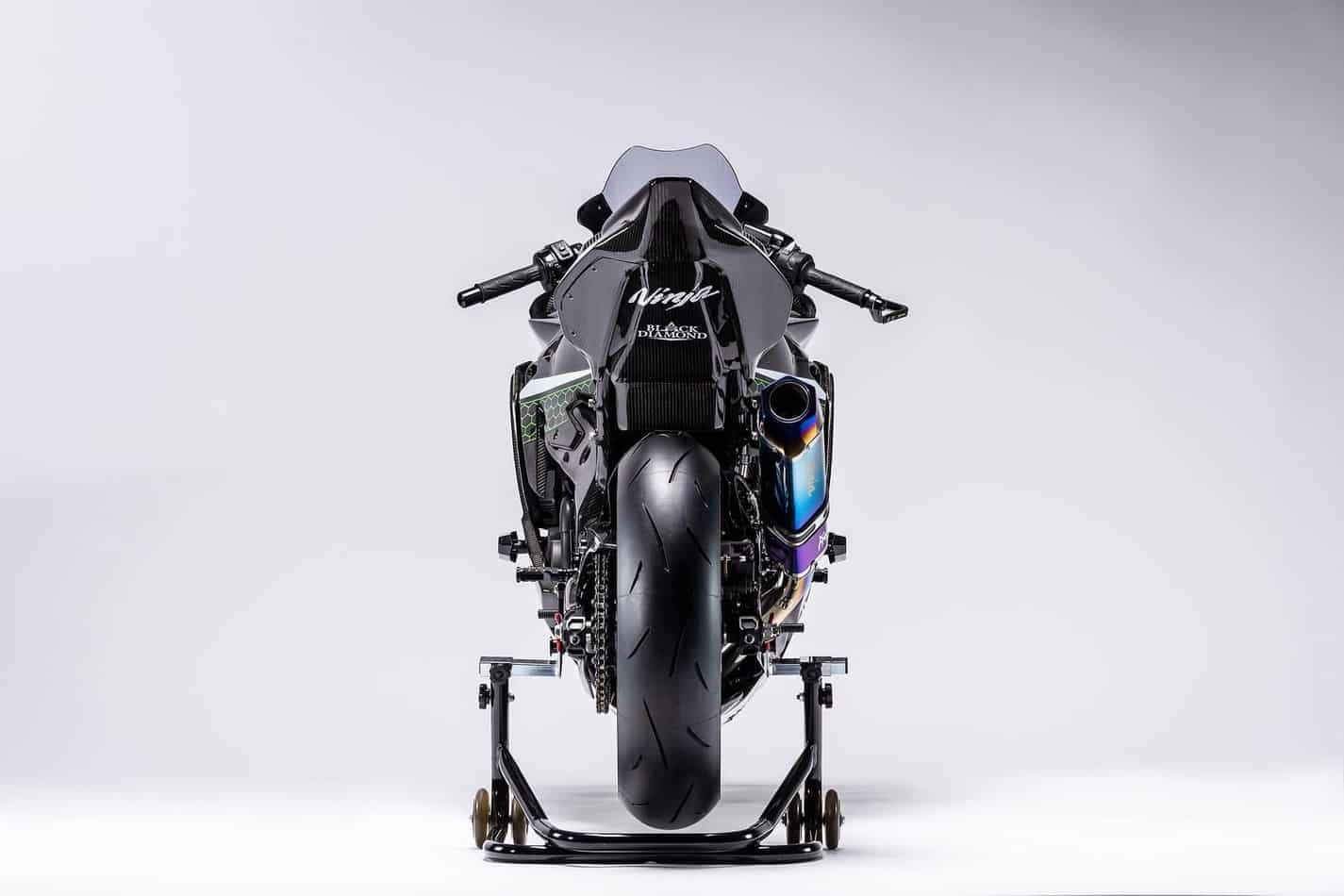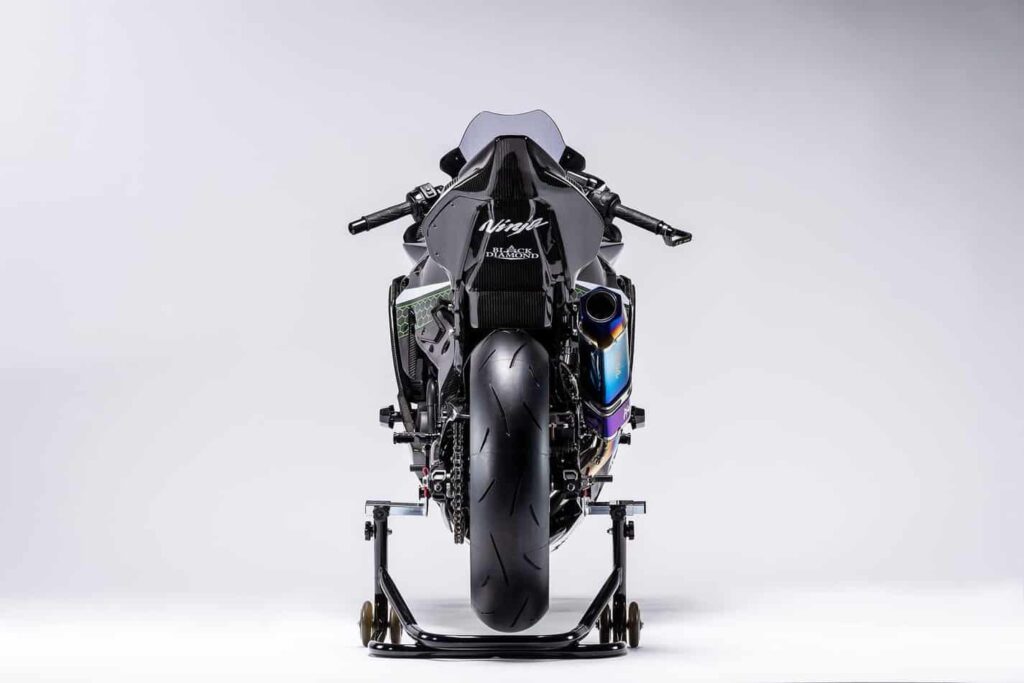 Yes, of course! The ZX25R is designed to provide different types of riding appearance. It doesn't matter what's out there at the moment.
The ZX25R is designed with full traction control. Meaning the rider can accelerate as much as he/she wants without wheel slippage. It doesn't matter how fast you go with this model; you'll always be in control.
While riding the ZX25R, you can easily switch throttle modes. You can choose a full or low-power throttle. If you're an adventurous rider, then this model is perfectly designed for you.
This unique model also features three modes of riding control. And you can easily switch depending on the road conditions. It is great on near-perfect roads. It can withstand highly slippery conditions and some harsh roads.
How Is This Motorcycle Different From Other Small-displacement Motorcycles?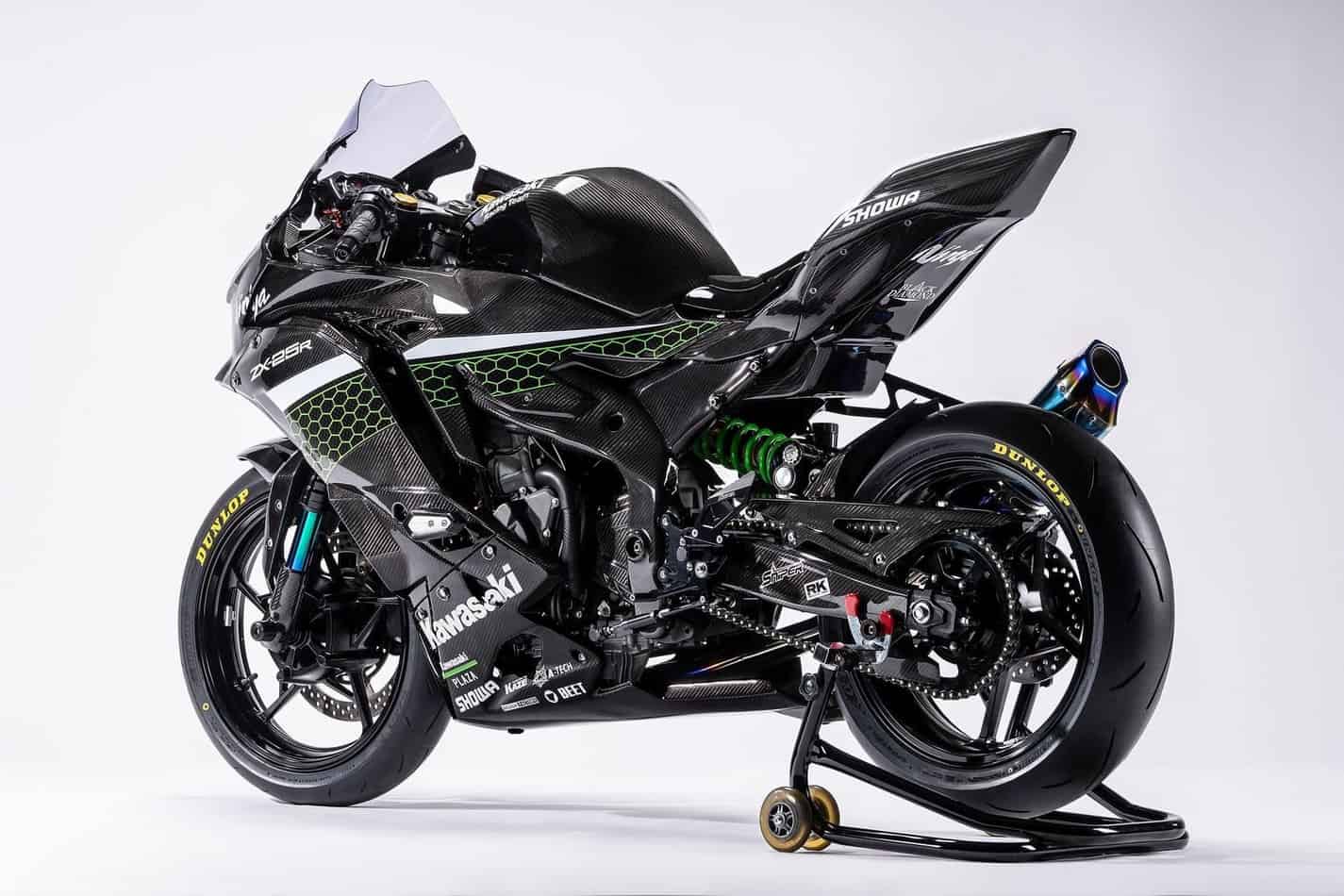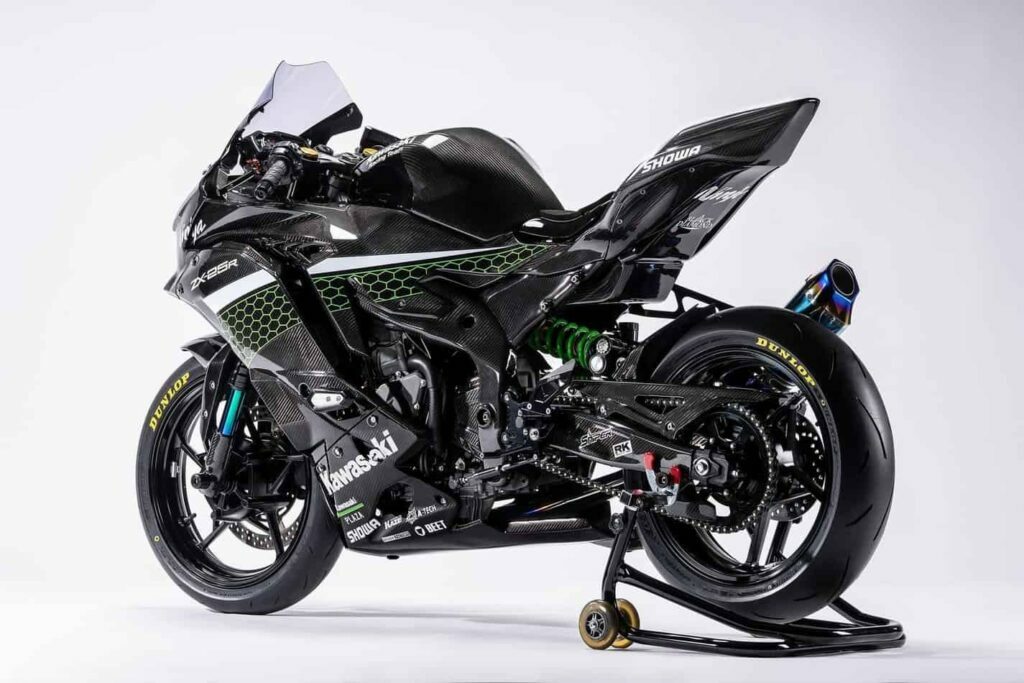 The ZX25R l has the body of a small displacement motorcycle but the soul of a larger bike. Even if we want to categorize it as a small displacement motorcycle, it's unfair to compare it with any in this class.
This model features a 250cc in-line 4 Engine, fully installed electronic control,15,500rpm – 17,000rpm, and more. These are features you rarely see in small displacement bikes. Its exhaust note is in a class of its own, no wonder a lot of people call it the screamer bike.
In addition to this, this model features a 37mm inverted front fork and a gas-charged horizontal back-link shock setter connecting the tires to the motorcycle.
A separate function fork and a big piston offer the driver separate adjustments to damping and rebound. The ZX25R is built to absorb bumps and road irregularities with ease.
With this model, you can be assured that your motorcycle will return to the proper position after climbing a bump. The ZX25R sells the 'big bike' sound and feel in a small container.
What Is The Engine Configuration Of The Kawasaki ZX-25R?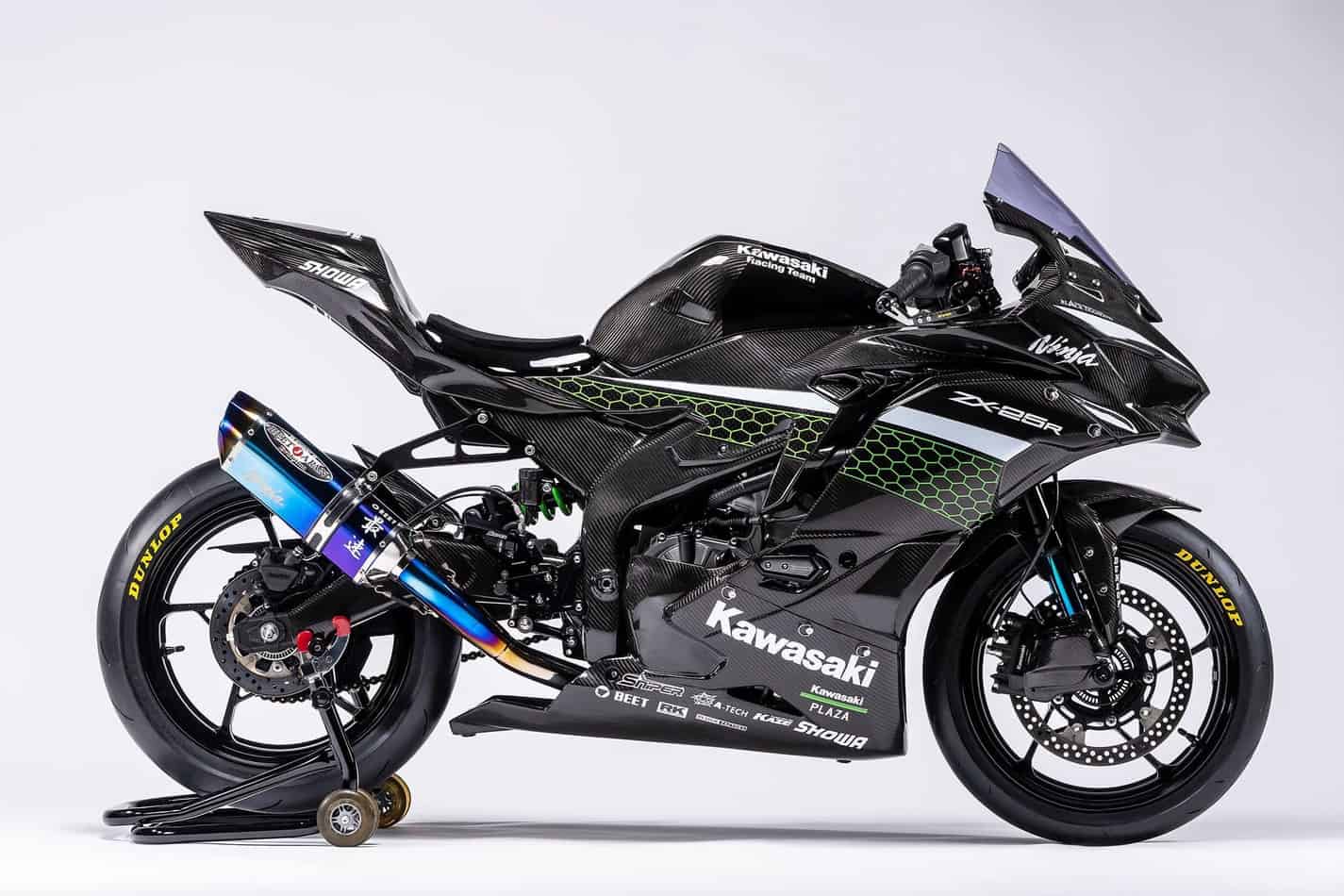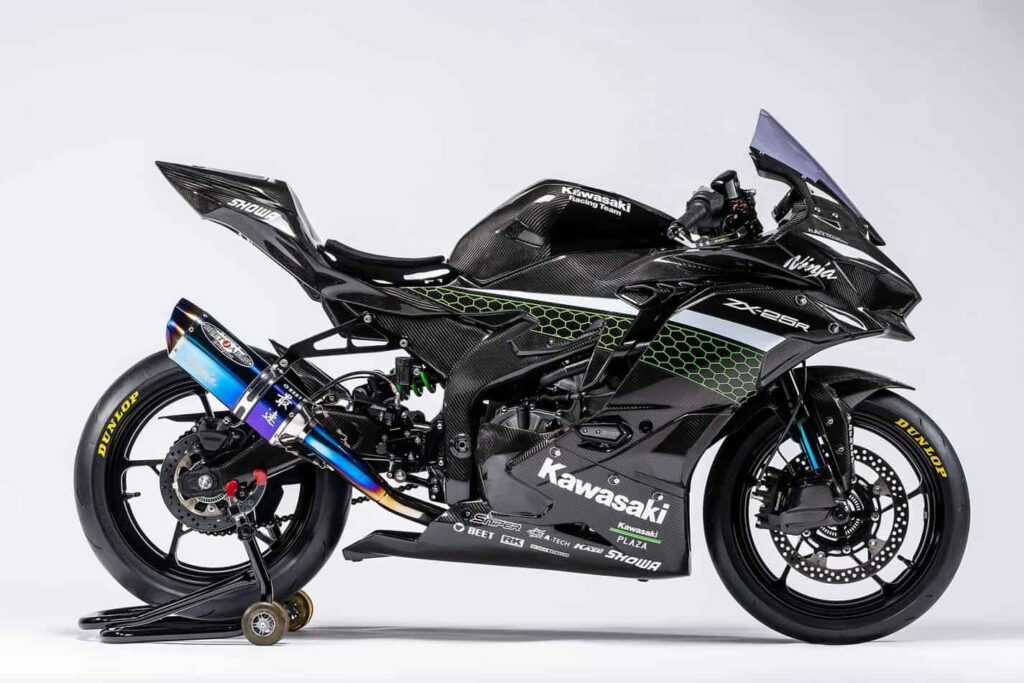 The Engine is the heart of a motorcycle, and Kawasaki fully understands that. The ZX25R Engine is a completely new design. It is created to ensure that good times continue to roll. It features a 250cc in-line 4, liquid-cooled Engine.
But that's not all. I can emphatically tell you that this model performs better than any other 250cc models you've tried before. In addition to this, the Engine uses a direct throttle with a flexible nature that combines low and mid-range torque. Making it perfect for both track riding and navigating through the city.
There's also an intense high revolution/rotation per minute, giving you that on-track experience you've always wanted. The Engine is also developed with feedback from other Ninja ZX models.
Allowing a rev- ranger that may extend beyond 17,000rpm and offering a leading Engine power. Also, there's a high-performance Engine control unit for fast feedback on your Engine's condition.
How Often Can You Change Gear While Riding The ZX-25R?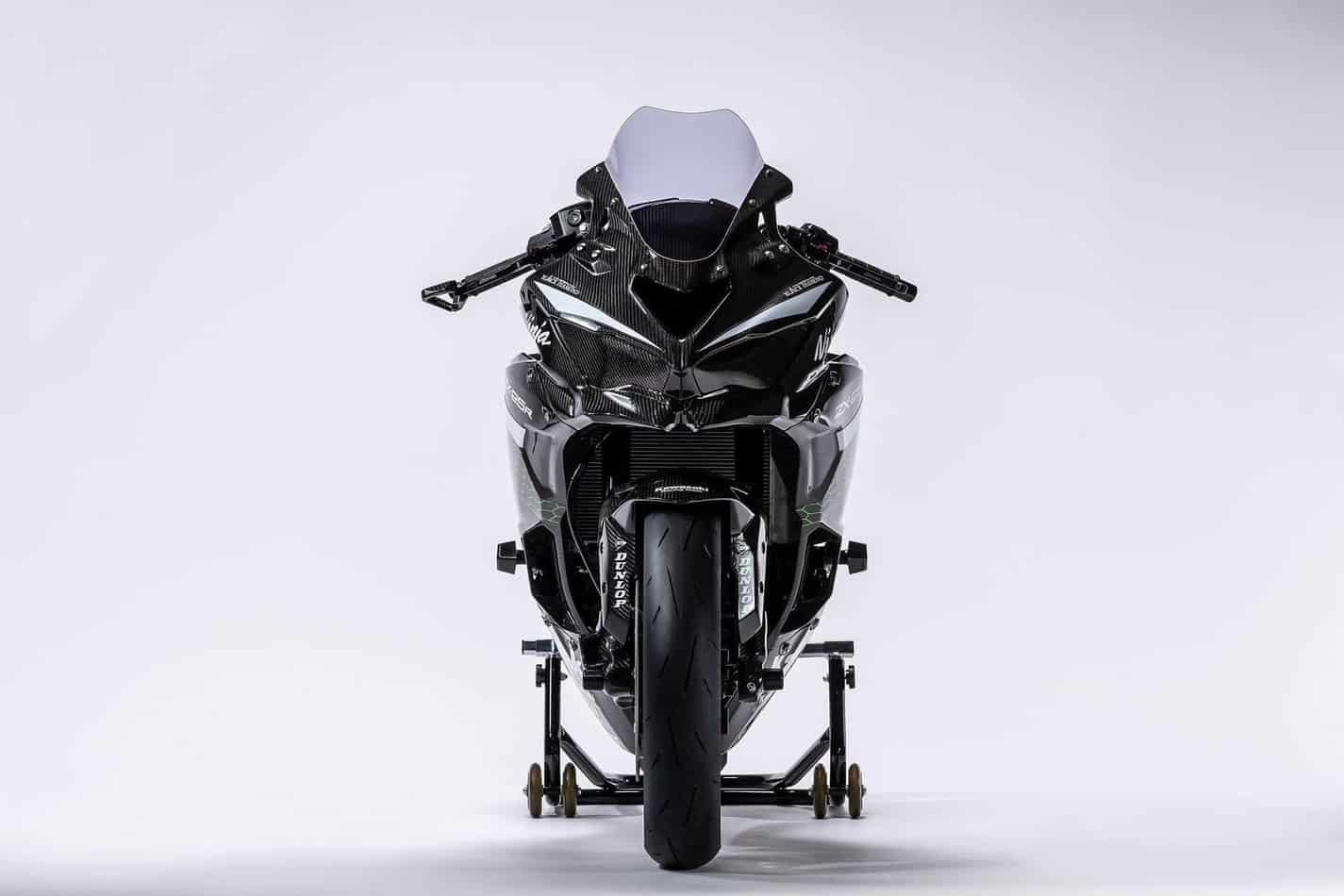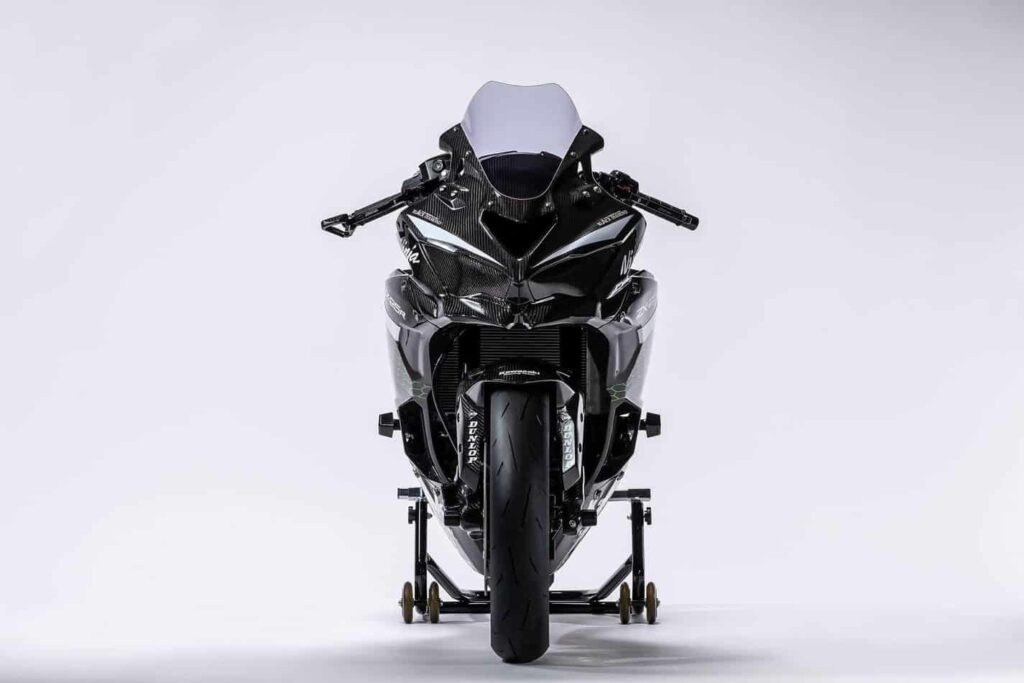 There's no direct answer to this because it depends on how adventurous you are. So, it depends on what you mean by how often. Nevertheless, I'm going to share what I know about the ZX25R gear.
ZX25R comes with a unique quick shifter that makes changing gear faster and a lot easier. This feature makes it possible for you to change gear without employing the clutch. Yes, you heard that right. You can change gear while running a full speed. It is not a cumbersome process at all, so you're still the boss.
However, using the clutch is not bad either; in fact, the ZX25R clutch uses an adjustable and retractable clutch lever. The biker can use either option or switch between both anytime. It's a whole new gear experience.
Is The Break Better Than The Ninja 400?
The ZX25R has a more modern break than the Ninja 400. It features both a front and rear radial-mount mono-block brake caliper. The front brake is made of a 310mm semi-floating single disc. Giving you precise sharpness anytime, any day.
The rear brake is made of a 220mm single disc. The special edition of this model also includes an extra anti-lock braking system.
Is The

ZX25R

Suitable For All kinds Of Roads?
Yes, I have earlier stated that this sports motorcycle comes with features that allow responding to the road's condition. The ZX25R can be used for hill trials, long-distance trails, and even Enduro. However, it is not advisable to use this motorcycle where there are too many rocks. As you can damage the tire's in the process.
Is It Safe For New Riders?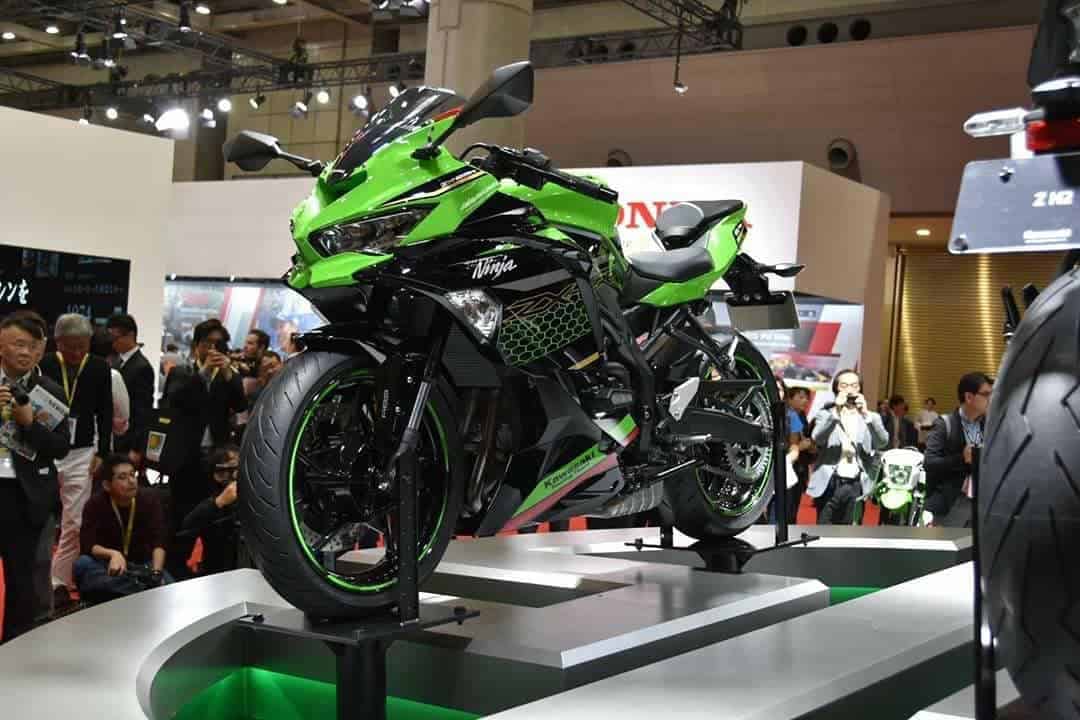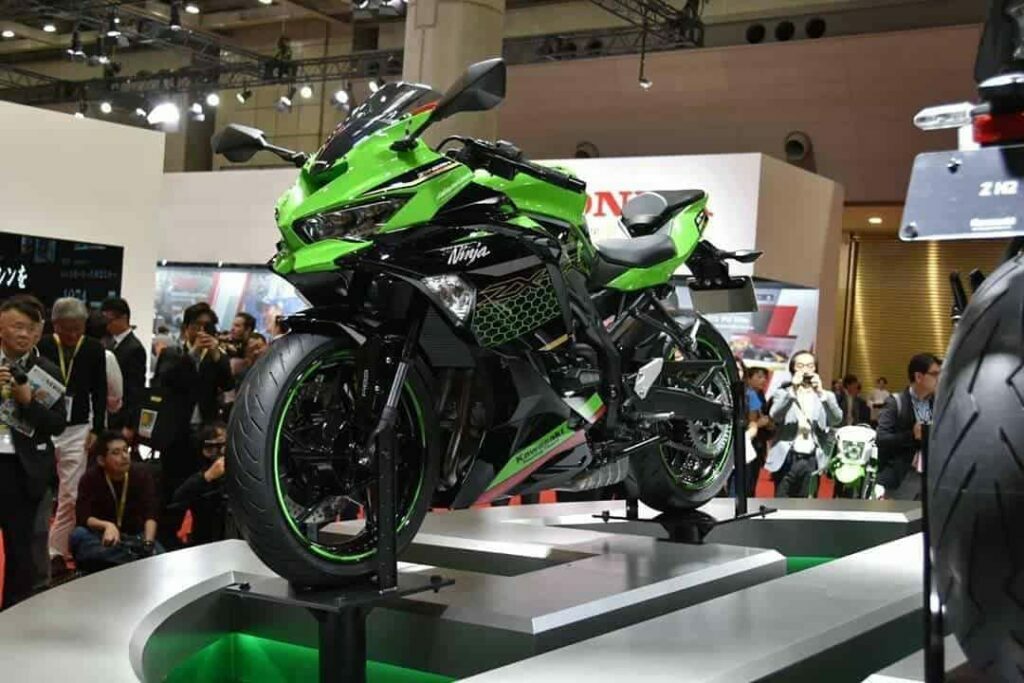 Yes, it is. The ZX25R does not discriminate. All you need is a basic knowledge of how to ride a motorcycle. If you don't have any experience, this is also a great choice to learn how to ride.
The electronic control also makes it easier for beginners to monitor how well they're doing. In addition to this, your safety is your responsibility. so always put on your safety gear, especially the helmet, jacket, footwear, and gloves.
How Convenient Is The

ZX25R

For Riders Below 5.5ft?
This motorcycle is good for both tall riders and short guys. The seat is just 785-820mm, which's good for anyone that hits the average height. More so, the seat and the swingarms are designed to allow any individual to control the motorcycle in comfort and style.
In addition to this, the ZX25R is a sportbike, meaning it features high lean angles in the corners. This makes it a lightweight bike and very easy for the biker's leg to touch the ground when he/she wants it to.
Do You Need To Worry About The Price Of The Kawasaki ZX-25R?
The known price of the ZX25R can only be inferred from what is currently obtainable in Indonesia. This is because that's where the model is available for now. According to the Indonesian market, the ZX25R is priced at 96 million IDR.
When converted to the US dollar, that's about $6,700. That's a lot cheaper than I had anticipated. You can't get something this good for less than this amount.
Specifications:
Engine Type- Liquid-cooled, Inline 4 cylinder

Displacement- 249.8cc (approximately 250cc)

Valve System- DOHC, 4 Valves

Top speed- 190kmph

Acceleration- 25kmpl

Max Power- 51PS at 15, 500rpm

Max Torque- 14, 500rm (with a 17,000 redline)

Bore and Stroke- 62×61.2mm

Composition Ratio-11.1

Transmission – 6 speed

Ignition System – CDI

Fuel System- Digital Fuel Injection

Fuel capacity-15 liters

Length- 1980mm

Width- 750mm

Height-1110mm

Wheelbase-1380mm

Ground clearance – 125mm

Seat height-785mm

Weight- 182kg with 1literses full tank of fuel

Tire type- Dunlop GPR300 radial tires with size 110/70 at the front and 150/60 at the rear.

Break Type- 310mm semi-floating single disc at the front and 220mm single disc at the rear

Wheel- 17 inch

Suspension- 37mm USD fork, Horizontal Back Link Had Charged Shock.

Frame- High tensile steel frame.
Conclusion
Kawasaki ZX25R is one motorcycle every rider must try. The features are out of this world, and you don't have to spend a fortune to get them. Trust me it's worth all the hype. I hope it gets to your market soon enough. Who knows, it might be your chance of riding a bad boy for once.
About the author:  Michael Parrotte was the Vice President of AGV Helmets America, and a consultant for KBC Helmets, Vemar Helmets, Suomy Helmets, Marushin Helmets, KYT Helmets, Sparx Helmets. In addition, he is the founder and owner of AGV Sports Group.