If you're riding your motorcycle during winter, then one of the issues you will be facing is how to keep your hands warm. While cold hands are uncomfortable, there is a more important reason, keeping your hands warm is essential, safety.
Frozen hands can't operate the motorcycle controls effectively, and when you can't properly operate the controls, the chances of having an accident increase.
Motorcycle Handguards Keep Hands Warm as protection against the cold
Motorcycle handguards were initially designed for off-road bikes to prevent trees and heavy brushes from grabbing the clutch and brake levers on the motorcycle. They also prevent the rider's hands from these same hazards.
Despite this, handguards have become increasingly popular on street motorcycles, with some manufacturers marketing them as a way of keeping hands warm over the winter months.
Handguards have the effect of blunting the impact of the wind hitting your hands, which slows the time it takes for your hands to cool down. However, the reality is that while motorcycle handguards can contribute to keeping your hands warm, there are other products available on the market that are a lot more effective.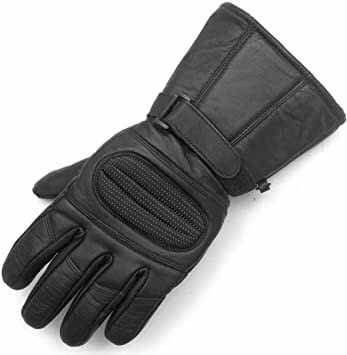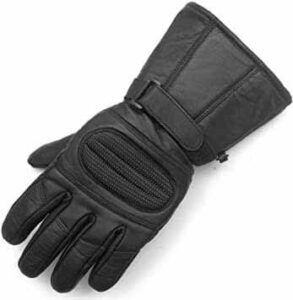 Most manufacturers make gloves that are specifically designed to keep your hands warm over the winter months. Historically, these gloves have been quite bulky, new technologies mean this is no longer the case. If you prefer, silk or technical glove liners can be combined with your summer gloves with relatively good results.
While it is tempting to use your ski gloves or non-motorcycle-specific winter gloves rather than purchase those designed for motorcycle riding, this should be avoided. Motorcycle gloves have additional features incorporated into them that protect your hands in the event of an accident that these other gloves don't offer.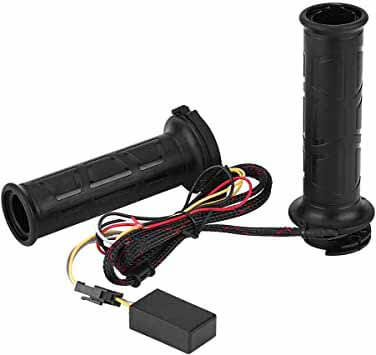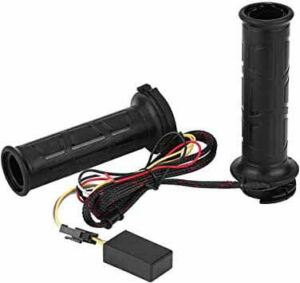 Manufacturers are incorporating heated handgrips into a number of new bikes. For bikes that don't incorporate this technology, hand grips can be purchased separately and are easy to install. However, the heat will only warm the palm area, not the entire hand, so while they are useful they are not going to keep your entire hand nice and warm. 
It's important to note, that hand grips use your motorcycle's electrical system to generate the heat, so if you are considering them, make sure your bike has the necessary excess electrical charge they require. Once installed, heated handgrips are a permanent fixture on your bike, which is useful if the weather changes for the worse over the course of the day.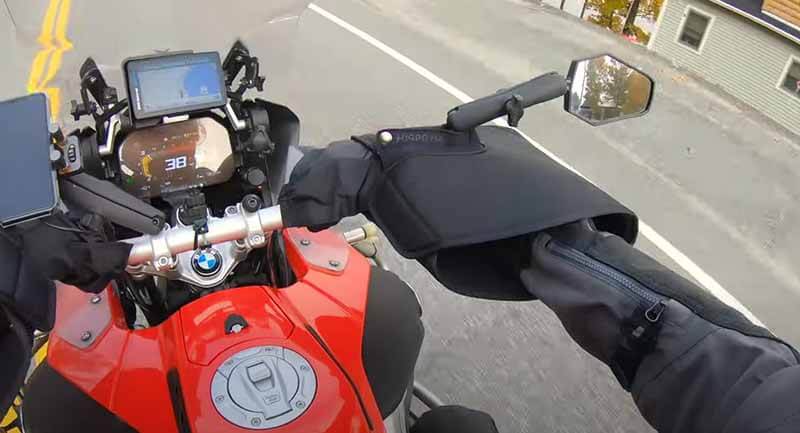 These are hand covers that fit over the handlebars and remain on the motorcycle. You simply insert your hands into them when riding. Their job is to provide installation against the cold when you are riding.
Hippo Hands represent a relatively inexpensive solution for those riding over the winter months. They aren't for everyone, with some riders not liking the fact that they prevent them from seeing their hands on the switchgear.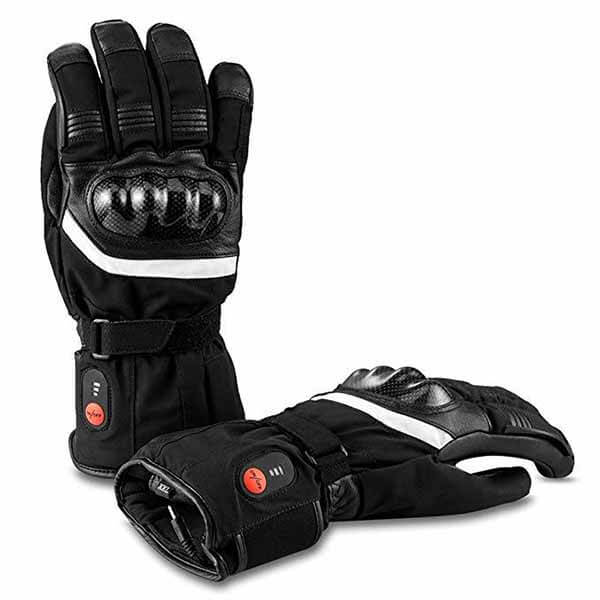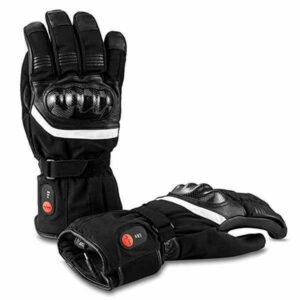 Heated gloves represent one of the best solutions to keeping your hands warm when riding over the winter months. The heat surrounds the entire hand, meaning it remains warm and doesn't lose heat through an area that is not heated, as is the case with heated grips. The gloves plug into your bike's electrical system. Heated gloves can be used in combination with heated grips.
The disadvantage of this option is you have to remember to take the gloves with you. On a pleasant day, it's easy to leave them sitting on the kitchen table. The other issue is it's not just flipping a switch to turn them on, you typically have to stop and connect them to the bike, which can be mildly inconvenient.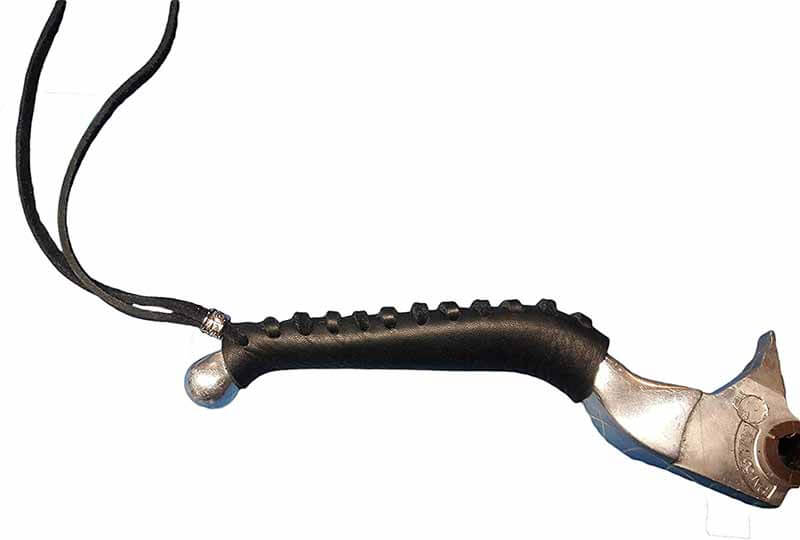 Our final suggestion isn't likely to be a game-changer, but when the temperature heads south of zero, every little thing counts. Lever wraps are neoprene wraps that are placed on the metal brake and clutch levers.
Given metal gets especially cold, the wraps act to protect your hands when they grab the levers. While lever wraps aren't going to keep your hands warm, like handguards, they have the effect of blunting the cold. 
If you're brave enough to ride in the middle of a North American or European winter, you are going to want to make sure you have the best protection possible to keep your hands nice and warm.
While hand guards aren't the entire solution, they are useful, and when used in combination with some of the other projects we've discussed can be a valuable addition to your winter riding arsenal.
About the author:  Michael Parrotte was the Vice President of AGV Helmets America, and a consultant for KBC Helmets, Vemar Helmets, Suomy Helmets, Marushin Helmets, KYT Helmets, and Sparx Helmets. In addition, he is the founder and owner of AGV Sports Group.
FM/L