The best way to enjoy extreme-distance racing or traveling, whether inside the city, out in the wild, or even in the jungle, is to invest in a street-legal enduro motorcycle.
Ask any experienced biker, and they will tell you that nothing compares to riding a street-legal motorcycle that has been designed for a performance-level ride. You may go anywhere on any surface on an enduro motorcycle and return home safe and sound.
There are plenty of options to choose from, and thankfully, I've tested a bunch of them and can tell you not only which ones are worth getting but also how to choose the right one for you. 
Here's an overview of the best Street Legal Enduro Motorcycles and why I recommend each of them:
| | |
| --- | --- |
| Street Legal Enduro Motorcycle: | Best For: |
| Yamaha Tenere 700 | Best Overall |
| Husqvarna TE 300i | Runner-Up |
| KTM 350 EXC-F | Comfort |
| BETA RR-S | Short Riders |
| 2022 Honda CRF450RL | Durability |
Now, let's see what makes each of these bikes worth it
The 5 Best Street Legal Enduro Motorcycles of 2022
1. Yamaha Tenere 700 – Best Overall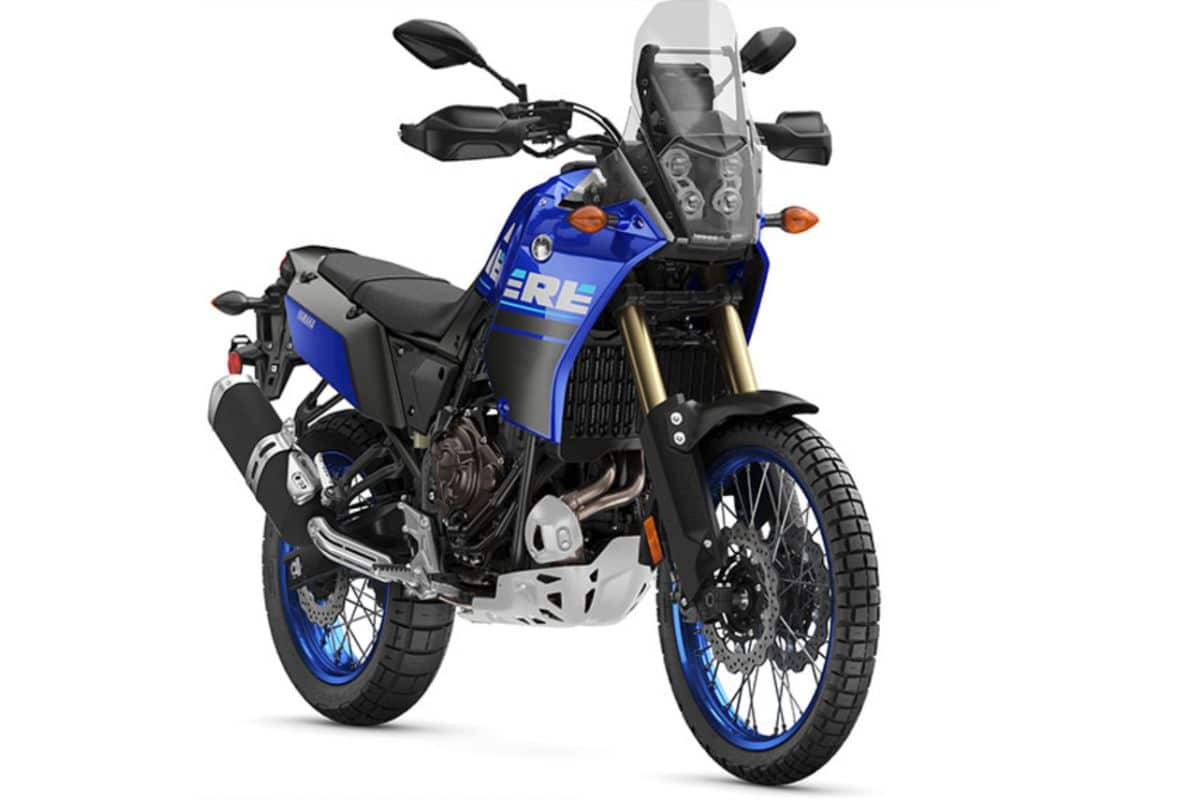 The Yamaha Tenere 700 is the best street-legal enduro motorcycle on the market. It is a great bike for beginners as well as experienced riders. The new 2022 model of this heavy-duty, durable enduro is made to provide an exciting ride both on and off-road surfaces.
It has a 689cc parallel-twin engine that easily produces 74 horsepower. It also has amazing traction in the dirt because of its sleek long-stroke design, which has been carefully tuned for low-end grunts. The Tenere 700 is the perfect choice for all kinds of bikers out there.
Pros VS Cons:
Pros:
Great bike for beginners

Sturdy

Comfortable Brake Size

Larger fuel tank
Cons:
The handguards are made of plastic
Bottom Line
If you are a fan of bike races or off-the-road endeavors, the Yamaha Tenere 700 is a perfect choice. This bike is amazing for challenging trails and will run smoothly while keeping you safe, thanks to its sturdy build. Check out this incredible machine.
I highly recommend these motorcycle tools for their affordable yet top-notch quality, reflecting my extensive 50+ years of motorcycling experience and expertise as a rider, leader, and consultant in 25+ countries. So, whether you're a seasoned rider seeking an upgrade or a new enthusiast starting your journey on two wheels, I'm confident that these gear recommendations will serve you exceptionally well.
2. Husqvarna TE 300i – Runner-Up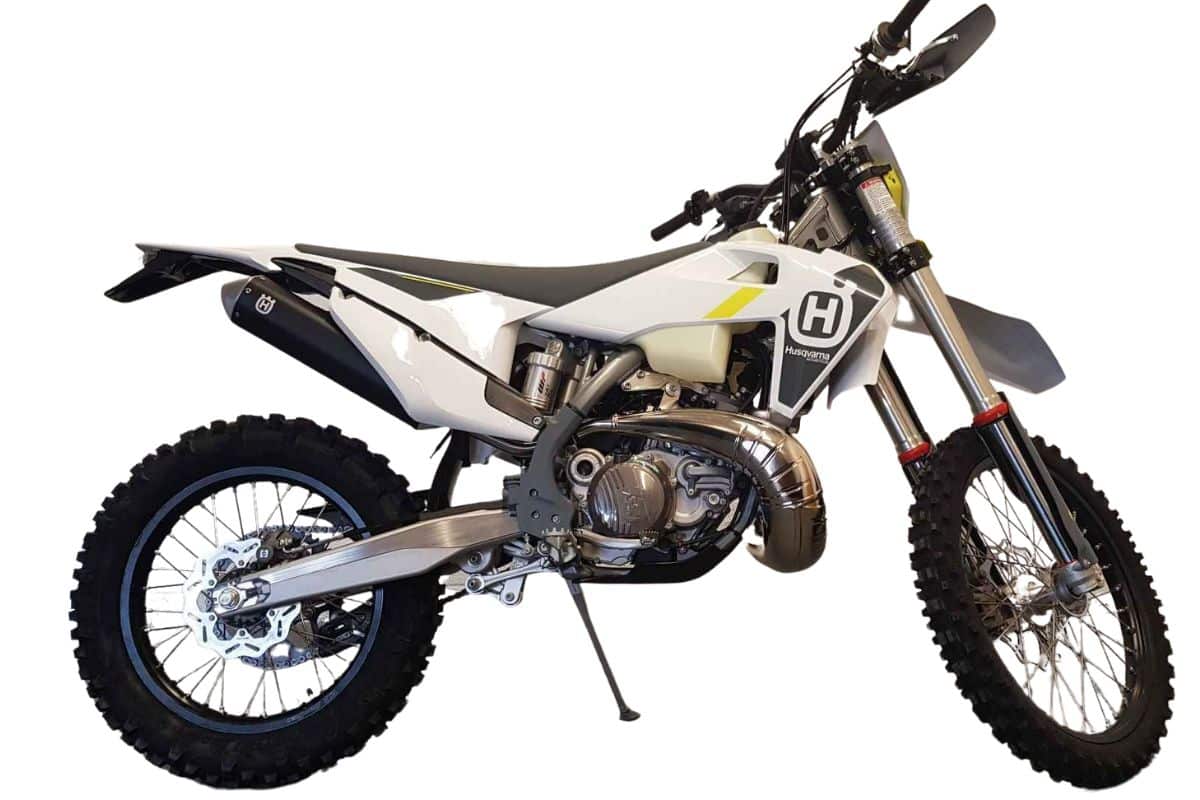 The Husqvarna TE 300i is a 2-stroke enduro motorbike. The bike itself is heavy, despite having a lightweight engine made of a carbon fiber subframe. This provides bikers with additional control and anchoring.
In addition, it has a map pick switch that offers two convenient options. This legal dirt bike has amazing handling as it's equipped with high-end Michelin Enduro tires.
The fully adjustable inverted fork and rear suspension settings have also been altered to handle the extra traction, which improves rider sensation. Finally, the Braktec hydraulics provide better braking performance and brake sizes, which are great for challenging trails.
Pros VS Cons:
Pros:
Great for experienced riders

Great for entry-level riders

Conventional fork

Lightweight engine
Cons:
Cost more when compared to other motorcycles with the same specs
Bottom Line
The Husqvarna TE 300i is another perfect choice if you are looking for a great legal dirt bike. This enduro dirt bike is great for both experienced and entry-level rides. It is sturdy yet contains a lightweight engine.
3. KTM 350 EXC-F – Best for Comfort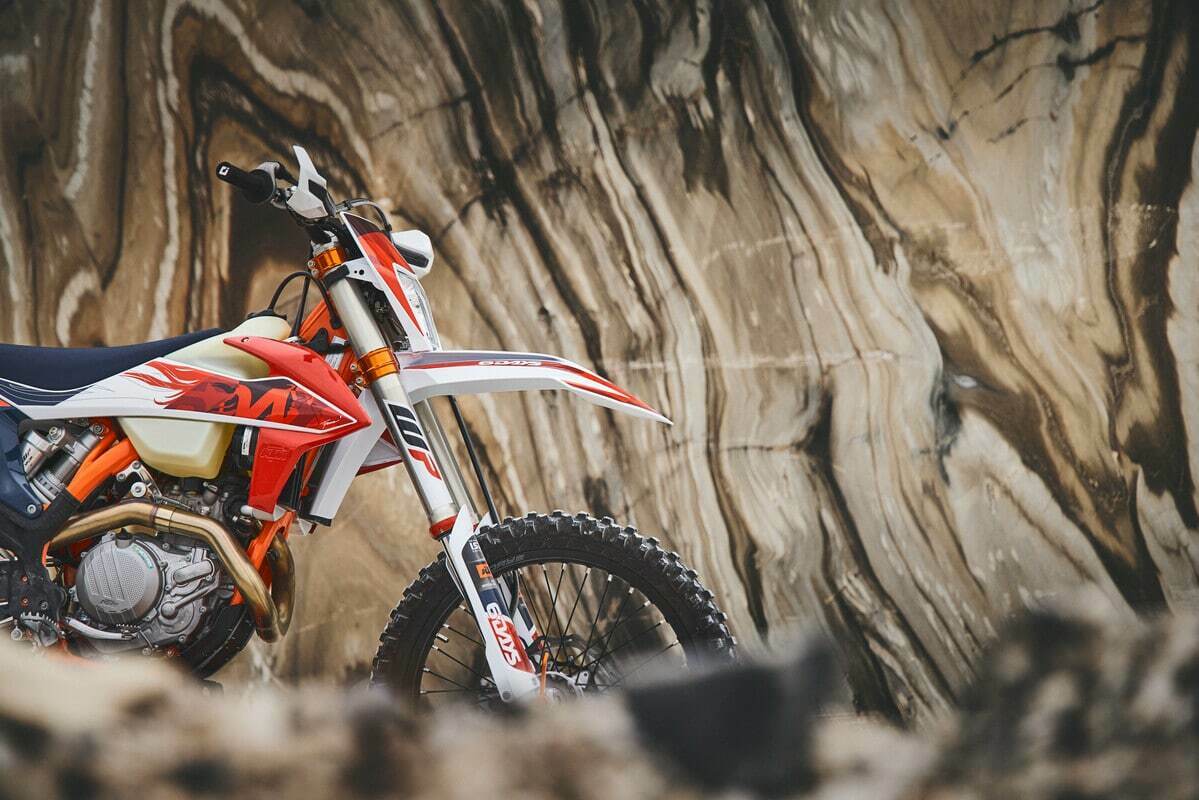 Enduro motorcycle with a four-stroke engine in 2022: the KTM 350 EXC-F, one of the best motorcycle brands for off-the-road endeavors. The bike has the same amount of power that a 450 enduro motorbike has while handling as well as a 250. The 2022 KTM 350 EXC-F offers improvements over the WP suspension of earlier variants of the KTM 350.
With the addition of an external preload adjuster, the improved WP XPLOR forts now have quick and simple trail tech adjustments. It also contains a wet-weight clutch made of Bremo Hydraulics.
This is a great enduro motorcycle for comfort as it contains one of the most comfortable seats as well as adjustable, high-strength aluminum handlebars with an ODI vulcanized grip on the right side and an ODI lock-on grip on the left for extra comfort.
Pros VS Cons:
Pros:
Comfortable seat

Comfortable handlebars

Lightweight engine

Sturdy
Cons:
No map switch on the handlebar
Bottom Line
If comfort is one of your main priorities, the KTM 350 EXC-F is the perfect choice for you. This enduro dirt bike is sturdy and contains a lightweight engine as well as comfortable handlebars and an awesome, comfortable seat.
4. BETA RR 300 – Best for Short Riders
The Beta RR 300 enduro motorcycle is one of the best streets legal enduro motorcycles because it is awesome for short riders. This Enduro bike is a strong competitor because of its 9.7L tank, light frame, and counterbalance. The raw power and simplicity of this enduro dirt bike make it more worth it.
It has a dry weight of 103.4kg/2281lb and a power of 38.9hp. Its fuel tank is sturdy and big enough to hold up to 2.55 gallons. It also contains a liquid cooling system to avoid overheating. This sturdy Enduro dirt bike is great for both experienced and beginner riders.
Pros VS Cons:
Pros:
Great for short riders

Large fuel capacity

Comfortable

Sturdy

Fast
Cons:
The kickstand foot is too small
Bottom Line
If you are worried about being too short to ride a dirt bike, do not worry, the BETA RR-S is a great street-legal dirt bike with an adjustable seat height to your liking. It is extremely comfortable, sturdy, and quick enough for many off-the-road adventures.
5. 2022 Honda CRF450RL – Best for Durability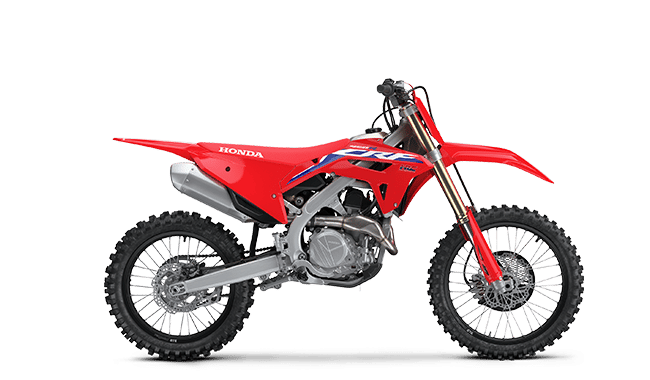 The Honda Enduro CRF 450RL is an enduro bike built on the motocross-oriented CRF450R base. This sturdy Honda Enduro dirt bike has an excellent crankshaft that increases inaction and improves low RPM torque. It is highly durable thanks to its CRF 450RF three-piston ring engine.
A 6-speed transmission is improved by its large frame. The bike's wider gear spacing includes a 6-speed engine, which is great for both low-speed performances. It also includes a tall 6th gear for extended high-speed stretches. A 2-gallon titanium gasoline tank, 20% bigger than that of the R model.
Its curb weight is 291lbs and contains a wheelbase of 58.9 inches. This bike also contains a liquid cooling system, which many riders prefer, as well as a single-cylinder, four-stroke engine. The clutch contains 6 springs of wet multiplate.
Pros VS Cons:
Pros:
Durable

Sturdy

Comfortable

Large fuel tank capacity
Cons:
Considerably heavier in weight compared to other motorcycles of the same specs
Bottom Line
If you are looking for a durable and sturdy enduro motorcycle, the Honda CRF450RL is an excellent choice. This awesome motorcycle is great for all kinds of adventures. It is also comfortable and easy to drive. Definitely one of the fastest yet safest motorcycles on the market.
You can, and probably should, check out our full, in-depth review of the Honda CRF 450 RL here.
How to Pick the Best Street Legal Enduro Motorcycle?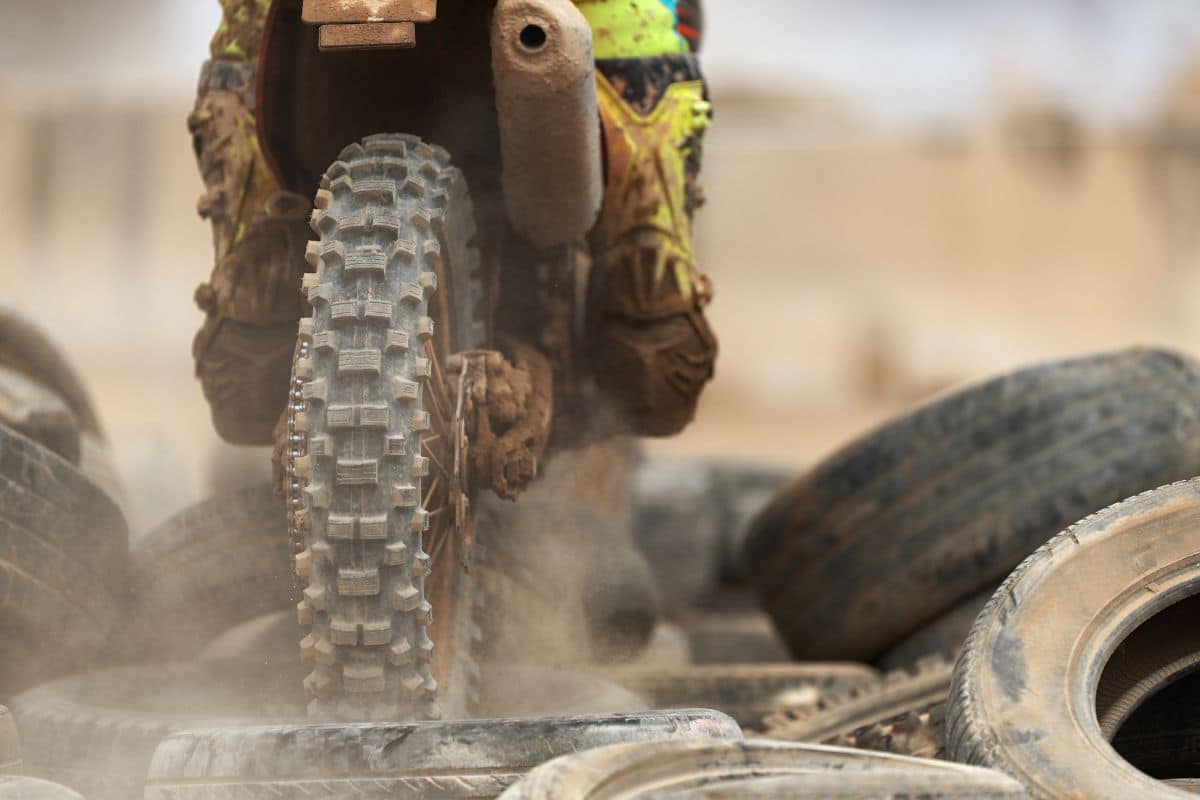 When choosing the right street-legal enduro motorcycle, you need to check everything that makes it legal. The factors that make a dirt bike legal are DOT tires, headlights, taillights, brake lights, mirrors, and turn signals.
After you make sure your bike is legal, you will then need to consider other factors, such as the bike's quality, materials, engine, comfort, fuel capacity, and price.
DOT Tires
The "DOT" emblem that is printed on your tire indicates the manufacturer's adherence to the National Highway Traffic Safety Administration's (NHTSA) and U.S. Department of Transportation's (DOT) tire safety requirements.
The DOT serial number can be found on the inside sidewall close to the rim of American-made tires. This is an essential aspect to look for when looking for a street-legal enduro bike. Choosing a motorcycle that does not contain DOT tires would not work.
Headlights
Headlights are another important aspect to check for when looking for a street-legal bike. Your motorcycle must contain at least one headlight. There should not be more than two headlights on your dirt-bike, however. This helps bikers gauge distance and makes it safer for everyone.
Taillights
Taillights are just as important as headlights. In most states, your taillights should be red or amber. This applies to any light that is visible from the edge of the rear tire. Make sure you pick a motorcycle with taillights.
Brake Lights
Brake lights, or stop lights, are another aspect of your enduro bike that you need to look out for. They can be switched on and off by both brake controls. Your bike should have one brake light, and it helps indicate when you are stopping.
Mirrors
Mirrors are vital when looking for any type of motorcycle. They not only provide safety for you and others but having them is also the law. You need at least two mirrors on your bike to ensure your safety. If your bike does not have a mirror, you can purchase an attachable one.
Turn Signals
Turn signals are also required for your bike to be street-legal. The flashing lights that indicate whether you are turning left or right could save your life as well as others. You can usually find these on almost all types of bikes.
All of these factors are there for your own safety as well as that of others. The other factors we are about to mention are also important for your safety. Some of these factors, however, rely on your personal preference.
Quality Materials
You should check your bike's quality materials, as they can contain materials that make your bike sturdier than others. This can ensure the durability and longevity of your bike. You want a bike that will last throughout your entire race or adventure.
Some of these materials include carbon fibers, aluminum alloy, and other sturdy materials. It is helpful to do your research when looking for the right bike to fit your own personal preference. The more durable, the better.
Engine
Another thing to consider is the engine of your dirt bike. Many motorcycles on the market contain powerful engines that will last you multiple journeys. 2-cylinder engines should contain about 80 to 100 horsepower, while 4-cylinder engines can get up to as far as 320 horsepower.
Comfort
Comfort is another important aspect to look out for. You can look out for the materials each motorcycle's seat is made of. Likewise, checking the material on the handlebars is also important. You will be spending extended periods of time on your bikes, which is why comfort is important.
Fuel Capacity
Most enduro motorcycles provide a large capacity of fuel. The average motorcycle can hold from 3-6 gallons of gas. There are motorcycles that can hold more or less the same. Picking the right fuel capacity entirely depends on your preference.
Price
Most motorcycles can cost a hefty price. It is useful, however, to set a budget for yourself taking into account all the other factors. You can find reasonably priced street-legal enduro motorcycles that are durable, sturdy, and completely safe to use.
Frequently Asked Questions
How Fast Can a 250cc Dual Sport Go?
A 250cc dual sport bike can go around 85mph, but the speed of this varies depending on the type of engine and bike you are riding. However, sports bikes usually have a higher speed than naked models of the same size. You can find the fastest 250 cc motorcycles here.
Are Dual Sport Bikes Street Legal?
Dual sport bikes are street-legal and have become widely used over recent years. They are safe, and there are many options for legal ones on the market. Whether it be a race, an errand, or any other type of adventure, you can feel safe riding your dual sport bike.
If you find this article helpful, please share it with others. They may also find it helpful, and we will definitely appreciate it!
Information for this article was partially sourced and researched from the following authoritative Government, educational, corporate, and nonprofit organizations:
M/NI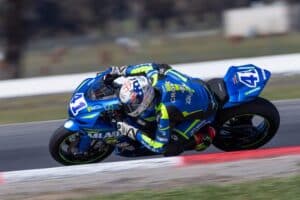 I've diligently categorized my motorcycle gear recommendations into all available categories, with the aim of providing you with a comprehensive analysis that showcases the absolute best options for all your needs. These items are the culmination of in-depth research, extensive testing, and personal use throughout my vast experience of 50+ years in the world of motorcycling. Besides being a passionate rider, I've held leadership positions and offered consultancy services to reputable companies in over 25 countries worldwide. To See Our Top Picks and the Best Prices & Places to Buy: Click Here!