Imagine riding with a passenger on your motorbike, but you are forced to shout or turn your head to communicate. Not only is it tiring, but you also risk your safety. Also, most times, when driving, you can't focus clearly on the city GPS and still drive at the same time. So, you can easily get lost, especially when traversing a new city.
While these are common occurrences among bikers, they shouldn't be as there is a solution. Technological advancements have made our lives much easier, and the biking world hasn't been left behind. The market has motorcycle intercom systems that make riding safer and enjoyable.
Using these systems, you can listen to music, communicate with other riders, and even stay on track while riding in an unfamiliar city. But are they worth it? And what is the best motorcycle intercom? Keep reading to answer these questions.
What is a Motorcycle Intercom?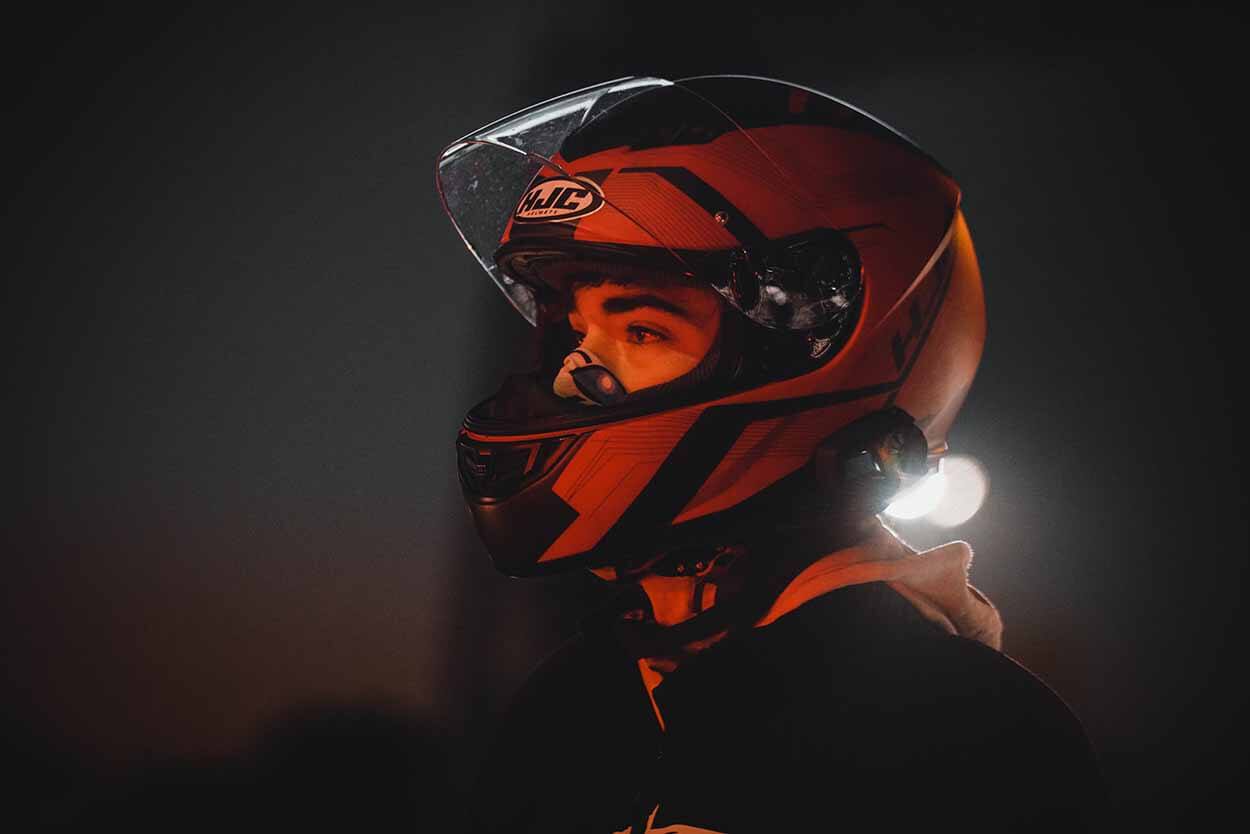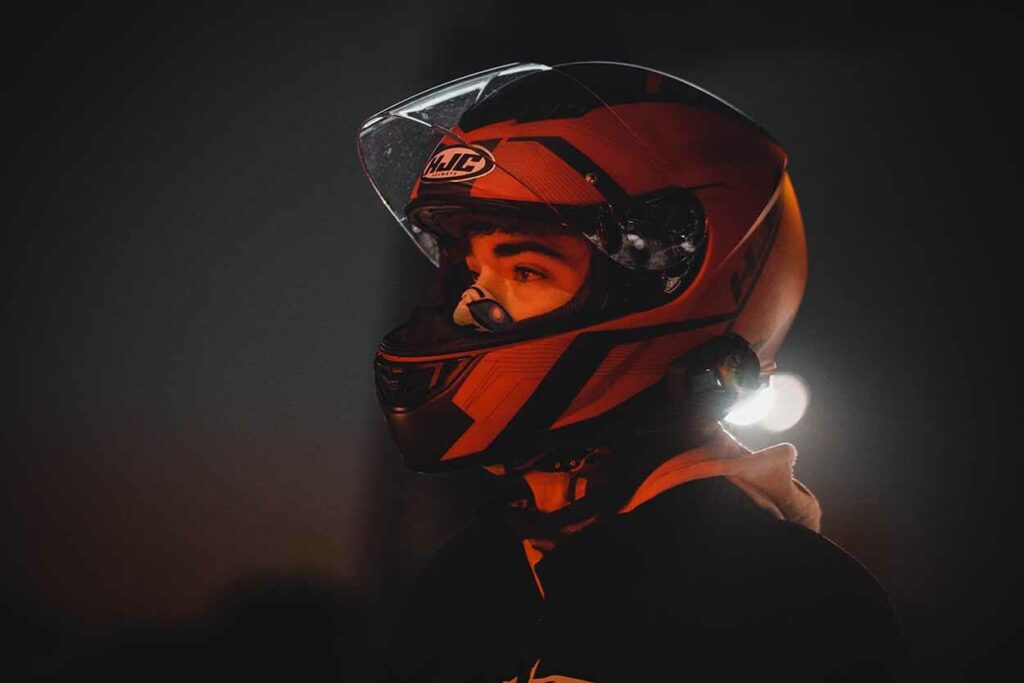 Before we talk about the benefits and drawbacks of motorcycle intercoms, it's essential to start our discussion from this point. These are gadgets that riders use to remain connected with each other and enjoy the ride. They have an inbuilt Bluetooth technology allowing you to communicate with your fellow riders, listen to music, or GPs.
They're simply helmet attachments with several innovative features that make communication easier. Intercoms are of different types. Some are designed for a single user (the rider), which they connect to their phones or sat nav devices. Others are for the ride and passenger and are used to enhance communication among people on the same bike. Rider-to-rider helmet intercoms are also available, allowing bikers to interact with each other at a distance.
Why Do You Need a Motorcycle Helmet Intercom?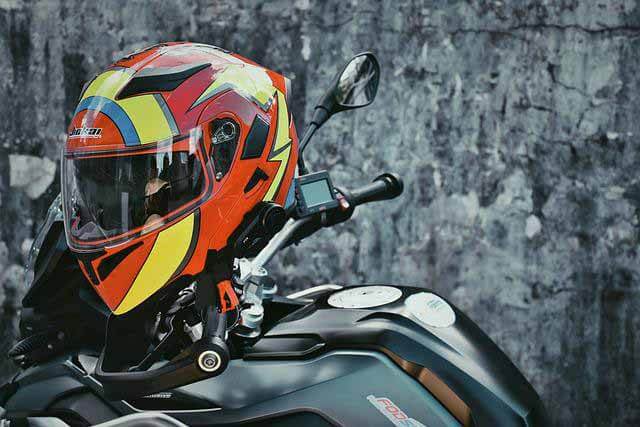 This system offers various benefits that you don't want to miss. Remember that it is equipped with impressive features. So, it helps make your ride safe, comfortable, and more enjoyable. Here are some benefits of having a helmet intercom.
A map is a valuable tool when riding in a city you aren't familiar with. But it's not safe to look at your phone from time to time when driving. So, most riders are left to guess and pray, which never ends well in many cases.
Thankfully, with an intercom system, you can quickly dial Google Maps and attach your phone to your headset. So, you'll listen to the directions given as you go. Therefore, you can focus your eyes and focus on the road.
No one prepares for an accident. But it can still happen, and according to research, bikers are at a higher risk of accidents than other road users. But you can avoid becoming a statistic by quickly calling an emergency service. However, this isn't that simple many times.
Sometimes, you may be too injured to dial your phone, or for some reason, you can't get your helmet off. In that case, having a helmet intercom can be a lifesaver. You can effortlessly command your phone to dial emergency services and get the help you need.
Riding is a fun activity on its own. But listening to your favorite songs on the go can make your experience more enjoyable. A helmet intercom makes this possible. You only need to connect your device and play music, audiobooks, or podcasts.
But we must mention that as entertaining as it is to listen to music while driving, it can distract your focus. So, be careful not to get so caught up in your music or the story being narrated and forget you're driving. All your attention should be on the road.
Related: Top 5 Best Motorcycle Bluetooth Headsets for Music
Communicating With Passengers
Riding with someone else is fun. But that means you have to communicate from time to time. However, communication can be challenging when you have a full helmet on. This will force you to shout to hear what each person is saying. You will also turn your head back to hear what your passenger is saying, risking your safety.
You can save yourself from this by having an intercom system for you and your passenger. It allows you to communicate without shouting, and you can easily hear one another.
Other benefits of motorcycle intercoms are that they allow one to take calls, bikers can use them to warn each other about danger, and allow hands-free texting.
What is the Best Intercom System on The Market?
If you are planning to buy yourself an intercom, here are some excellent models to consider:
1. Sena SMH10D-11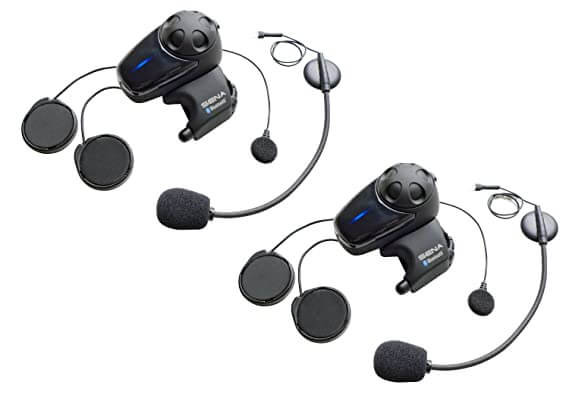 This is one of the best units for motor riders. It allows communication between fellow riders and music sharing up to a distance of 980 yards. It is equipped with Bluetooth, meaning you can pair it with a smartphone that has Bluetooth and make calls, listen to music or receive GPS voice instructions.
The headset also features Advanced Noise Control technology allowing you to communicate in noisy areas. Also included are two universal mic kits that allow you to install the helmet on several devices. It allows intercom for four riders and offers a talk time of 12 hours.
2. Uclear AMP Go 2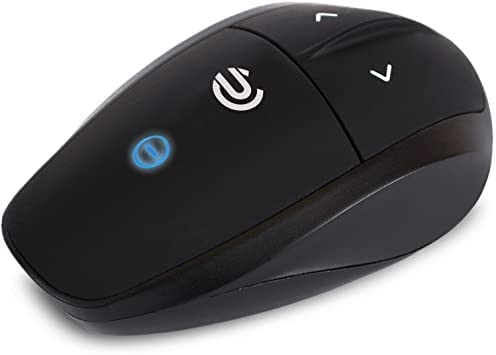 If your budget is low, this can be a suitable model. It is equipped with 5.0 Bluetooth technology and full-duplex intercom technology allowing it to perform optimally. You can use it to a range of 800 meters, and it offers several connectivity points. Therefore, users can connect various Bluetooth devices to it.
The gadget comes with a dual microphone, HD Boost 2.0 speakers, and a battery that lasts for 12 hours. It is also weatherproof, meaning you can use it in all weather conditions and users also get a free Clearlink app for smartphones from the company.
3. M1S Plus Music Share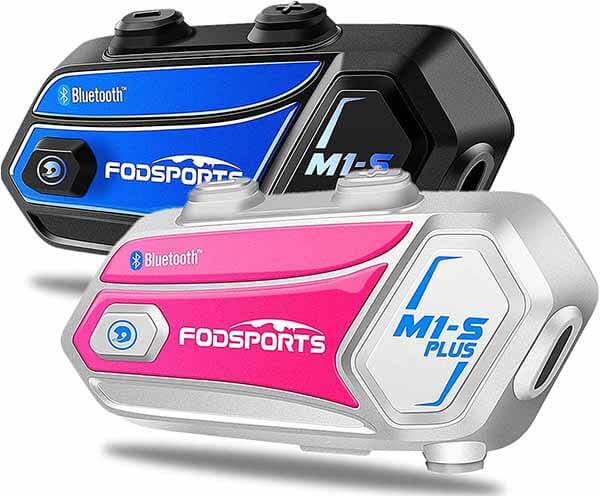 It is also another affordable helmet that comes with plenty of features. What makes it unique is that you can listen to the same song with another person who has the same M1S unit. Up to 8 riders can use this system to communicate and share their daily updates.
We also love the FM function in the Bluetooth speaker and the CSR that reduces engine and wind noise. The unit comes with a microphone mute feature, allowing you to protect your privacy, not to mention the 900mAH battery, which can last up to 20 hours without being charged.
This helmet is waterproof and can withstand extreme temperatures. It comes with metal clips that you can easily install and get rid of.
4. Cardo Packtalk Slim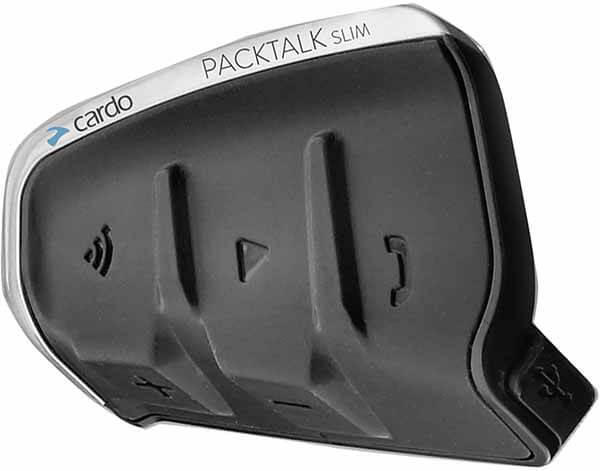 Are you looking for a motorcycle intercom for group riders? We think this might be a good model. Using this intercom, you can communicate, share music, and inform others when something is off.
The gadget is equipped with a Dynamic Mesh Technology that allows up to 15 intercoms to connect simultaneously. So, everyone in the group can communicate within the standard range of about 1.2km. But this distance can be more with six riders.
You can even pair it with non-Cardo intercoms. The battery allows up to 13 hours of talk time and only takes 4 hours to charge fully. Cardo Packtalk Slim includes JBL speakers which offer high-quality sounds. You can streamline them with your smartphone playlist or listen to the FM and RDS radio provided.
Final Thoughts: What is the Best Motorcycle Intercom?
A motorcycle intercom is a valuable tool for all riders. You can use it to talk to your friends, listen to music, and get direction updates. So, it makes your ride safe and comfortable.
But deciding whether to use this system is not an easy decision. Although it simplifies communications with passengers and other motorists, some say it may not be that safe after all. The argument usually is, suppose there is a strong argument among the group, the driver will lose focus on the road and cause an accident.
However, the benefits of these units far outweigh the disadvantages and can be enough reason to purchase them.
Information for this article was partially sourced and researched from the following authoritative Government, educational, corporate, and nonprofit organizations:
About the Author:
Michael Parrotte started his career in the motorcycle industry by importing AGV Helmets into the North American market. He was then appointed the Vice President of AGV Helmets America, total he worked with AGV Helmets for 25 years. In addition, he functioned as a consultant for KBC Helmets, Vemar Helmets, Suomy Helmets, Marushin Helmets, KYT Helmets, and Sparx Helmets.
In 1985, He is the Founder of AGV Sports Group, Inc. cooperation with AGV Helmets in Valenza Italy
Click here for LinkedIn Profile: https://www.linkedin.com/in/parrotte/
Click here for complete AGV Helmet & AGVSPORT History https://agvsport.com/michael-parrotte
Click here for all AGV Sports Group Social Media information http://agvsport.info/
FM/HW