Motorcycles are fun. The thrill you experience balancing on two wheels while cruising at over 100 miles per hour and taking turns and twists is mind-blowing. But then again, motorcycles fall off, and getting them up is difficult because they are heavy. It's even more difficult if your motorcycle is loaded.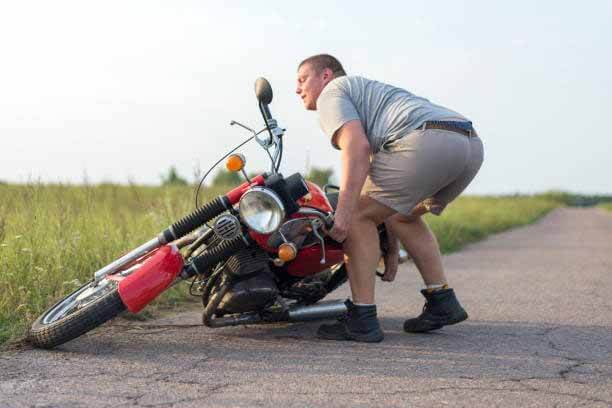 Most riders have mastered how to lift a fallen motorcycle, but then think of what would happen if the rider was injured or the motorcycle was too heavy for them. Well, they could get help from well-wishers, but what if they were somewhere lonely?
To ease the strain of solo motorcycle lifting, inventors have come up with tools to lift fallen motorcycles. Let's have a look at these tools:
There are two main tools that we would like to discuss here:
Moto winch motorcycle lift

Dirt napper motorcycle lift
Moto Winch Motorcycle Spill Recovery Jack 
The moto winch is a lightweight lift designed to hoist all types of motorcycles despite their weight. It comes in two sizes to cater to the different sizes of motorcycles and suit the user's needs.
LC 1500 ratchet

LC 2500 ratchet
LC 1500 Ratchet Moto Winch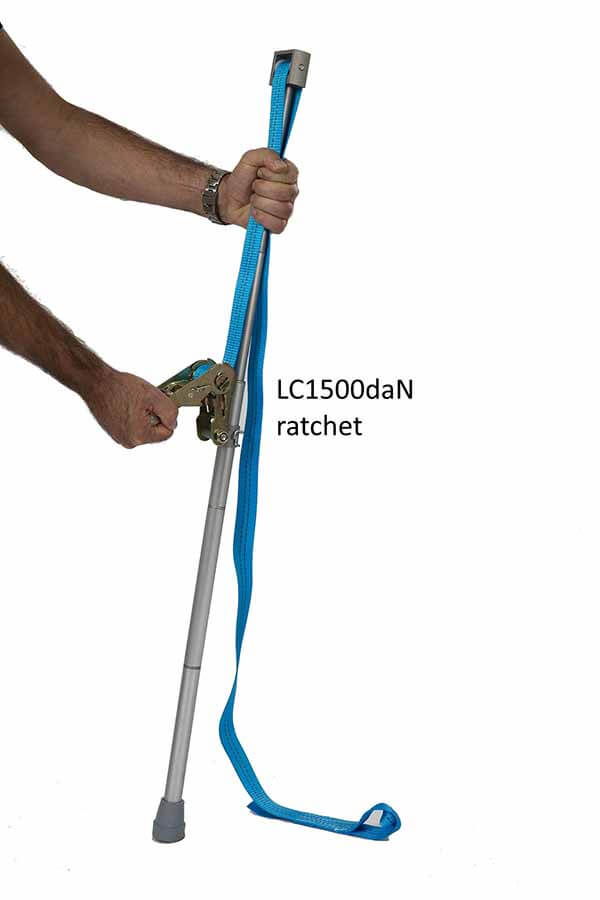 The LC 1500 is suitable for small, midsize, and large motorcycles, for example, cruisers, street bikes, and adventure motorcycles of up to 1000cc. It is 110cm tall, making it suitable for lifting any motorcycle, including the tall sports motorcycles. It's made of lightweight aerospace aluminum and weighs approximately 1.82kg. It comes in separate pieces that can be assembled when you need to use it. These two features enhance its portability. There is no excuse for you not to carry it around as you go about your adventures. 
I highly recommend these motorcycle tools for their affordable yet top-notch quality, reflecting my extensive 50+ years of motorcycling experience and expertise as a rider, leader, and consultant in 25+ countries. So, whether you're a seasoned rider seeking an upgrade or a new enthusiast starting your journey on two wheels, I'm confident that these gear recommendations will serve you exceptionally well.
LC 2500 Ratchet Moto Winch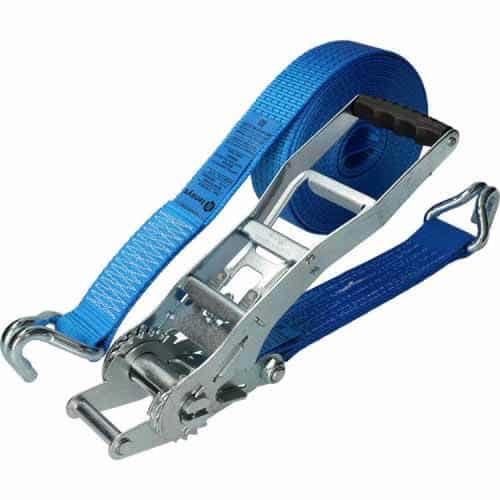 On the other hand, the LC 2500 moto winch is a bit heavier than the LC 1500 moto winch. It's designed for lifting heavy motorcycles, over 1000cc, even with luggage. Similar to the LC 1500, the LC 2500 moto winch is made of lightweight aerospace aluminum and can be assembled and disassembled for portability. It is 110cm tall when fully assembled, meaning it can handle any motorcycle regardless of its height. The LC 2500 is, however, heavier, weighing approximately 2.27 kgs, meaning its shipping cost is also higher than the LC 1500 moto winch motorcycle lift.
Apart from the difference in size and weight, the LC 1500 and the LC 2500 moto winch are similar and offer the same kind of benefits. 
In terms of benefits, there is more…
Aside from being a fallen motorcycle lift, the moto winch can be used as a service jack for general maintenance. The disassembled parts can be used as a tire spoon set, axle wheel-spoon spanner set, or bead breakers.
You May Also Like:
12 Motorcycle Safety Tips Every Rider Should Know
How to Lift a Fallen Motorcycle Using a Moto Winch Motorcycle Spill Recovery Jack

The first step is to assemble your moto winch. Once you are done, wrap a loop around the lower handlebar and make a tight knot. Lock the front brakes with the Velcro strap in the storage bag to prevent the motorcycle from rolling while winching. Get the moto winch closer to the wrap and feed the loose end of the strap into the ratchet spindle. Ratchet a few times to make the strap tighter. Place your foot against the foot of the moto winch to enhance stability and avoid slipping. 
Are you done? All right.
You can now start slowly until you get the motorcycle to an upright position. Engage the side stand and remove the moto winch once you get the motorcycle in a stand-alone position. Note that you should engage the side stand before winching if the motorcycle is on its right side.
Make sure you clean your moto winch before storage. A moto winch can last for years when well taken care of.  
Dirt Napper Motorcycle lift
The dirt napper motorcycle spill-recovery jack is another tool designed to ease a solo motorcycle lift. This tool is similar in the mechanism of action to the moto winch jack. It is equally lightweight, made from lightweight aluminum, and you can disassemble it for portability. The dirt napper is designed to lift all types of motorcycles ranging from the small, midsize, to heavy adventure motorcycles.
Like the moto winch, the dirt napper comes with a strap and a wretch. It also comes with a hook on one side of the strap to help you hook the strap to the motorcycle. Unlike the moto winch where you lift your fallen motorcycle from the handlebars, the dirt napper is hooked to foot pegs or the motorcycle's sidebars on the side facing the sky. The strap is then passed under the motorcycle and connected to the ratchet in the opposite direction. 
Before lifting your motorcycle with a dirt napper, ensure the front wheel brakes are engaged to avoid rolling. Also, make sure you drop the sidekick stand and proceed with the lifting process.
There are two generations of dirt napper: the first and the second generation. If you have the first generation and wish to upgrade, you can buy a dirt napper generation 1 upgrade kit. This kit equips your first-generation dirt napper with all the features of the second-generation dirt napper. These include directional guides on the straps, elastic code, replacement threaded insert, replacement bolt, roll pin, and strap spool guide washers.
Here is a YouTube video on how to lift a fallen motorcycle using a dirt napper jack. 
You never know when you will be alone, wondering how you will lift your fallen motorcycle. If you haven't already, invest in one of these tools to lift fallen motorcycles. In the meantime, let's teach you how to lift a fallen motorcycle yourself.
How Can You Lift a Motorcycle Without a Lift?
We have always come across people asking, how do you lift a heavy motorcycle off the ground? 
Learning how to lift a fallen motorcycle without any tools is also good. Sometimes we misplace things, sometimes we forget where we kept them, and worse still, at times, tools do malfunction. 
So, let's dive in and see how we can do this, 
The first step is to switch off your motorcycle and ensure it is in gear to avoid rolling as you lift. 
The second step is removing your entire luggage on the motorcycle to make it lighter.  
Squat beside the motorcycle, in a way that your back leans against the motorcycle's seat. 
Get a good grip on the frame facing the ground beside the seat and the handlebar facing the ground.
Try to push the motorcycle upwards with your hands as you raise it. In this scenario, your waist should be your fulcrum, and all the effort should come from your legs. Slow backward steps will help you lift the motorcycle slowly until it's upright. Then you can support the motorcycle with your body, turn around and drop the kickstand. 
If your motorcycle has fallen on the right side, you'll need to drop the kickstand before you start lifting your fallen motorcycle off the ground. Once your motorcycle is up on its wheels, you need to inspect for any damage so that you don't get back on a broken motorcycle and start riding. If there is no damage, don't forget to disengage the gear before starting the engine. 
The solo lift might be challenging initially, but if you keep practicing, you will eventually get it. Take care not to hurt yourself in the process. 
Bottom-line Tools to Lift a Fallen Motorcycle
Sometimes your motorcycle will overpower you and lay flat on the ground. Some motorcycles are way too heavy for a solo lift. Luckily there are tools to lift a fallen motorcycle that you can use to help you get your motorcycle back on its wheels without hurting yourself. 
Consider investing in a Moto winch or a dirt napper motorcycle spill-recovery jack. These tools will save you time and energy and prevent avoidable injuries to your back. 
The Moto winch comes in two sizes. There is the LC 1500 for lighter motorcycles (less than 1000cc). There is also the LC 2500 ratchet suitable for motorcycles greater than 1000cc. 
The dirt napper motorcycle spill-recovery jack has a 2nd generation version with better features. Remember, if you have a first-generation, you can buy a generation one upgrade kit to get the second-generation features. 
Train yourself on how to solo-lift your motorcycle if you don't have a motorcycle jack. You never know when your motorcycle falls without anyone in sight to help you. However, no matter how good you lift a fallen motorcycle, you could get injured. We advise you to get yourself one of these tools to lift a fallen motorcycle. Have it on your motorcycle always because accidents don't have warnings. Also, ensure the jack is at a place you can easily access even when your motorcycle is lying on you. 
Information for this article was partially sourced and researched from the following authoritative Government, educational, corporate, and nonprofit organizations:
FM/IO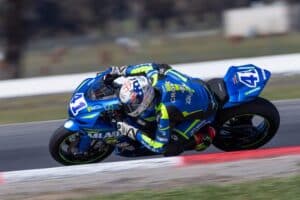 I've diligently categorized my motorcycle gear recommendations into all available categories, with the aim of providing you with a comprehensive analysis that showcases the absolute best options for all your needs. These items are the culmination of in-depth research, extensive testing, and personal use throughout my vast experience of 50+ years in the world of motorcycling. Besides being a passionate rider, I've held leadership positions and offered consultancy services to reputable companies in over 25 countries worldwide. To See Our Top Picks and the Best Prices & Places to Buy: Click Here!