Although it's hard to come across bikes with a sidecar today, they continue to be a niche product and if you are wondering if you can attach one to your motorcycle, the answer is yes.
What exactly is a sidecar? Can Any Motorcycle Have A Sidecar?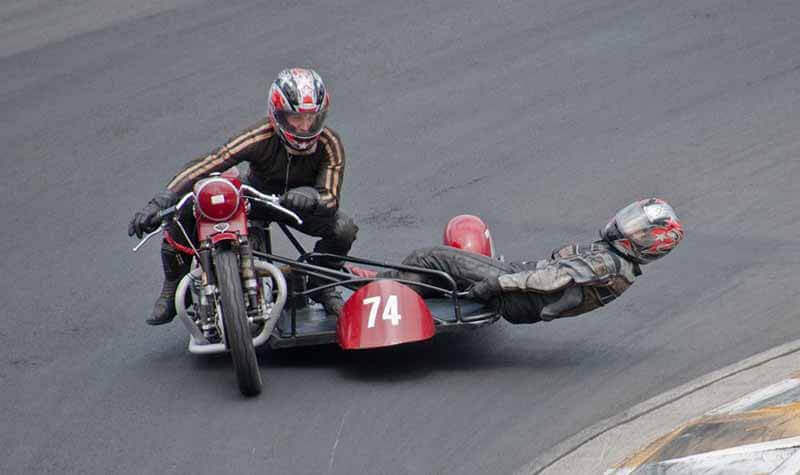 A sidecar for a standard street motorcycle for use on public roads is a one-wheeled carrier that can be attached to the side of a motorcycle or cycle. The end result is that the bike becomes a three-wheeled vehicle that can carry a passenger or cargo in the sidecar to the left or right of the rider.
They have been around since the late 1800s and could be used to ferry around people, pets, luggage, produce, and commercial goods. In some parts of the world, they are also used by law enforcement agencies.
What is Sidecar Racing?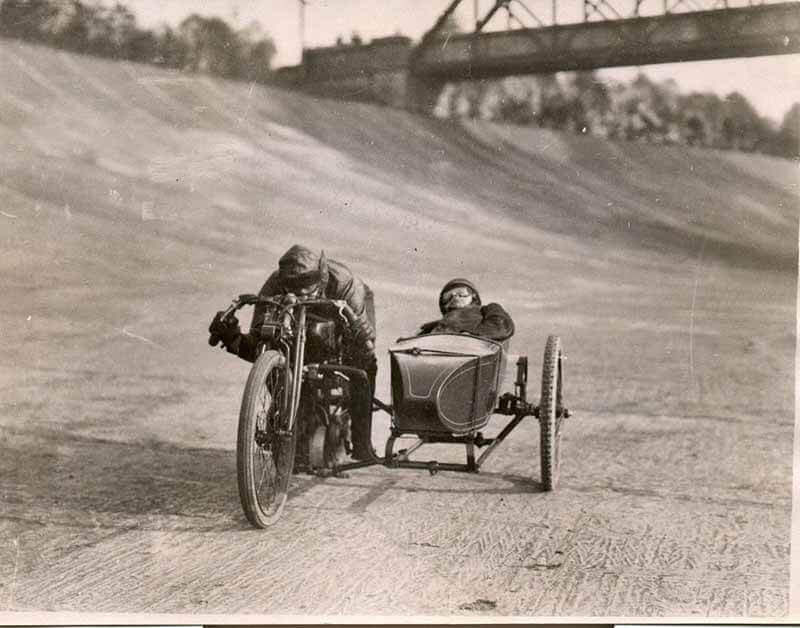 There are several different types of motorcycle sidecar racing. Sidecar racing was the most popular in Europe especially Germany and at the Isle of Man TT.
But racing sidecars whether for Roadracing or for motocross are very different from sidecars used on the normal road/street motorcycles. Motorcycle sidecars built for Roadracing look more like a relative of a Formula One car than of any motorcycle unit seen.
They are unique vehicles and have little in common with an actual motorcycle. Motorcycle racing sidecars for off-road use bike motocross or Speedway are more similar to normal motorcycles with a sidecar attached. Motorcycle racing sidecars carry two people but it would be accurate to say the person other than the rider is a passenger.
The terminology for the second person is a "Monkey". The monkey is not a passenger as in the normal motorcycle sidecar they are part of the team that steers and turns the motorcycle. The second rider or monkey swings their weight from side to side crawling all over the sidecar and leaning within millimeters of the pavement. 
It's quite a spectacle to watch and worth checking out some videos. Without the monkey, the sidecar unit cannot function properly and achieve the last times necessary to win the race.
Can I put a Sidecar on my bike?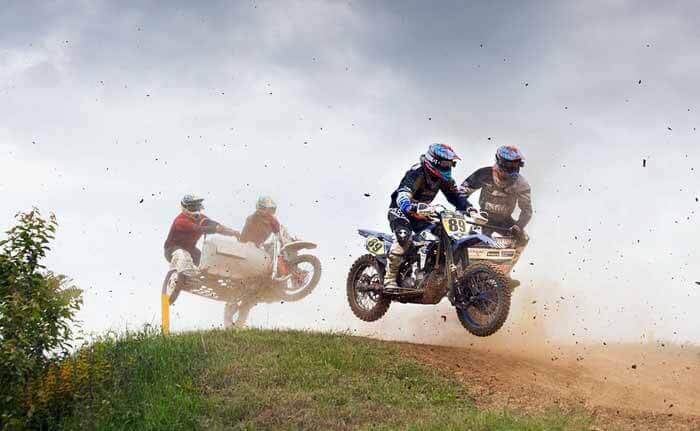 Yes, you can it is possible to put a sidecar on any motorcycle of any size or any brand. The question is do you understand the pros and cons of having a sidecar? Do you understand that this will change the fundamental way a motorcycle handles and steers as of three-wheeled vehicle operates in a completely different way than two-wheeled vehicles?
The weight of the motorcycle will increase significantly and more dramatically than handling and steering characteristics are radically different If the answer is yes to these questions and the next question is are you prepared for the expense of this modification?
You have several options as you may choose to purchase a motorcycle sidecar kit for your bike or there are companies that will build a sidecar to your specifications and install it. If you decide to do it yourself, be sure that you have the necessary mechanical skill and experience as it is not a minor task.
How to attach a sidecar to your bike?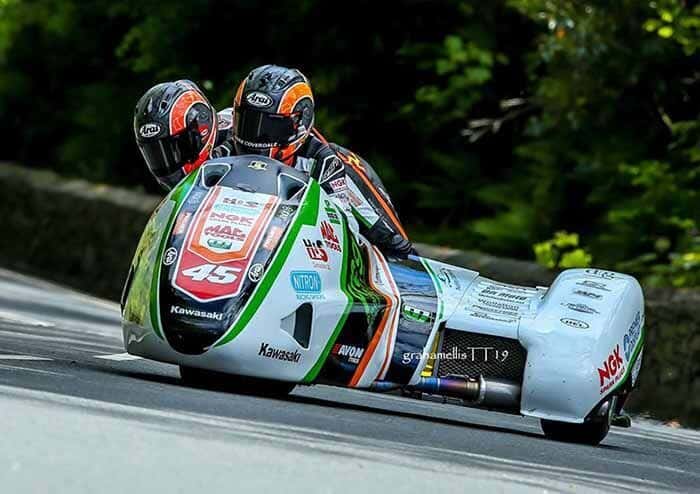 Ural Motorcycles is one the only manufacturer that sells motorcycles with a sidecar installed, but that doesn't mean it's your only choice as sidecars are compatible with all bikes. Of course, the endeavor will cost you money and time, but if you genuinely need one, it will likely be worth it.
Pairing a sidecar with a bike is a little tricky and may involve modifying your ride to keep up with the changes in weight and handling parameters. Luckily, there is a lot of help available.You can consider getting a sidecar kit that will easily attach to the frame of the bike.
Another option is to solicit the services of custom sidecar manufacturers and get one made according to your specifications.
Both options are quite expensive and if you are wondering how high you should go, a good idea is not to spend more than half the value of the bike itself on the sidecar. If you want to save money and are dexterous, you can try making one yourself.
If that's not something you want to get into and don't want one from Ural either, you may consider a used Tri Glide Ultra Classic, a three-wheeled motorcycle manufactured by Harley-Davidson. Of course, it won't be the same as a bike with a sidecar, but it's somewhat close. And, of course, you can also buy a second-hand sidecar.
How is a Sidecar steer compared to a motorcycle?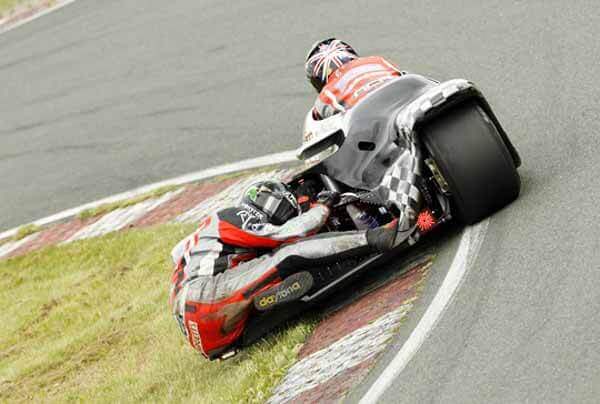 Sidecars turn using turn left to go left and turn right to go right, this is called a direct steer. Motorcycles and bicycles turn in a completely different they use to counter steering for turn right to go left and turn left to go right. The steering of a three-wheeled vehicle is more like driving a four-wheeled vehicle car or truck.
Riding a bike with a sidecar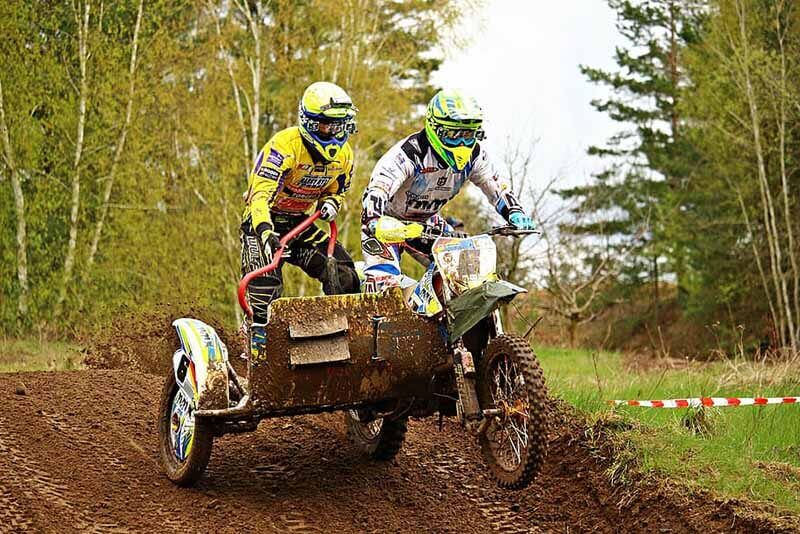 Once you are in the position of a bike with a sidecar, keep in mind that riding the now-three-wheeler won't be the same as riding a solo bike. As you may have guessed, the added weight affects the leaning movement and often, the sidecars don't have a drive wheel.
Although this won't change the riding experience significantly, keep in mind that the one with a drive wheel appears to go in a straight line, while the one without may be unaffected.
In some cases, the passenger may have to move their body to aid with steering especially in sharp tight turns. When making right turns, the one-wheeler will want to rise off the ground, and to deal with this, make sure you reduce the speed before taking the turn.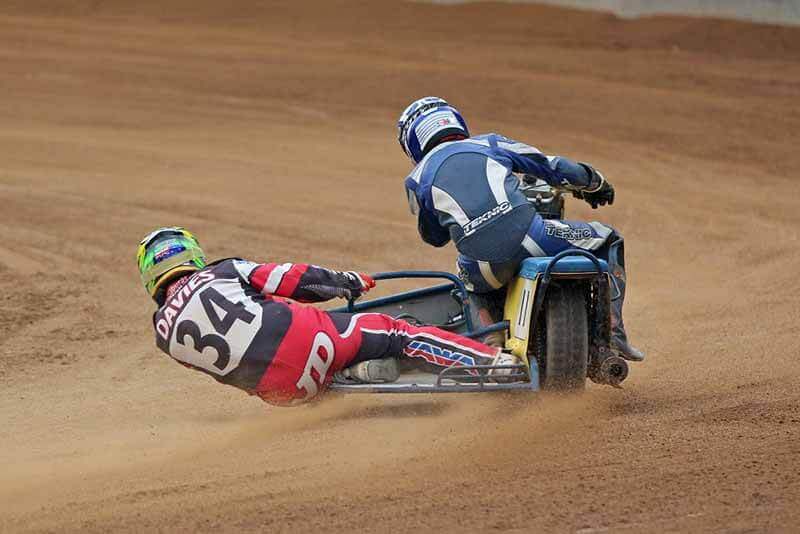 On left turns, the sidecar can carry more speed. The extra weight also increases the bike's stopping distance so you will have to brake earlier.
It is recommended that you practice riding without a passenger or valuable item to get used to the riding experience. This will help you get used to its weight and prepare you to adjust it when it begins lifting off the ground.
MotoOnce you are well versed with it, you can take a passenger along, but make sure they have protective riding gear and inform them that it's normal for sidecars to come off the ground.
At the end of the day, riding bikes with a sidecar is fairly safe, but it takes a bit of practice.
About the author:  Michael Parrotte was the Vice President of AGV Helmets America, and a consultant for KBC Helmets, Vemar Helmets, Suomy Helmets, Marushin Helmets, KYT Helmets, Sparx Helmets. In addition, he is the founder and owner of AGV Sports Group.
FM/ZK