There is an assumption that leather jackets never fade, not true I'm afraid. If you own a leather jacket, at some point you'll need to clean or condition it. You may even do both depending on how long you want your jacket to last.
When you use a leather jacket for some time, it begins to crack. Sometimes, you'll notice that the jacket is drying out. It is the same for all types of leather products.
But there's a way to always keep your leather jacket in shape. By using leather cleaners and conditioners, you'll have protected your jacket for years to come. And the best part is that the jacket will always look new and clean.
What Is a Leather Cleaner? How To Clean and Condition Your Leather Jacket?
A leather cleaner is simply any product used to remove dirt, debris, and stains from leather goods. A cleaner will include all-natural and synthetic substances that can help loosen dirt and grime from leather.
They are specifically designed or created for leather materials. Meaning, they may not be effective on other materials.
There are several types of leather jackets, and each requires its type of cleaner. This is because some leather materials easily respond to some cleaning agents than others. For instance, what is good for cleaning motorcycle jackets may not be suitable for the flight jacket.
However, irrespective of what type of leather jacket you're cleaning, you can use a homemade cleaner or purchased formula. Here are some of the types of cleaners you can use.
1. Foam Solutions Cleaner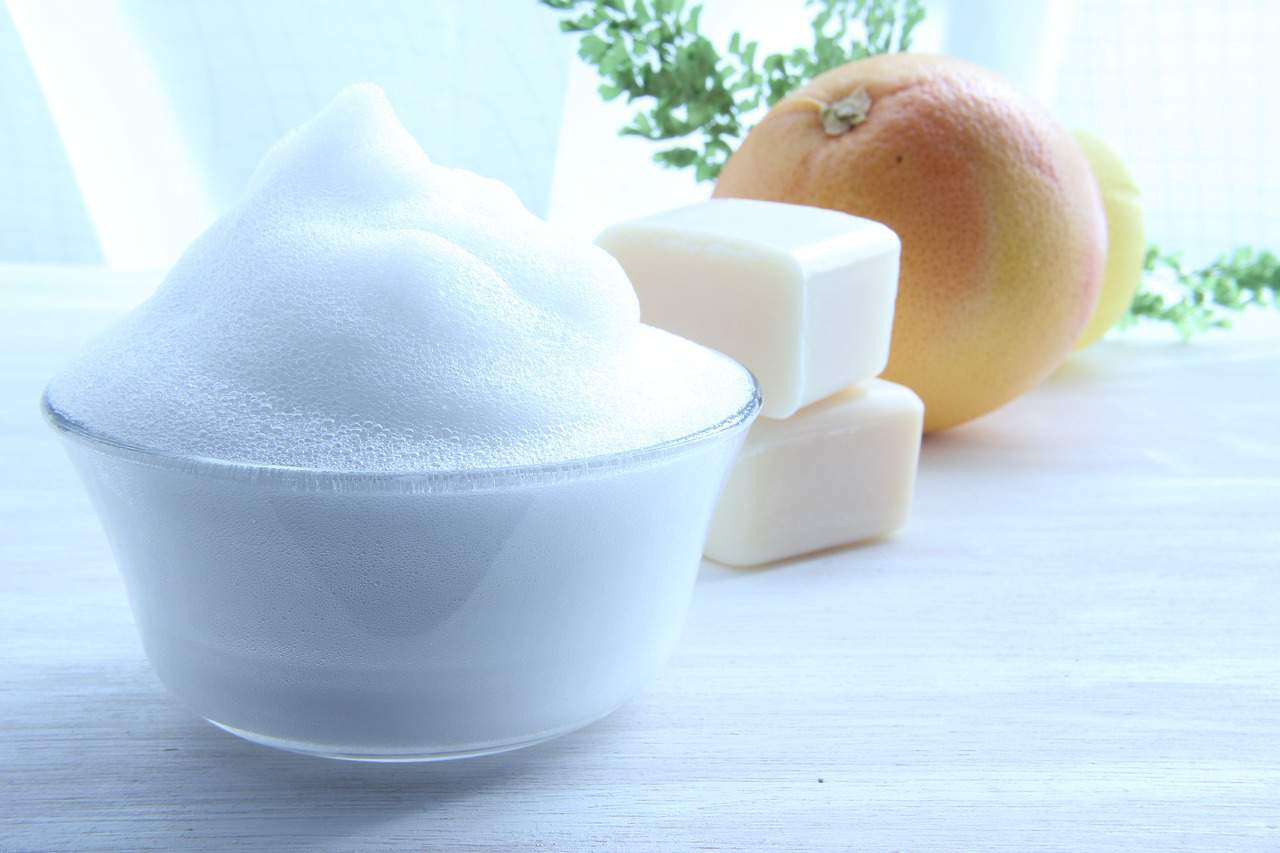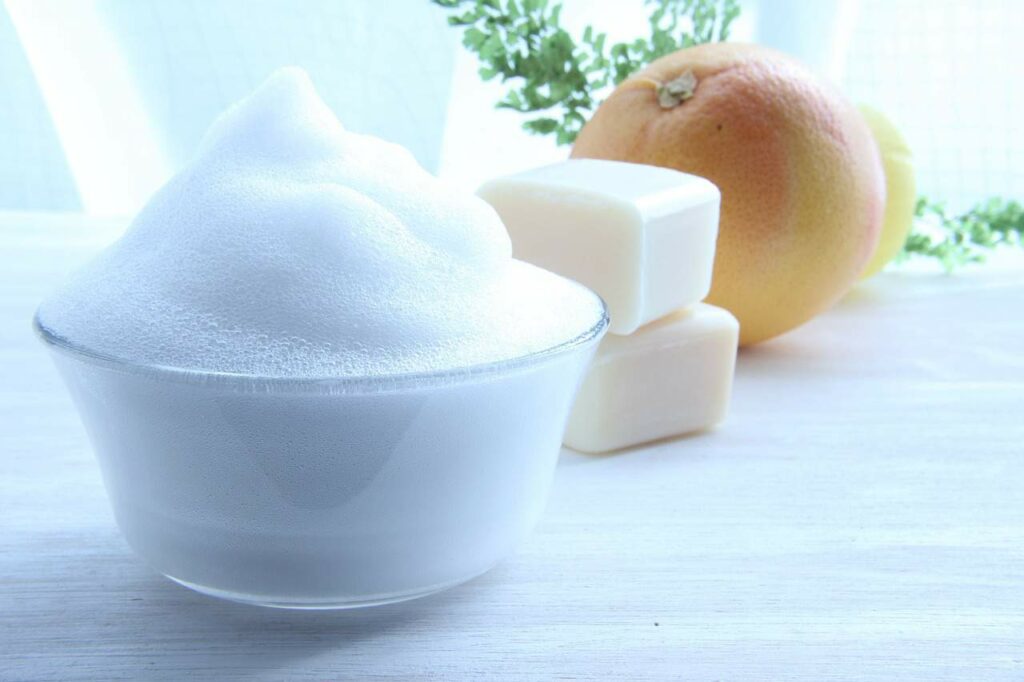 This type of leather cleaner is quite common and easy to make. Don't just overuse it. Here are a few foam-type cleaners you can use.
Soapy solution with detergent: A few drops of a PH balanced unscented liquid soap can help clean your

leather jacket

. And wipe the jacket with a damp sponge.
Baby Shampoo: most soap solutions can be counterproductive. But baby shampoos are not. They're used to create a soapy solution. A little drop is enough to clean your leather jacket.
2. Liquid Spray Cleaners
These are usually purchased formulas for cleaning a jacket. Just apply a drop on the part you want to clean and wipe gently. Below is a list of these types of cleaners.
Chemical Spray: This includes formulas that act as active cleaning agents in cleaning leather jackets.
Cleaning Solution: These are cleaning formulas that may not necessarily include chemicals.
3. Homemade Leather Cleaners
These cleaners are made by their users and require a simple do-it-yourself method of application. There are no strict types here. They can include lemon juice, cornstarch, some polish remover, etc. You should apply this agent to a hidden part of the leather jacket first. This helps you know if the cleaning agent is safe to use on your jacket.
What Is a Leather Conditioner?
We all probably have that friend whose leather jacket never seems to fade. It is almost as if he/she wears a new one every time. But that is not true.
The truth is that your friend is using a conditioner. Because it is only a conditioner that can give your jacket the same look for years. Sadly only a few people know why a leather conditioner is essential.
A leather conditioner is any substance that is applied to a leather product to restore moisture to it. Conditioners renew your leather jacket by restoring natural oil to it. Without a conditioner, your leather jacket may likely crack, peel, or dry up.
There are many types of leather conditioners out there, not all are good for your jacket. Whether it is a homemade conditioner or commercial product, the goal is to treat your leather skin with oil. Therefore, we advise that you use organic conditioners often.
Here's a list of some of the best conditioning options for your leather jacket.
1. Leather Conditioning Balm
Conditioning balms are another good leather conditioning option. You can simply use your hands to rub the paste on your leather jacket gently. You don't need any special tools to give your jacket a latest look.
2. Liquid Conditioners
These types of conditioners can easily be sprayed on your jacket. Using a liquid conditioner helps you touch every part of the jacket. And you can get the job done as soon as possible.
3. Leather Conditioning Creams
Conditioning creams are quite easy to use. They can be applied to both the interiors and exteriors of your jackets. However, they are not 100 percent effective because it's a little bit difficult for the cream to penetrate the leather.
4. Leather Conditioning Wipes
Conditioning wipes are cool and efficient. They can be used on the go. Meaning, you can carry them wherever you go.
Wipes are also great for restoring moisture to your leather jacket. They are durable compared to other conditioners. An average wipe kit comes with at least 150 wipes. However, they are not good for deep conditioning.
Top Leather Cleaners and Conditioners Available in the US
There are many leather cleaners and conditioners in the market, but not all are great for your outfit. To ensure that you get it right, here's a list of carefully selected products to keep your jacket in good shape.
1. Chemical Guys Conditioner and Cleaners
If you're looking for the perfect leather jacket cleaners and conditioners, then Chemical guys are top-notch. Their products are popular because they leave no funky chemical smell. In addition to this, these products renew or retain the original color of your leather jacket.
Chemical guys provide a complete leather cleaner and conditioning kit. The cleaner comes with a PH balance that enables it to penetrate the pores on the leather. Apply the formula to any part of the jacket you want to clean and wipe with a clean cloth.
The cleaner and conditioner enhance the strength and durability of leather. And it leaves no soapy stain on your jacket. Having cleaned your jacket, you can now apply the chemical guy conditioner to keep your jacket in shape. This product is available in the US.
2. Leather Honey Leather Conditioning and Cleaner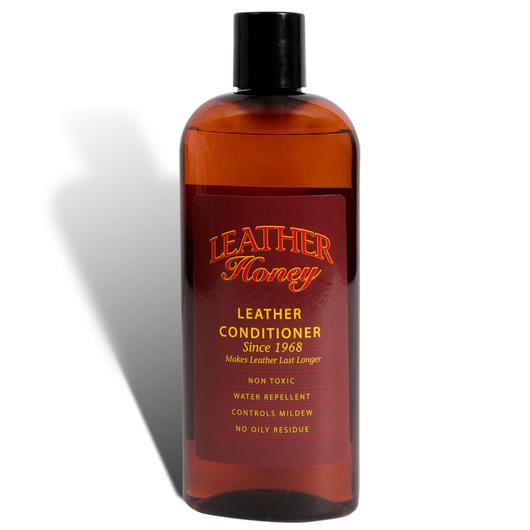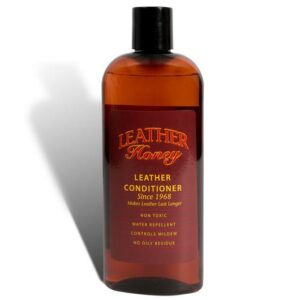 This leather cleaner and conditioner has been in existence since 1968. And it is formulated to effectively clean and condition your jacket without stress.
Leather honey cleaners remove stains, damaged spots, and harmful ultraviolet rays. In addition to this, the cleaner is non-toxic, non-solvent, and is easy to wipe off.  Just a single drop will do the magic.
After cleaning your jacket, apply the leather conditioner and rub it on the jacket gently. The leather honey conditioner does need to be applied very often. You can do so once in 6 months, without having to worry if your jacket is in shape.
3. The Bickmore Bick 4 All in One Leather Care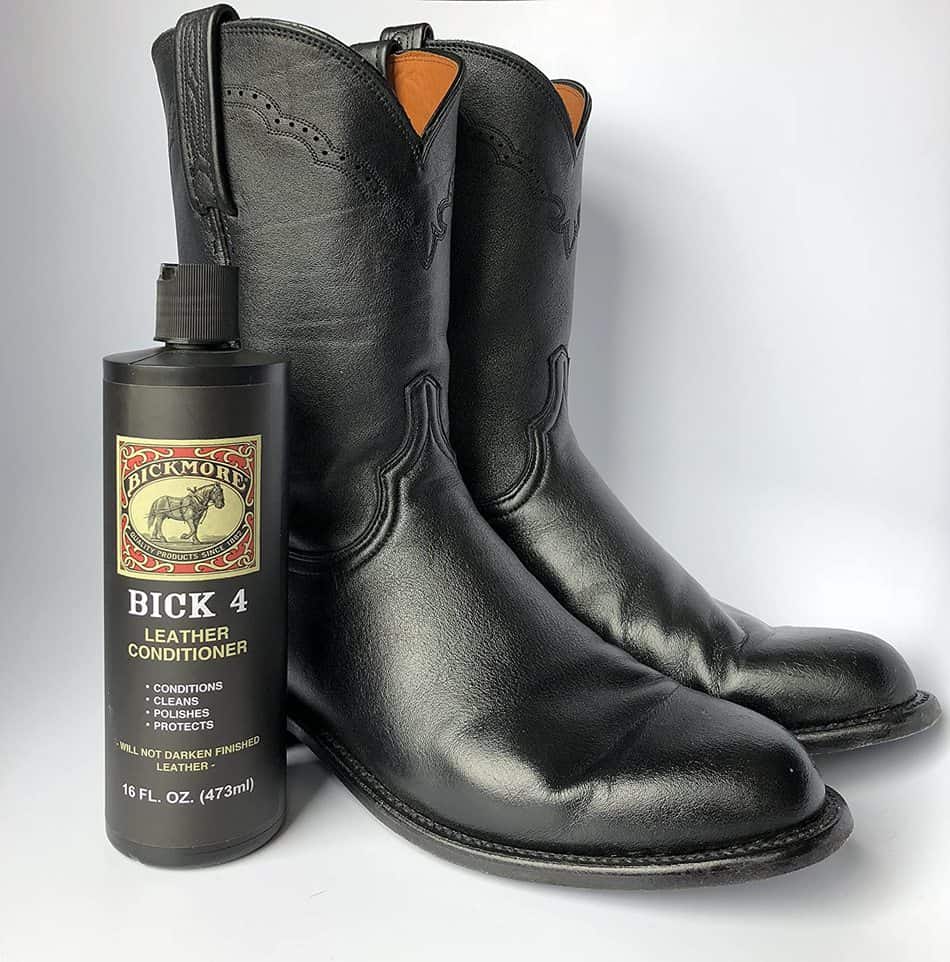 This product is an all-in-one formula that cleans, polish, and gives your jacket all-around protection. The Bickmore conditioner is good for multiple types of leather. This means you don't have to worry about looking for what soothes your jacket.
Bickmore leather care is quite easy to use. It works with a simple one-step application process. All you need is to make sure you apply the formula very well.
4. Lexol Leather Deep Conditioning Spray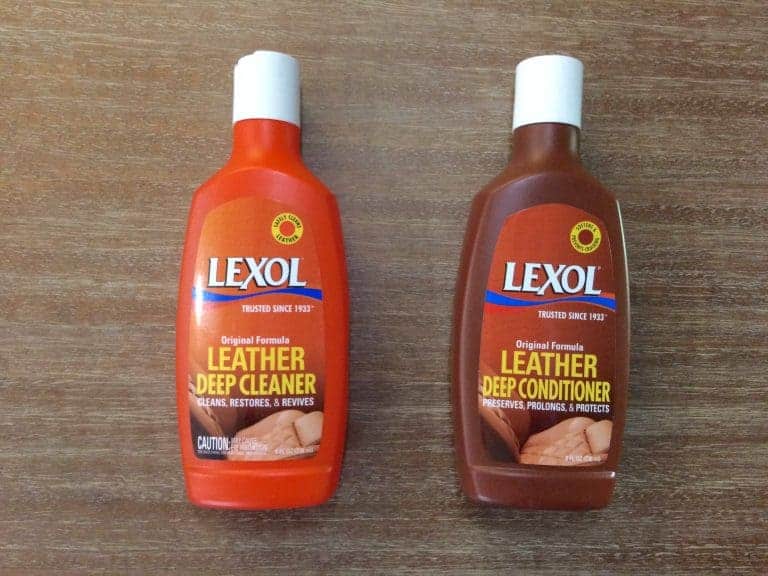 This formula is good for new leather jackets, and that's not all. It is made up of agents that can bring your old jackets back to life. They are produced with emulsified high-quality tanning oil that can penetrate leather fibers.
Lexol sprays are top-notch crack removal. The beauty of the Lexol conditioner is that you don't need too much to apply it. Just apply and rub until the droplets bond with the leather.
5. Miracle Wipes
These conditioners are very soft and gentle in your jacket. However, they are very tough on any kind of dirt. Additionally, these wipes are great for both the interiors and exteriors of your jacket. Miracle Wipes contains 90 large size disposable conditioning wipes, and they're quite easy to carry about. And they are very much available in the US.
6. Chamberlain's Leather Mild Healing Balm
When it comes to moisture restoration, Chamberlain is one of the market owners. This product comes in a small tin, making it easy to move from one place to another. If you're always on the go, this type of conditioner should always be with you.
It comes with a premium-free scrubbing absorption sponge for applying to the conditioner. The sponge is specifically designed to ensure that the formula is applied gently to your jacket.
Does Leather Require Special Cleaning?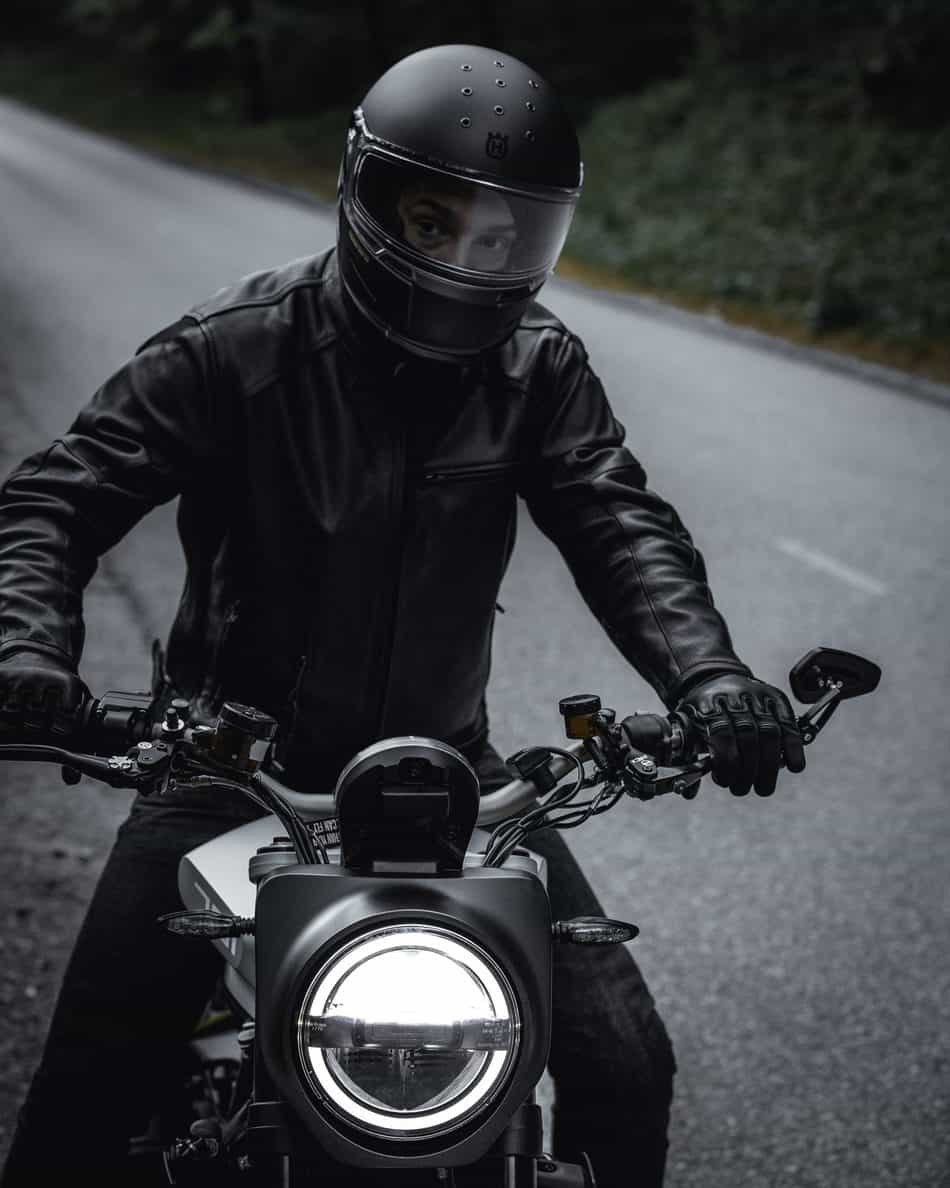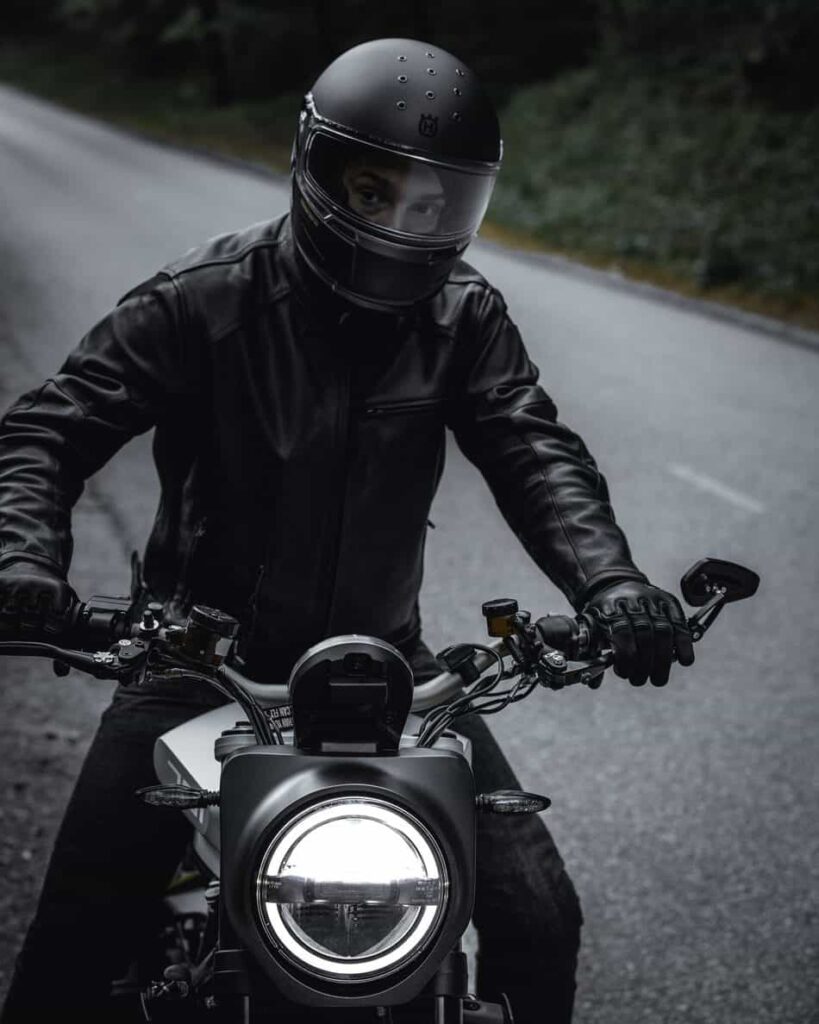 Whether your leather jacket is made from cowhide, goatskin, sheepskin, or kangaroo skin, one thing is necessary. That's the fact that you must clean and condition it sometimes. Cleaning your leather jacket counts. Conditioning it after cleaning also counts. But washing it in the process doesn't and soaking it doesn't.
Leather is a special material, and as such, not every form of cleaning should be used. The truth is you don't have to do too much to keep your leather jacket in shape. And don't even think of using a washing machine!
Understanding that you may have to clean both the interiors and the exterior of your jacket is the first step to doing a good job. The interiors of your jacket are as important as the outer part. If anything goes wrong with the interior, there's a good chance it will reflect on the outside.
To clean most leather jackets, you can apply any formula, either homemade or a commercial product. You can use a sponge or wipe to ensure the formula bonds with the jacket very well.
It is very important to clean your jacket's lining, collar, lapels, pockets, and cuffs. For special jackets like motorcycle jackets, you may have to remove and replace the shoulder of your jacket.
The armor and back pads should not be left out too. Make sure the formula is applied to them gently. Do so repeatedly only when necessary.
In addition to this, the inside liner of your jacket should also be given enough attention. Continue to wipe your jacket until there is no sign of soap or odor. Finally, apply a conditioner to make your jacket shiny.
Conclusion
Cleaning your jacket once in a while is not too much to achieve. The more you ignore your jacket, the more it gets old and raggy. I'm sure you don't want this. But now that you have everything within reach. You can always ensure that your leather jacket stays longer than you exist.
About the author:  Michael Parrotte was the Vice President of AGV Helmets America, and a consultant for KBC Helmets, Vemar Helmets, Suomy Helmets, Marushin Helmets, KYT Helmets, Sparx Helmets. In addition, he is the founder and owner of AGV Sports Group.