People like owning a sportbike because they want the speed that comes from one. They are rather high-powered and have a great suspension system and brake system that make them great for driving even on the roads.
The one thing that is often said about a sportbike is that they tend to only be comfortable once they have reached their element when given over 100 miles per hour. Now, two of the main names that are heard when it comes to talking about finding the best lightweight sportbike are Yamaha and Kawasaki.
The Yamaha R3 and the Kawasaki Ninja 400 are the top two choices, and this will give a detailed breakdown of what makes them different from each other.
2020 Yamaha R3 design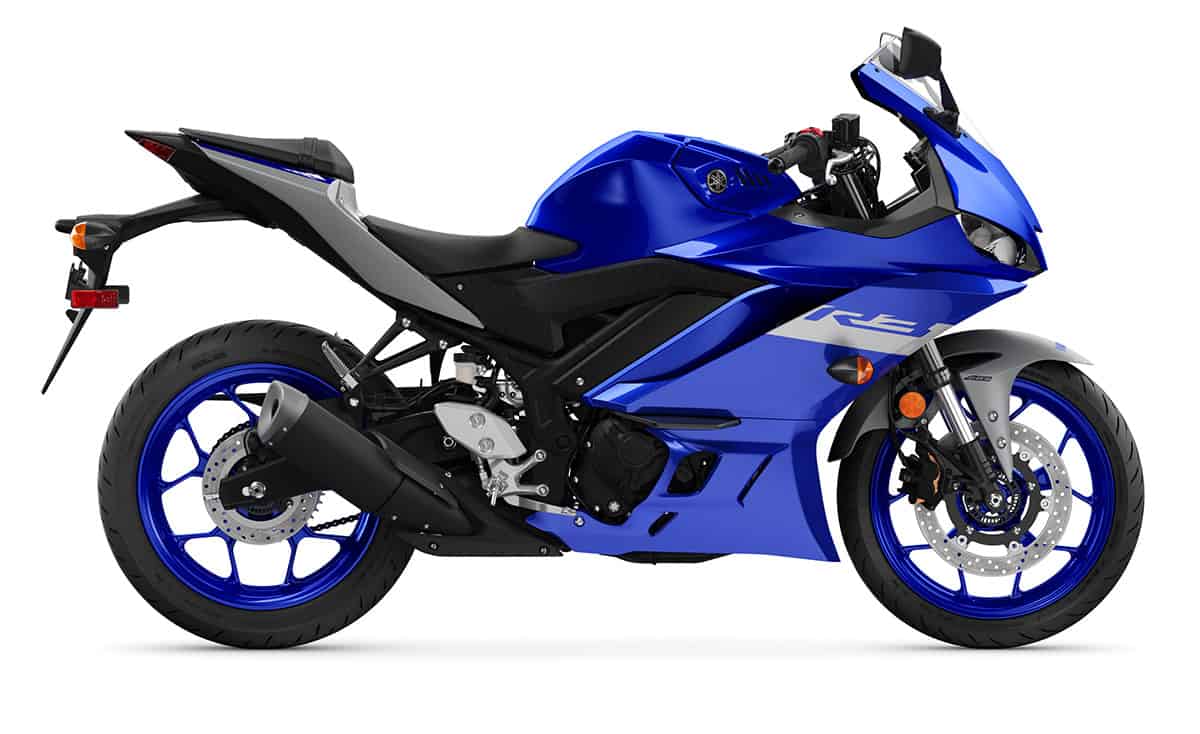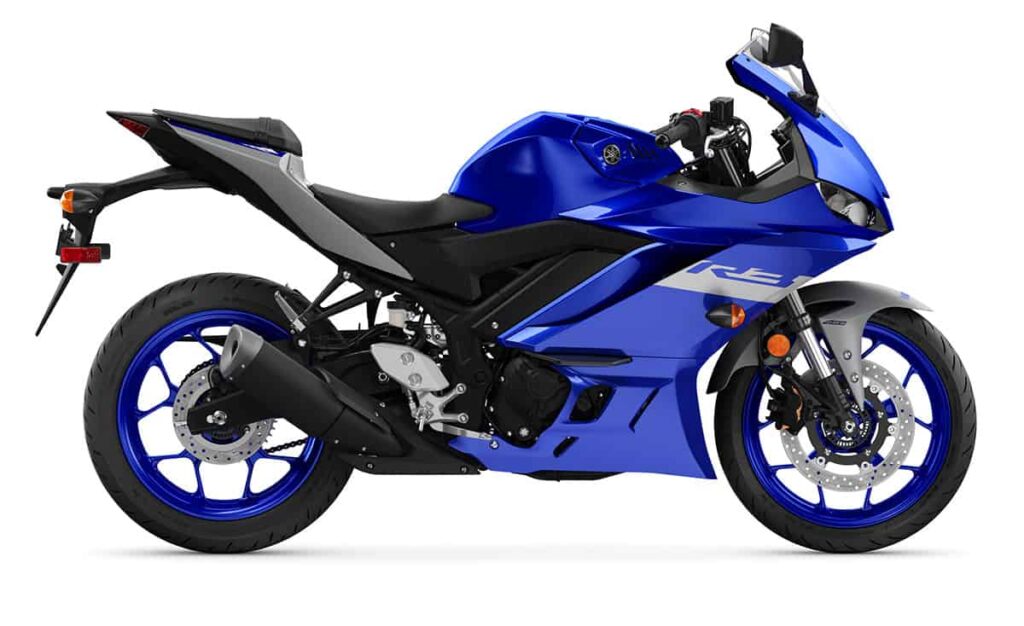 This track day bike is one that demands the respect of anyone picking out a good road race bike. Now, this road race bike can seem rather intimidating to anyone who is not extremely experienced, but it is still a great option.
It can be a bit tricky to learn how to handle the power that this bike has, but with enough practice, it can easily be done. The engine on Yamaha R3 is a beast and puts out a lot of power that can be hard to handle for anyone who has never handled this type of bike before. It is a bike that will try to reach its full speed even if the rider does not want to, and it can be hard to stop it.
One of the riskiest things about this engine's top speed is that it can easily cause the front end to lift into the air as it hits the top speed. While it can be fun to go as fast as possible on this bike, it can be a violent ride if the rider lets it get about 9,000 RPM.
As with any kind of bike, it will give a torque jump as it revs and gets faster, and the one that happens at the higher revs can be very violent. They can also cause the bike to speed up a lot faster than what the rider may think it is, making them quickly go over the speed limit.
2020 Kawasaki Ninja 400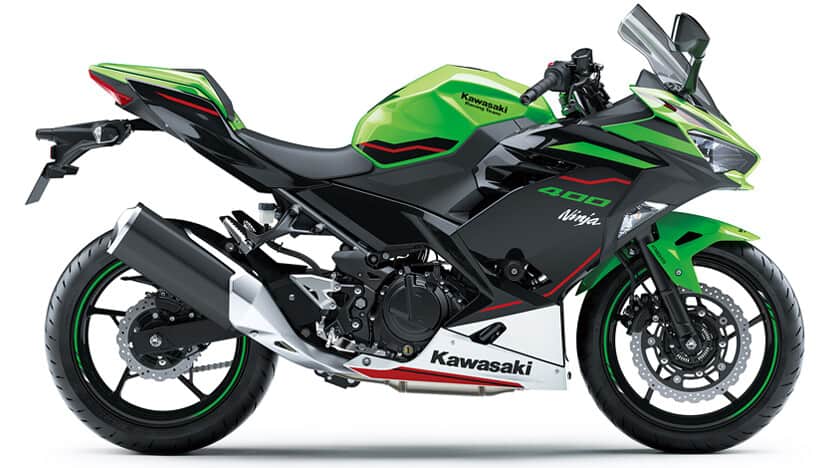 When it comes to picking out a great track day bike that is great for riding down the streets, then this is the pick. This brand is the one that is best known for making a great road race bike that is good for anyone who is just beginning to ride one for the first time. The torque on this road race bike is a rather forgiving one that makes it great for driving.
One of the things that makes this a great option for people new to riding this style of bike is that its torque will not cause the whole thing to buck under the rider. Some bikes will suddenly have a hard lurch that can be dangerous, but this bike does not.
This is caused by the revs for this bike being a lot lower than other bikes preventing any kind of strain. People are all the time raving about how wonderful the seat is on this brand's bikes, and it is no different for this model.
The way the bike is made even makes it very easy for someone taller to ride it comfortably as there is a concave tank area for the knees to sit while riding. The suspension is tuned in the factory to be able to handle any bumps that might be on the road.
Dimension Details:
This is a breakdown of all of the details and dimensions of both of the sport bikes to help with deciding what is the best lightweight sport bike. While some of these things will be the same thing, there is also a lot of things that will be different. These are not the only details that can be mentioned, such as the price.
In each of the charts that will be shown below, the Yamaha R3 statistics will be simply called Yamaha and the Kawasaki Ninja 400 statistics will be simply called Kawasaki. These charts have been broken down into different categories as some people find certain things are more important to them, but it is always advised to consider every aspect if new to riding this type of bike.
Engine, Performance, and Output:
Yamaha R3 |Kawasaki Ninja 400
Displacement |321 CC |399 CC
Transmission |6-Speed |6-Speed
Number of Cylinders |2-Cylinder |2-Cylinder
Maximum Power |42 HP at 10,750 RPM |49 HP at 10,000 RPM
Maximum Torque |29.6 NM at 9,000 RPM |38 NM at 8,000 RPM
Fuel Supply |Fuel Injection |Fuel Injection
Engine Cooling |Liquid-Cooled |Liquid-Cooled
Engine Setup |4-Stroke 4-Valve DOHC |4-Stroke 4-Valve DOHC
Top Speed |~188 KMPH |~190+ KMPH
Dimensions, Seating, and Equipment:
Yamaha R3 |Kawasaki Ninja 400
Length |2,090 MM |2,020 MM
Width |720 MM |710 MM
Height |1,135 MM |1,120 MM
Wheelbase |1,380 MM |1,370 MM
Ground Clearance |160 MM |140 MM
Seat Height |780 MM |785 MM
Kerb Weight |173 KG |173 KG
Fuel Tank |14 Liters |14 Liters
Breaks and Suspension:
Yamaha R3 |Kawasaki Ninja 400
Front Brakes |298 MM Single Disc |310 MM Single Disc
Rear Brakes |220 MM Single Disc |220 MM Single Disc
Front Suspension |Conventional Forks |Conventional Forks
Rear Suspension |Adjustable Monoshock |Adjustable Monoshock
ABS |2-Channel |2-Channel
Frame and Tires:
Yamaha R3 |Kawasaki Ninja 400
Frame |Diamond |Trellis
Front Tire |110/70-R17 |110/70-R17
Rear Tire |140/70-R17 |150/60-R17
About the author:  Michael Parrotte was the Vice President of AGV Helmets America, and a consultant for KBC Helmets, Vemar Helmets, Suomy Helmets, Marushin Helmets, KYT Helmets, Sparx Helmets. In addition, he is the founder and owner of AGV Sports Group.